Bloomberg to double TV ad spending amid Iowa uncertainty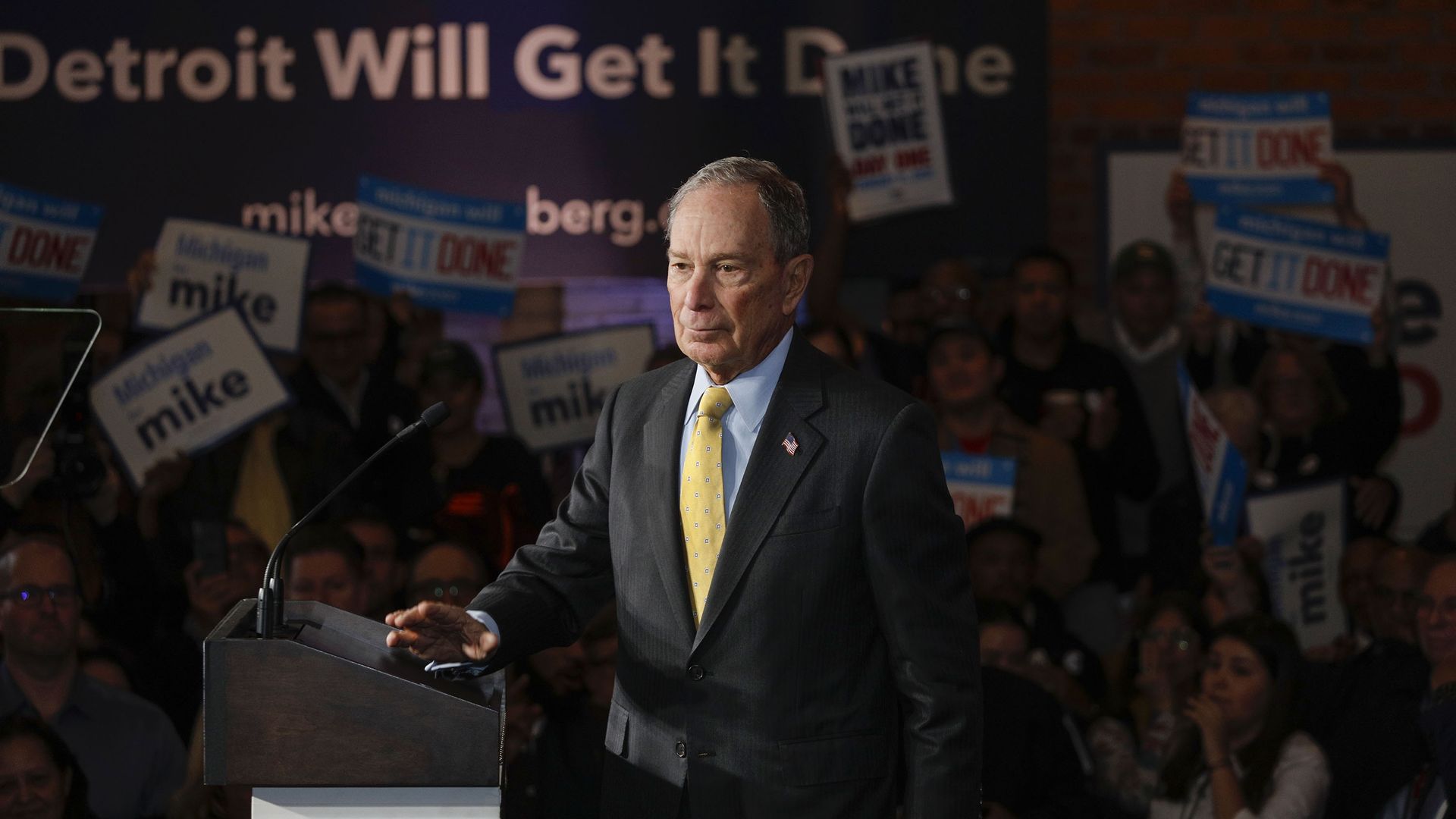 Mike Bloomberg on Tuesday authorized his 2020 presidential campaign to capitalize on the uncertainty of the Iowa caucuses result by doubling television advertising spending and expanding staff in the field to 2,000 people, the New York Times reports.
Why it matters: Bloomberg is skipping the four early contests in February and hoping to make a national splash on Super Tuesday on March 3. By positioning himself as a moderate best suited to defeat Trump, the billionaire and former New York mayor would stand to benefit from no clear front-runner emerging from the early contests.
The state of play: Bloomberg's advertising bump will be massive, as he spent more than $130 million on television ads during the last quarter of 2019 — despite not officially entering the race until the end of November.
He has rapidly become the 2020 candidate to spend the most on ads, dwarfing the rest of the field in a short amount of time.
Bloomberg has also built a vast team on the ground in order to provide a strong foundation in key battleground states, like North Carolina and Pennsylvania. He has promised that his campaign apparatus will back the eventual Democratic nominee — even if it's not him.
The big picture, via Axios' Jonathan Swan: Bloomberg's campaign said it will have 800 full- and part-time staff and 20 field offices in California by the time it votes on Super Tuesday — a figure no other campaign will be able to match.
Worth noting: California has 415 delegates to Iowa's 41.
Go deeper:
Go deeper