Intuit summit addresses trans issues in tech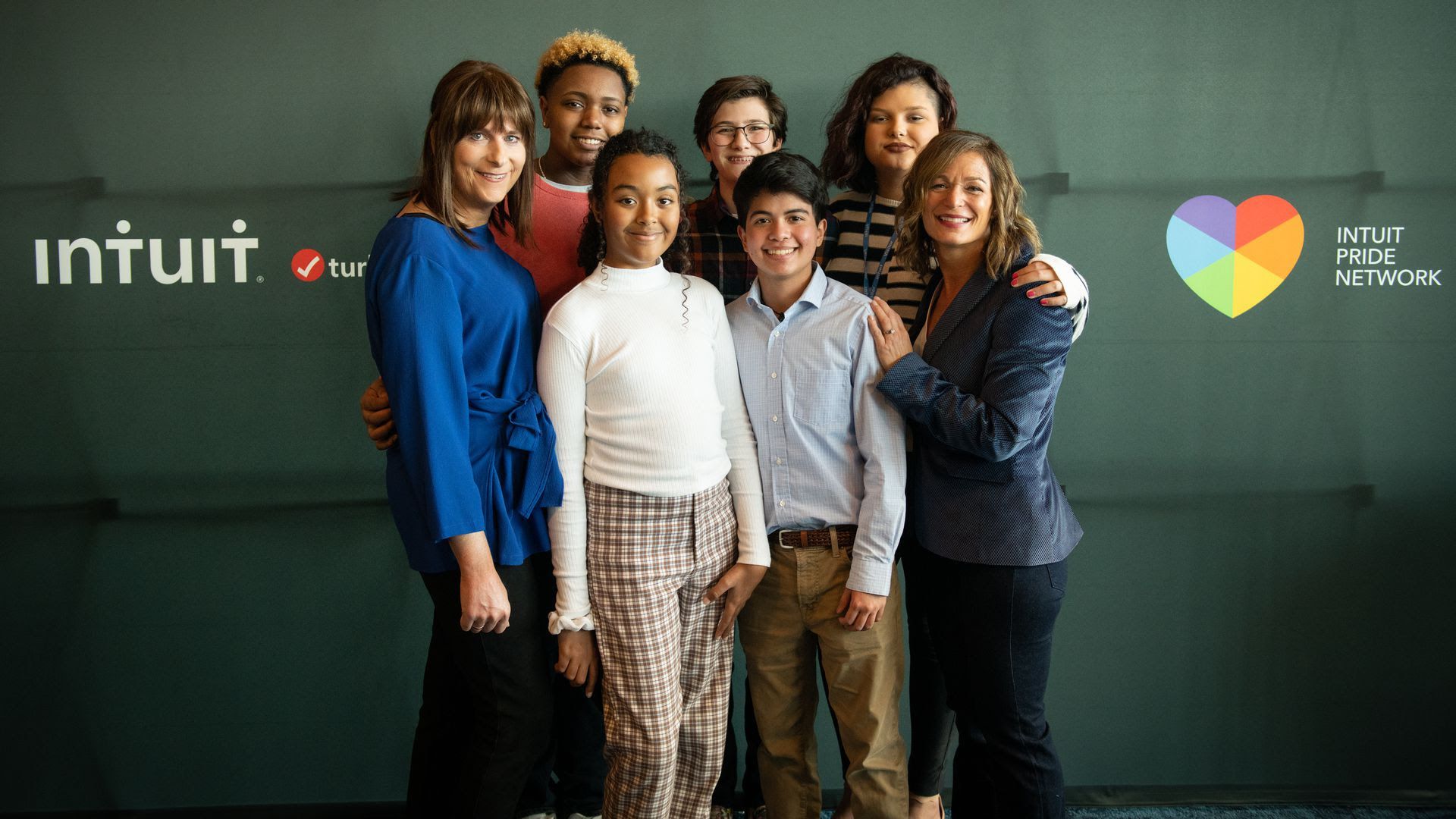 Intuit held a daylong trans summit last week that looked at the experiences of its own trans workers as well as bringing in trans youth from the GenderCool Project to get their perspective.
Why it matters: Historically, the discussion around transgender people in tech has focused a lot on workers that have transitioned at some point in their working careers. But many in the next generation of workers are entering the workforce as their authentic selves.
Plus, trans youth are increasingly in the crosshairs of legislators, with bills pending in a number of states that would criminalize doctors who provide them with gender-affirming healthcare.
What they're saying:
Intuit CEO Sasan Goodarzi said he feels passionate about the need for inclusion at work, in part based on his own experience after moving to the U.S. from Iran at age 9. "I was bullied in school every day," he said. "I was told to go back home."
Tanner Arnold, who works at Intuit's Tucson office, says his experience as a transgender man allows him to help make the company's products more inclusive, such as the ability to add a third gender in QuickBooks. "We want to represent all facets of our customers," he said.
The key message from the GenderCool youths was that while they were all transgender, they were so much more than that.
Jonathan skipped high school and started college when he was 14.
Eevee is teaching herself Italian using the mobile app Duolingo.
Daniel is mostly vegan, but will eat eggs from the chickens his family raises.
Ashton is trying to teach himself piano.
Lia sang with her jazz band at Disney World.
"Our stories are way cooler than just being trans," Jonathan said.
What's next: Intuit says it plans to make an annual affair of the event, which also brought in a smattering of folks from other Bay Area companies, including VMWare, Impossible Foods, Airbnb, Adobe and Bank of the West.
Go deeper: Intel opens up about its (lack of) diversity
Go deeper