Biden endorsed for president by Caroline Kennedy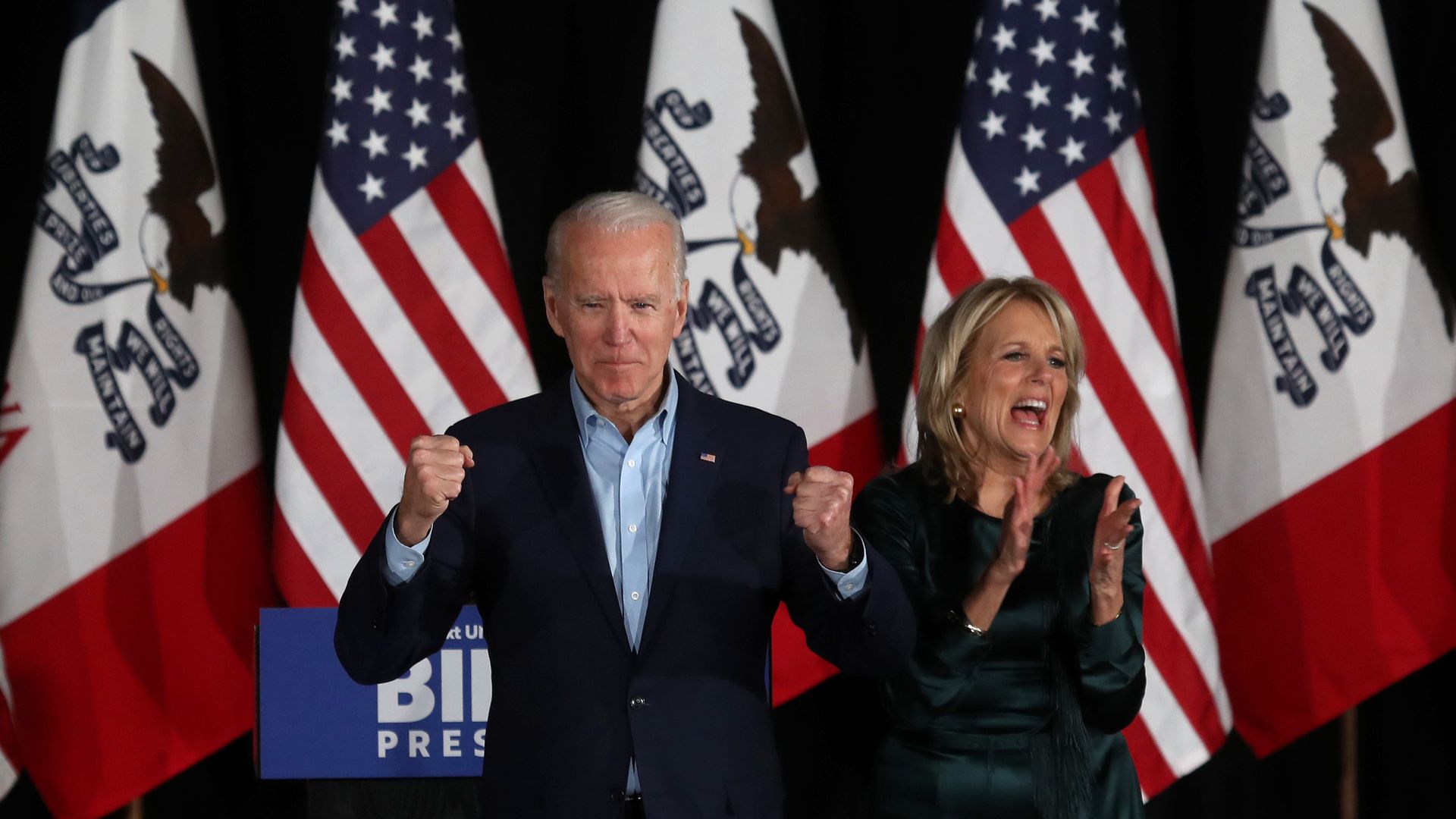 Democratic presidential candidate Joe Biden was endorsed by Caroline Kennedy, former U.S. ambassador to Japan and daughter of President John F. Kennedy, in a Boston Globe op-ed early Tuesday.
The big picture: The endorsement was a boost for the former vice president ahead of the New Hampshire Democratic primary elections and as the results of the Iowa caucuses were delayed while the state party conducted "quality checks."
[P]eople still tell me that they are inspired by the words from my father's inaugural address: 'Ask not what your country can do for you. Ask what you can do for your country.' Joe Biden embodies those words."
What she's saying: In her op-ed, Kennedy noted that her uncle Sen. Ted Kennedy endorsed former President Barack Obama in 2008 because "America was ready for a new generation of leadership."
But Kennedy said the situation had changed and "President Trump has done immense damage to our institutions, exploited our differences, and shredded our credibility around the world."
She said she's "excited by the Democratic candidates and the ideas they have put forward." But she added, "We need a president who can bring people together, who knows how to get things done at home and abroad, whose word we can count on, and who can nurture the next generation of leaders. We need Joe Biden."
Go deeper:
Editor's note: This article has been updated with more details on the endorsement and context.
Go deeper