Trump impeachment trial recap, day 11: Closing arguments conclude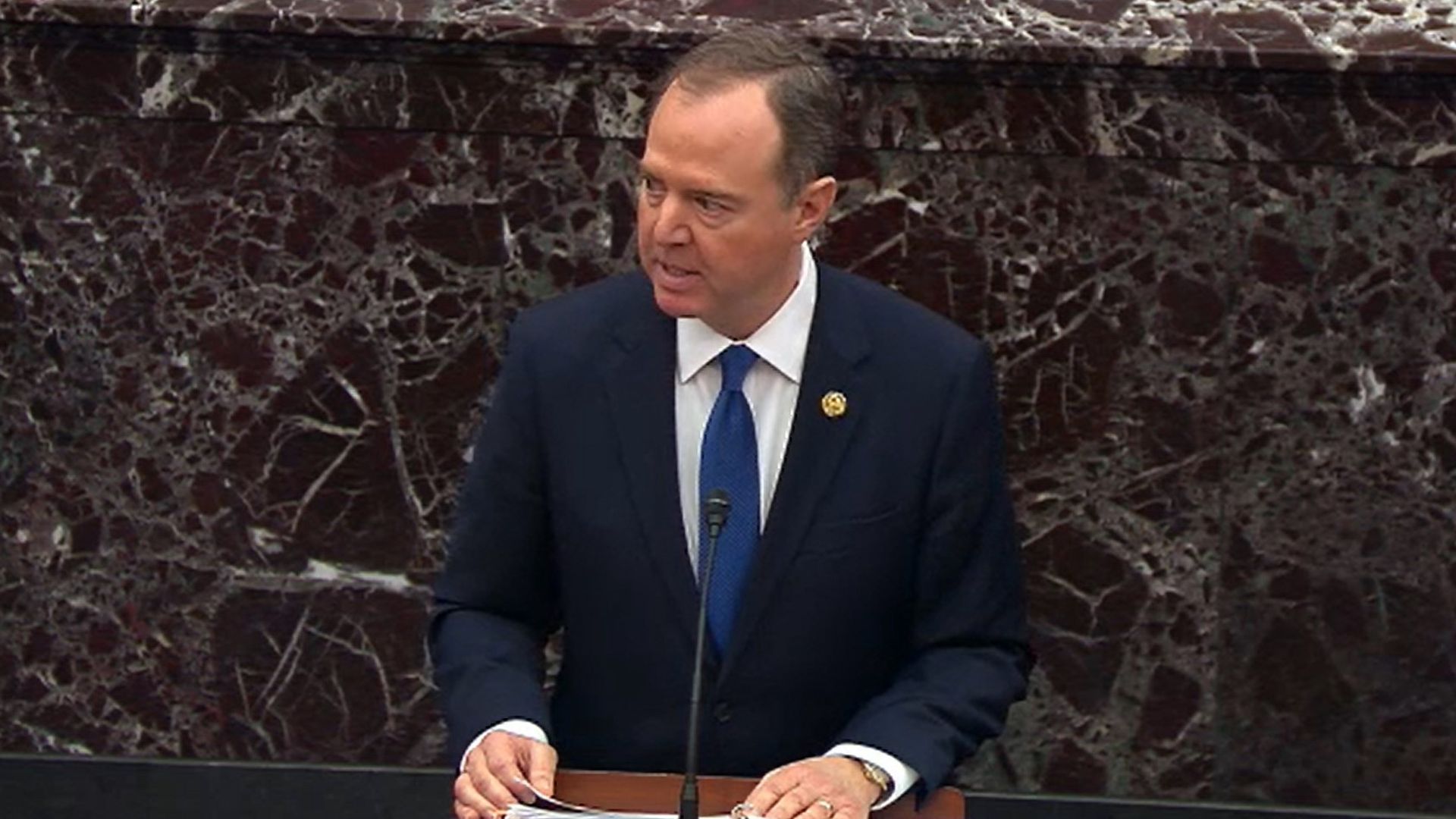 House managers and President Trump's defense team presented their closing arguments on Monday during the 11th day of the president's Senate impeachment trial.
The state of the play: The four hours of closing arguments were more for show than meant to change any minds, as Trump is all but certain to be acquitted on Wednesday.
After the closing arguments, senators have the opportunity to speak from the Senate floor to discuss the reasoning behind their votes. It's the first time senators can speak publicly from the floor since the trial began.
The Senate voted Friday to move forward without calling for additional witnesses or evidence after Senate Minority Leader Chuck Schumer's last-ditch effort to subpoena John Bolton, Mick Mulvaney and other Trump officials was shot down.
White House legislative affairs director Eric Ueland does not believe that this week's trial schedule interferes with Trump delivering the State of the Union address on Tuesday.
The highlights:
Lead House manager Adam Schiff (D-Calif.) ended Democrats' first round of closing arguments by quoting the late Rep. Elijah Cummings (D-Md.) and Abraham Lincoln and arguing that Trump will continue to seek foreign interference in American elections if allowed to remain in office.
Schiff also targeted comments from Republican senators suggesting that Trump had learned his lesson about soliciting election interference, stating in his final speech: "He will not change and you know it."
House manager Hakeem Jeffries (D-N.Y.) said that "to condone the president's obstruction would strike a death blow to the impeachment clause in the Constitution." He added, "If Congress cannot enforce this sole power vested in both chambers alone, the Constitution's final line of defense against a corrupt presidency will be eviscerated."
Trump lawyer Jay Sekulow, who screened a video of Democrats calling for Trump's impeachment as far back as 2017, called the process "unprecedented and unacceptable," labeling it "the first totally partisan presidential impeachment in our nation's history." He likened Trump's removal to "the subversion of the American people's will."
White House counsel Pat Cipollone closed the Trump team's arguments by stating that impeachment is "something that we should reject together, and we should move forward in a bipartisan fashion — and in the way that this president has done successfully."
What you need to know:
Go deeper:
Go deeper