"SNL": Baldwin back as Trump for impeachment trial "you wish happened"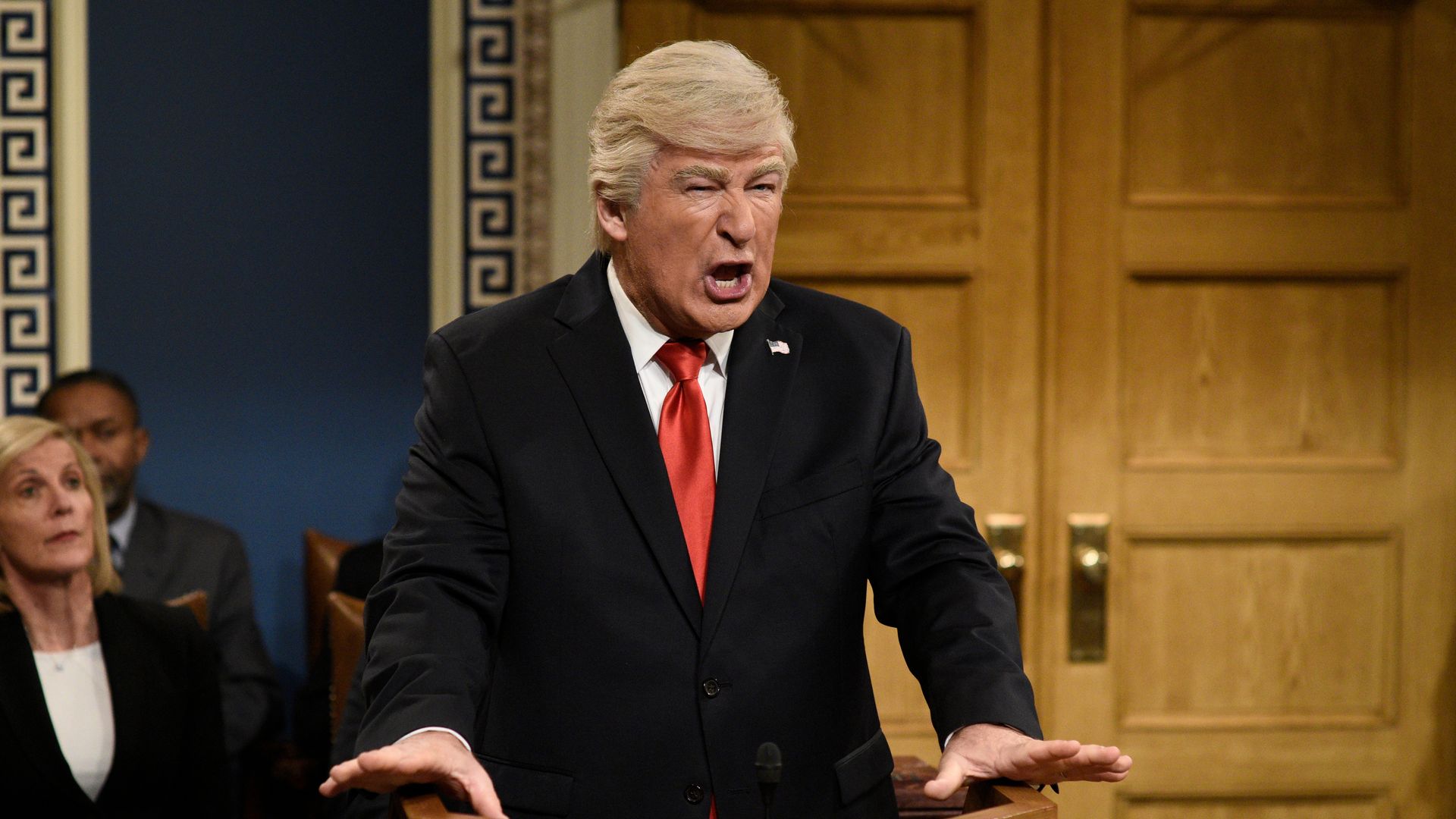 After the Senate voted not to call witnesses in President Trump's impeachment trial, the "Saturday Night Live" cold open gave us the proceedings "you wish had happened."
Highlights: In the show's reimagination of the Senate trial, TV Judge Greg Mathis, played by Kenan Thompson, pushes aside Mikey Day's Supreme Court Chief Justice John Roberts to preside over matters because "this court needs a real judge who got some big brass ones under his skirt."
Beck Bennett's Senate Majority Leader Mitch McConnell says he wants to "remind the American people that all men are innocent after proven guilty."
Kate McKinnon's Sen. Lindsey Graham has "studied my chances of getting re-elected and it ain't gonna happen unless I kiss Mr. Trump's grits and tickle his biscuits and that's why I declare Mr. Trump's innocence."
Cecily Strong assumes the role of former national security adviser John Bolton, who's called as a witness but won't give away any "free spoilers" ahead of his upcoming book. ("It's called 'Harry Potter and the Room Where It Happened,'" Strong's Bolton says.)
Of note: Pete Davidson made quite the entrance as former Vice President Joe Biden's son Hunter when called as a witness — rolling in on a hoverboard.
Go deeper: The highlights from all of the public impeachment hearings
Editor's note: This article has been updated with new details throughout.
Go deeper