John Delaney drops out of 2020 presidential race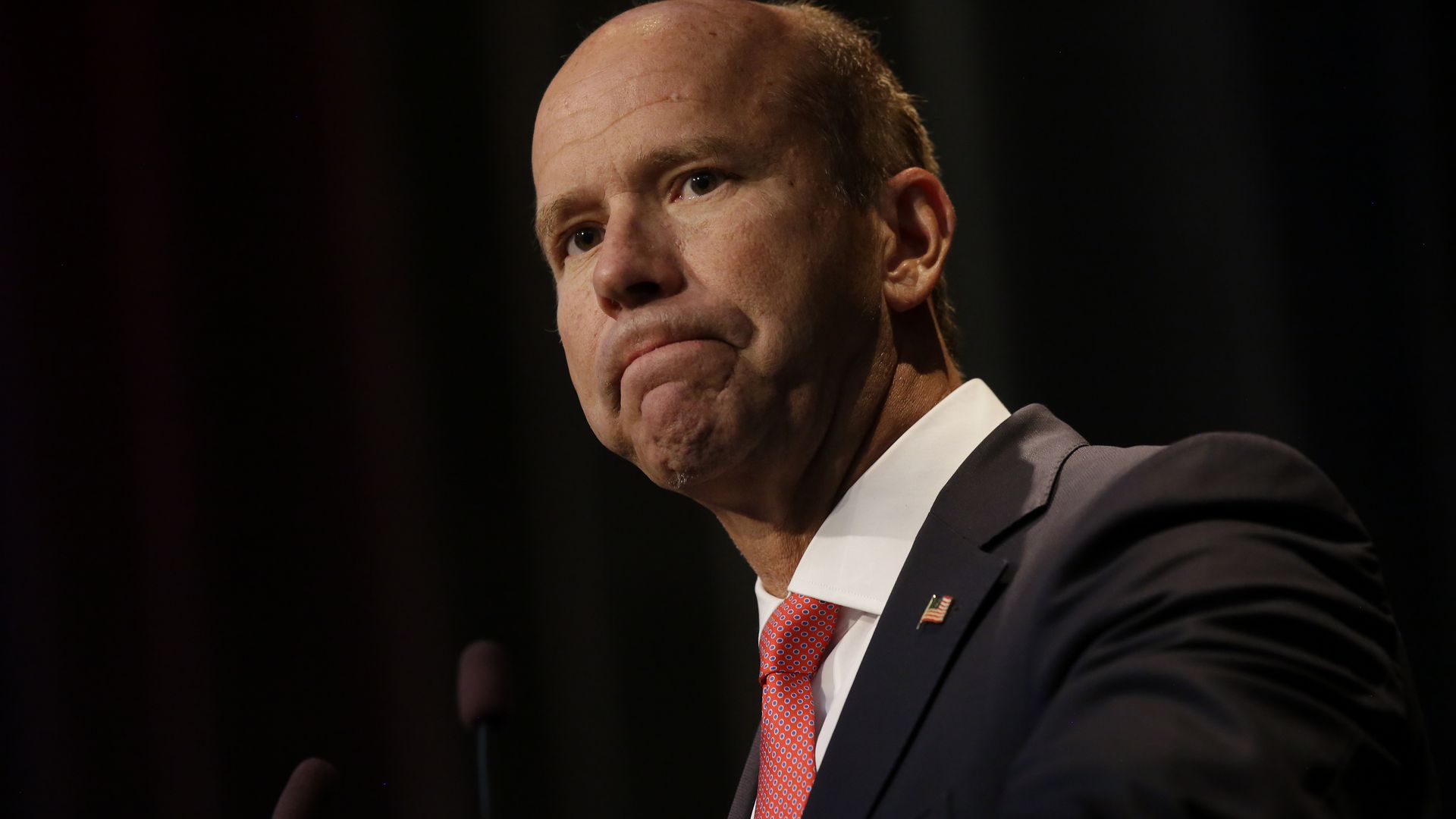 Former Rep. John Delaney (D-Md.) announced Friday that he was dropping out of the 2020 presidential race.
The big picture: Delaney was the first Democrat to announce his candidacy in the 2020 election, yet failed to establish himself once the field grew. In July, Axios reported that Delaney's staff had asked him to drop out, suggesting he wasn't spending enough money to run a competitive race and had flopped at the first debate.
At the time, Delaney denied the accusations, stating he had "no plans to drop out of the race."
He failed to qualify for later debates — benchmarks largely seen as a make-or-break moments for campaigns.
Questioned by Medium in December as to why he was still in the race, Delaney said his plan was "to do well in Iowa, and send a message that a candidate that actually focuses on rural Iowa, and focuses on campaigning in people's living rooms and in coffee shops, still matters."
The state of play: The campaign said in the announcement that Delaney had decided to drop out after concluding that he would not reach the 15% viability threshold across much of Iowa — but still had enough support to hurt other moderate candidates.
What he's saying:
"Let's stop the nonsense of unrealistic and divisive campaign promises and be the party the American people need — a decent, unifying, future-focused and common-sense party. And please don't listen to the cynics, the naysayers and the dividers; while we have significant challenges and too many Americans are struggling, the world gets better every year and the United States of America has driven much of this progress — let's keep it that way."
Go deeper ... 2020 presidential election: Track which candidates are running
Go deeper