"Heartbroken" LeBron James joins other stars in honoring Kobe Bryant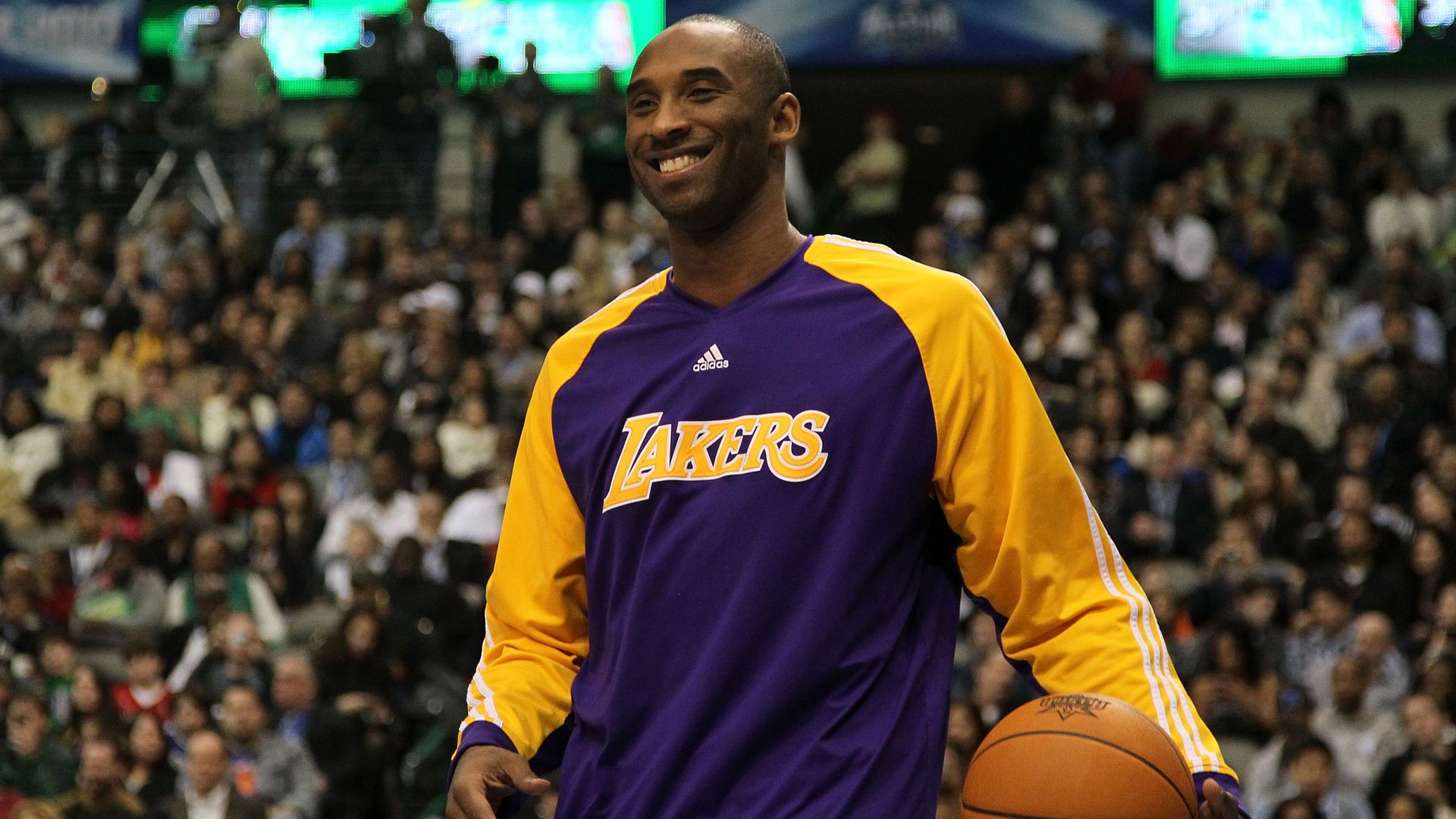 LeBron James said Monday he's "heartbroken" as he joined other stars in paying tribute to NBA legend Kobe Bryant, who was killed in a California helicopter crash alongside his 13-year-old daughter, Gianna, a day earlier.
Details: James said at the start of his Instagram post, "I'm not ready but here I go. Man I sitting here trying to write something for this post but every time I try I begin crying again just thinking about you, niece Gigi and the friendship/bond/brotherhood we had! I literally just heard your voice Sunday morning before I left Philly to head back to LA. Didn't think for one bit in a million years that would be the last conversation we'd have."
Cameras captured James being consoled following the news of the deaths of his friend and Gianna, along with seven others, on Sunday:
What they're saying:
NBA commissioner Adam Silver said in a statement the NBA family was "devastated" by the tragedy. "For 20 seasons, Kobe showed us what is possible when remarkable talent blends with an absolute devotion to winning," he said. 
"He was one of the most extraordinary players in the history of our game with accomplishments that are legendary: five NBA championships, an NBA MVP award, 18 NBA All-Star selections, and two Olympic gold medals," Silver continued. "But he will be remembered most for inspiring people around the world to pick up a basketball and compete to the very best of their ability." 
"He was generous with the wisdom he acquired and saw it as his mission to share it with future generations of players, taking special delight in passing down his love of the game to Gianna."
Lakers Legend Earvin "Magic" Johnson tweeted, "My friend, a legend, husband, father, son, brother, Oscar winner and greatest Laker of all-time is gone. It's hard to accept. Kobe was a leader of our game, a mentor to both male and female players."
Former Lakers teammate Derek Fisher tweeted, "Kobe's life after basketball was just beginning and his second act was going to be even greater. His legacy, Gigi's legacy both will live on forever!"
Many political heavyweights also paid tribute to Bryant:
President Trump said on Twitter, "Kobe Bryant, despite being one of the truly great basketball players of all time, was just getting started in life. He loved his family so much, and had such strong passion for the future. The loss of his beautiful daughter, Gianna, makes this moment even more devastating."
Former President Obama tweeted, "Kobe was a legend on the court and just getting started in what would have been just as meaningful a second act. To lose Gianna is even more heartbreaking to us as parents. Michelle and I send love and prayers to Vanessa and the entire Bryant family on an unthinkable day."
California Gov. Gavin Newsom tweeted, "Today, the world lost a legend. Kobe Bryant's 20 year career with the @Lakers raised the bar for every player. He willed his team to triumphs. Competed with unparalleled ferocity. Defied the odds. Simply put — he was an icon. Our hearts go out to his family and fans."
Other stars of sport and entertainment also paid tribute:
Golfer Tiger Woods told CBS Sports at the Farmers Insurance Open in San Diego he only learned about what happened to his friend after the crowd there chanted at him, "Do it for Mamba." "It's a shocker for everyone. Unbelievably sad, and one of the more tragic days," he said.
Singer John Legend tweeted ahead of the Grammys, which host Alicia Keys dedicated in memory of Bryant, "In Staples Arena, where Kobe created so many memories for all of us, preparing to pay tribute to another brilliant man we lost too soon, Nipsey Hussle. Life can be so brutal and senseless sometimes. Hold on to your loved ones. We miss you, Kobe."
Go deeper: In photos: The life of NBA legend Kobe Bryant
Editor's note: This article has been updated with new details throughout.
Go deeper