Political dysfunction's long-term cost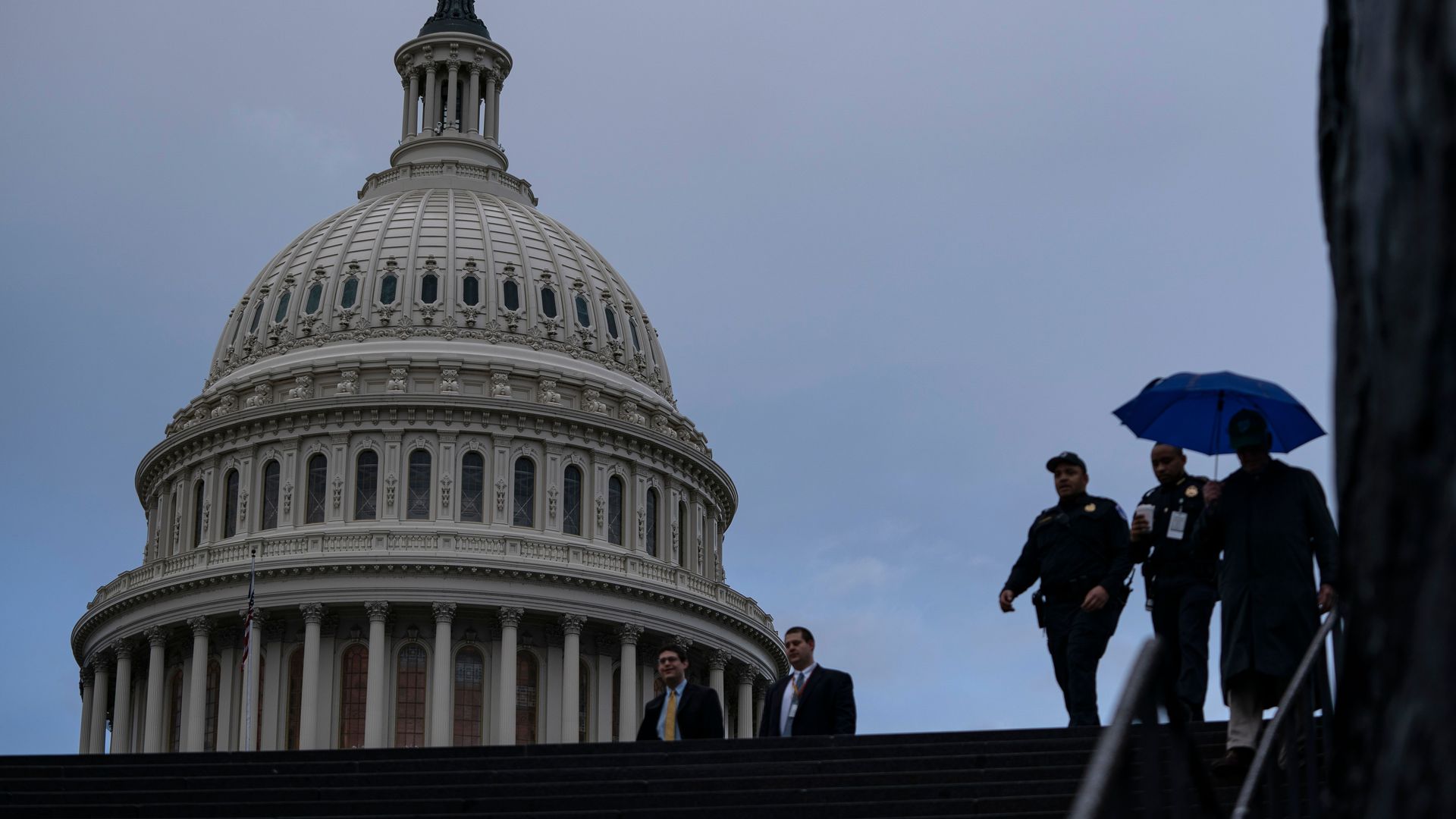 "Americans should understand that there will be a significant, long-term economic cost to our polarized politics and dysfunctional government," Washington Post economics columnist Steve Pearlstein writes on the Sunday Business cover.
The backdrop: House impeachment managers are arguing that the constitutional powers of Congress to indict a president will never function if Trump isn't found guilty of obstruction, while Trump's defense team is arguing that impeaching Trump would revoke voters' ability to judge the president for his actions.
"In the modern era, there are few if any examples of a country with a healthy, thriving economy and a broken political system. What distinguishes a successful economy from a failing one — what distinguishes Denmark from Italy and South Korea from North — is ... the laws, rules, norms and policies that create the framework in which any economy operates. ...
We can see [the] deterioration in our inability to adapt to changing conditions — the rise of China as an economic superpower, the influx of economic and political refugees, and the threat from global warming. ...
[O]ur approach has been to deny the problem, demonize those with whom we disagree and ostracize anyone who dares to compromise."
— Pearlstein, in the Post
Where it stands: Unemployment remains at a 50-year low, per the latest data from the Labor Department. But, chief financial officers are bracing for an economic slowdown this year, according to Deloitte's quarterly survey of nearly 150 executives at top North American companies.
The bottom line: "'Trump Impeachment Trial Begins. Stocks Hit New High.' If the headline sounds too good to be true, that's only because it probably is.
Go deeper: Trump's economic shield against impeachment
Go deeper