Bernie and Biden now polling even at 20% in Iowa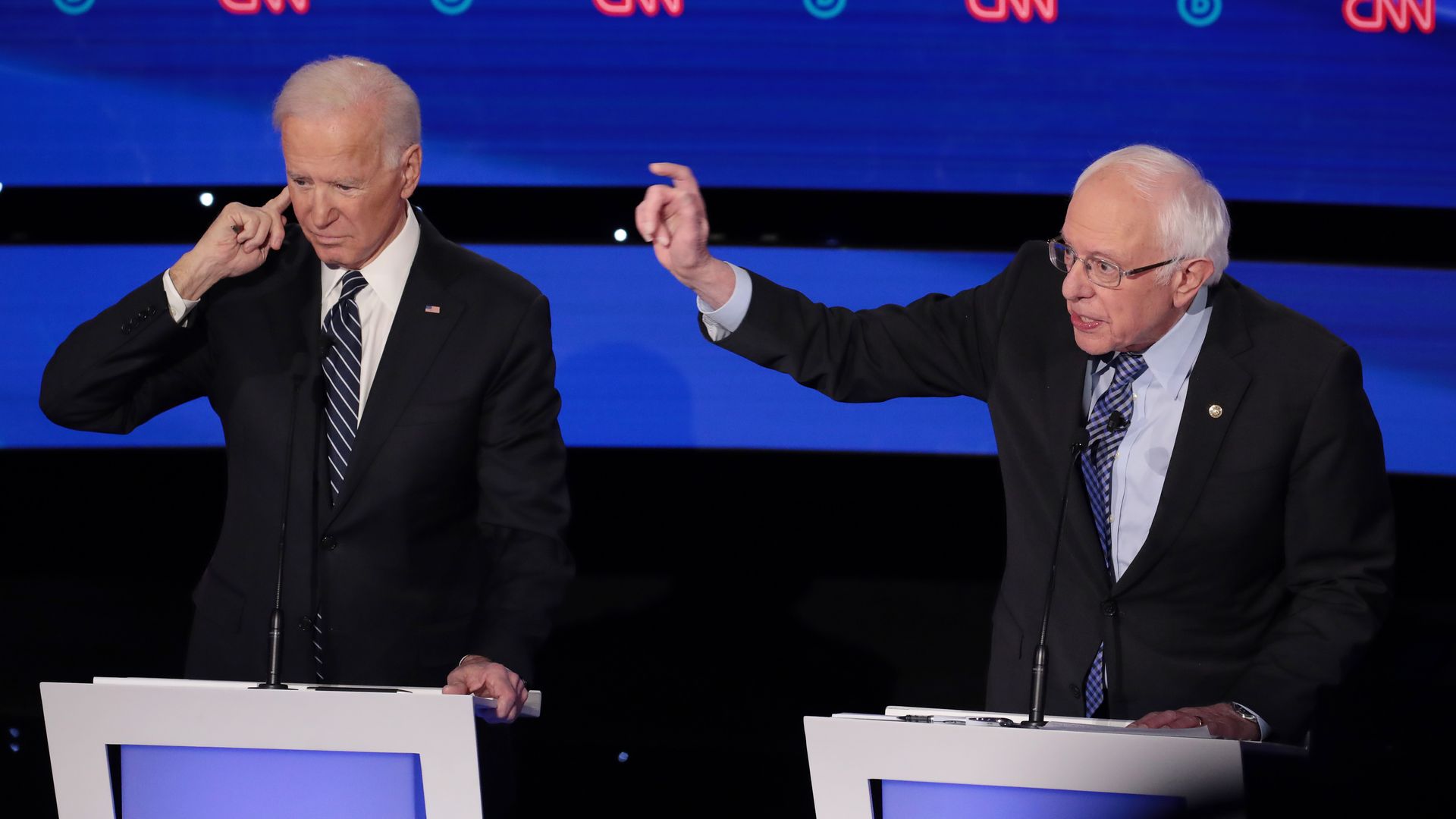 The latest Iowa poll averages from FiveThirtyEight put Sen. Bernie Sanders and former Vice President Joe Biden neck and neck in Iowa at 20.2% and 20.1%, respectively with less than two weeks before the caucuses.
The state of play: Sanders and Sens. Elizabeth Warren, Amy Klobuchar and Michael Bennet are all tied up with the Senate impeachment trial — giving other candidates an opportunity to seize on their absences to gain ground in Iowa, which hosts the nation's first 2020 presidential nominating contest.
The four Senators in D.C. are using technology and ads to maintain a presence in Iowa. They've been live streaming rallies, doing satellite calls and some are planning tele-town halls, The New York Times reports.
They've also unleashed their surrogates on to the state. Rep. Alexandra Ocasio-Cortez (D-N.Y.) is campaigning for Sanders, while former 2020 candidate Julián Castro is campaigning on behalf of Warren in Iowa.
By FiveThirtyEight's numbers:
Sanders: 20.2%
Biden: 20.1%
Buttigieg: 17.6%
Warren: 15.9%
Klobuchar: 8.5%
Yang: 3.5%
Tom Steyer: 3.0%
Mike Bloomberg: 1.5%
Rep. Tulsi Gabbard: 1.3%
Go deeper:
Go deeper