Jordan's King Abdullah hopes to see "glass half full" with U.S. peace plan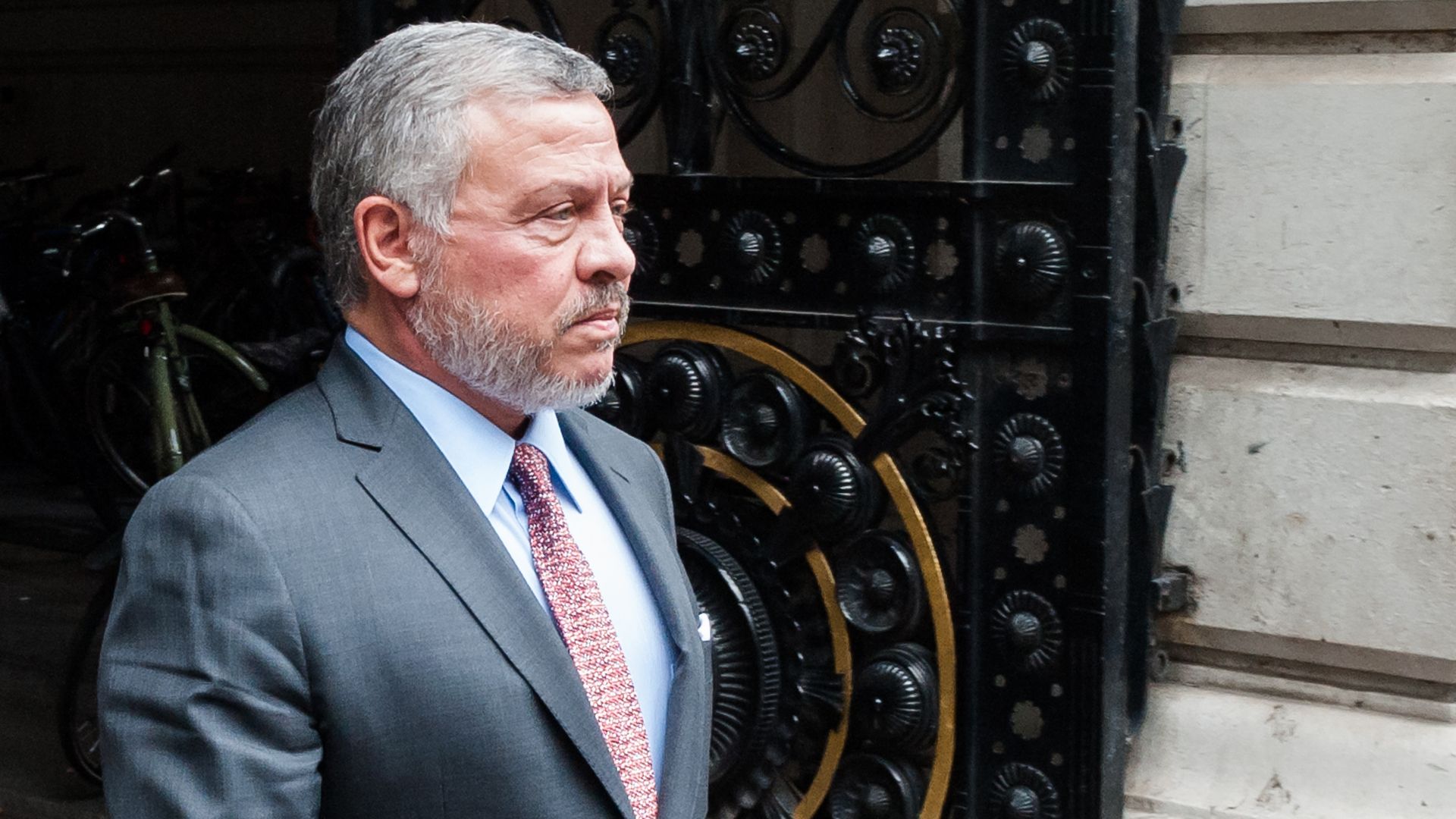 Jordan's King Abdullah II said in an interview with France 24 that he thinks President Trump will present his Israeli-Palestinian peace plan soon, stressing that he hopes it will allow his country and the rest of the international community to see "the glass half full."
Why it matters: The king's remarks signal a shift in his rhetoric regarding the U.S. peace plan. In the last several months, the king and other Jordanian officials raised concerns about the plan both in private and in public — and even said they don't want the White House to present it.
In the interview, the king didn't raise such concerns.
He said he spoke to Trump many times about the Israeli-Palestinian issue, adding, "He understands what needs to be done to get the Israelis and the Palestinians closer together."
The big picture: King Abdullah also said he does not know when the Trump peace plan will be presented, but stressed he thinks it will happen soon.
The king said it was hard for him to give an opinion without seeing the plan but said he was optimistic some of its aspects could be used as a foundation to renew peace talks between Israel and the Palestinians.
Of note: The king also stressed that he is very concerned with Israeli Prime Minister Benjamin Netanyahu's Jordan Valley annexation statements.
He called it "election politics rhetoric" and said annexation of parts of the West Bank by Israel could destabilize the region even more than it is today.
Go deeper:
Go deeper