First Iranian woman to win Olympic medal says she has defected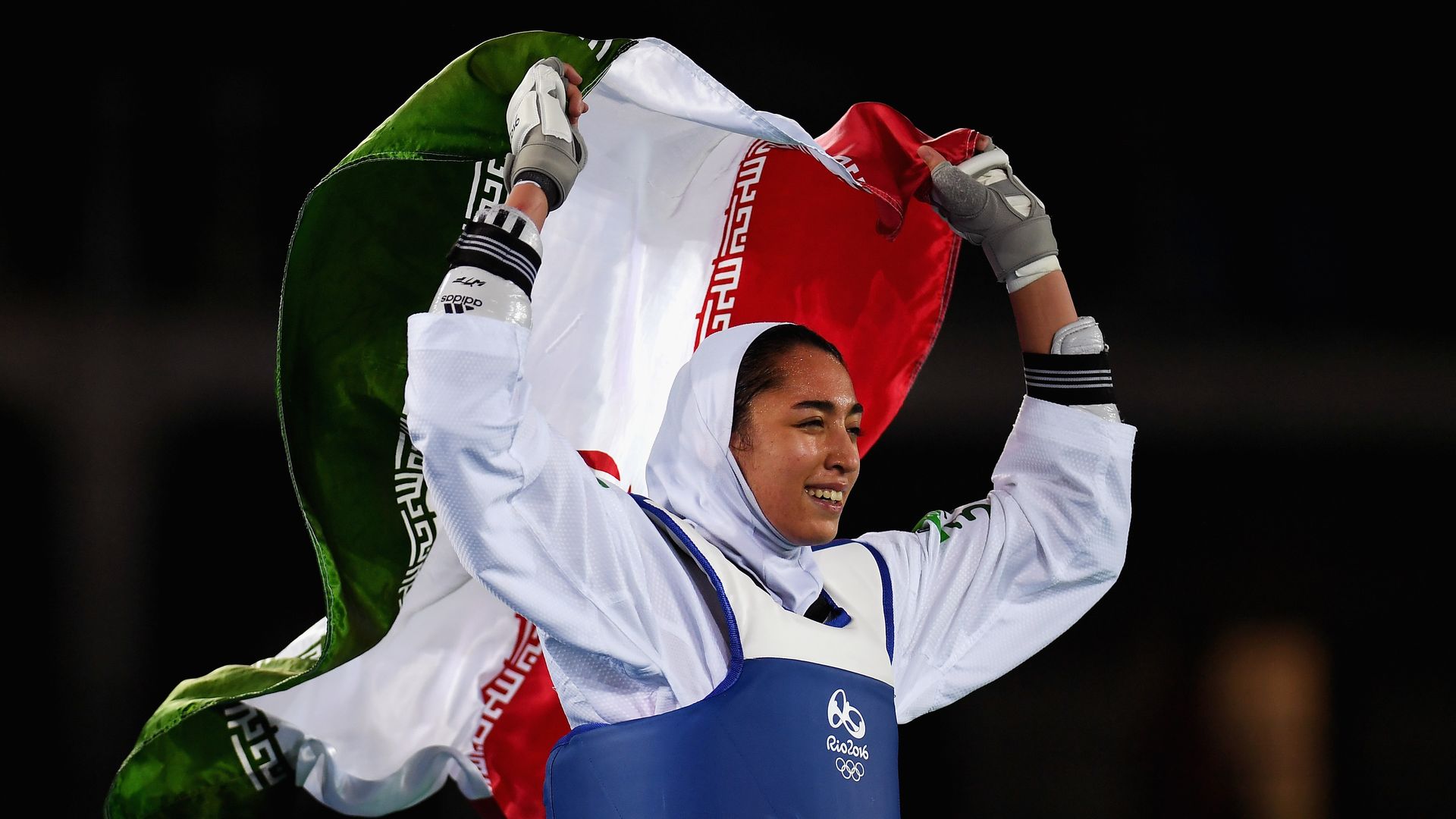 Kimia Alizadeh, the first and only Iranian woman to win an Olympic medal, announced on Instagram Saturday that she has permanently left her home country, condemning the Iranian government for its "corruption and lies."
What she's saying: The 21-year-old Alizadeh, who won the bronze medal in taekwondo at the 2016 Summer Olympics in Rio, said she would always remain a "daughter of Iran," but that she could no longer sit at the regime's "table of hypocrisy, lies, injustice and flattery," according to a CNN translation.
"I am one of the millions of oppressed women in Iran who they have been playing with for years," Alizadeh wrote.
"They took me wherever they wanted. I wore whatever they said. Every sentence they ordered me to say, I repeated. Whenever they saw fit, they exploited me."
The big picture: Alizadeh's defection comes at a fraught moment for the Iranian government, which is facing growing domestic unrest over the downing of a Ukrainian commercial jet last week. Protests roiled the country this weekend, with many demonstrators calling for the resignation of top officials — including Supreme Leader Ayatollah Ali Khamenei.
Go deeper: Iran's 3 catastrophic mistakes
Go deeper