White House informs Congress of Soleimani strike, Trump warns U.S. will hit Iran if attacked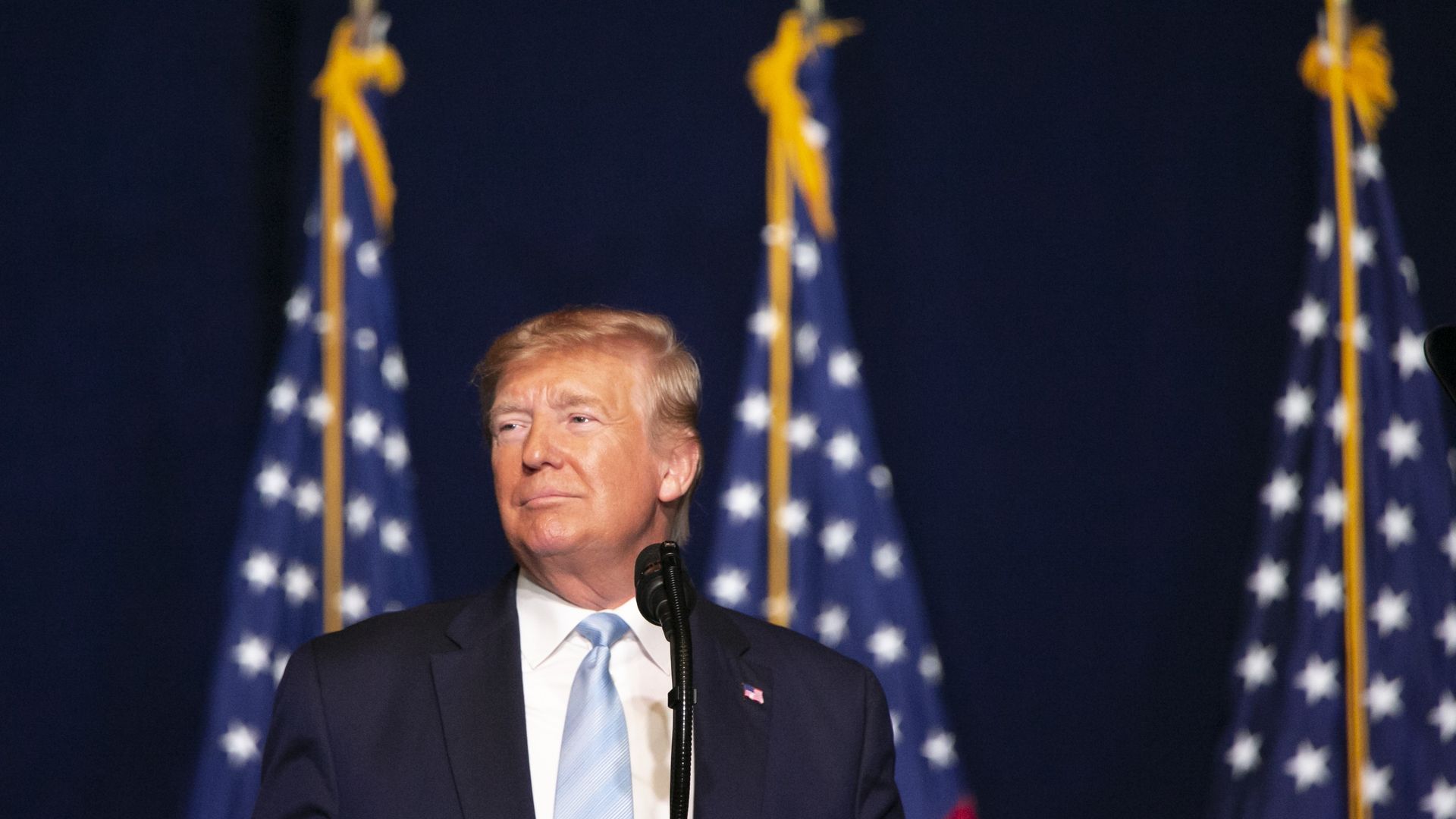 The White House has notified Congress of the drone strike that killed top Iranian commander Qasem Soleimani, fulfilling its duties under the War Powers Act.
Why it matters: House Speaker Nancy Pelosi (D-Calif.) said the notification "raises more questions than it answers." Both Democrats and Republicans — including Sens. Rand Paul (R-Ky.) and Chris Murphy (D-Conn.) — have criticized President Trump for not obtaining congressional approval for this week's strike.
Trump issued a warning to Iran on Saturday, tweeting that the U.S. has "targeted 52 Iranian sites," representing the 52 Americans taken in the Iran hostage crisis of 1979–1981, and that the United States will strike "if Iran strikes any Americans, or American assets."
What else he's saying:
"Iran is talking very boldly about targeting certain USA assets as revenge for our ridding the world of their terrorist leader who had just killed an American, & badly wounded many others, not to mention all of the people he had killed over his lifetime, including recently hundreds of Iranian protesters.
He was already attacking our Embassy, and preparing for additional hits in other locations. Iran has been nothing but problems for many years. Let this serve as a WARNING that if Iran strikes any Americans, or American assets, we have targeted 52 Iranian sites (representing the 52 American hostages taken by Iran many years ago), some at a very high level & important to Iran & the Iranian culture, and those targets, and Iran itself, WILL BE HIT VERY FAST AND VERY HARD. The USA wants no more threats!"
Details: The 1973 War Powers Act gives the president 48 hours to report to lawmakers the act of introducing military forces into armed conflict overseas.
Trump claimed on Friday that the U.S. drone strike that killed Soleimani was not intended to start a war.
Go deeper: Sanders, Ro Khanna push to block funds for military force against Iran
Go deeper