Julián Castro drops out of the 2020 presidential race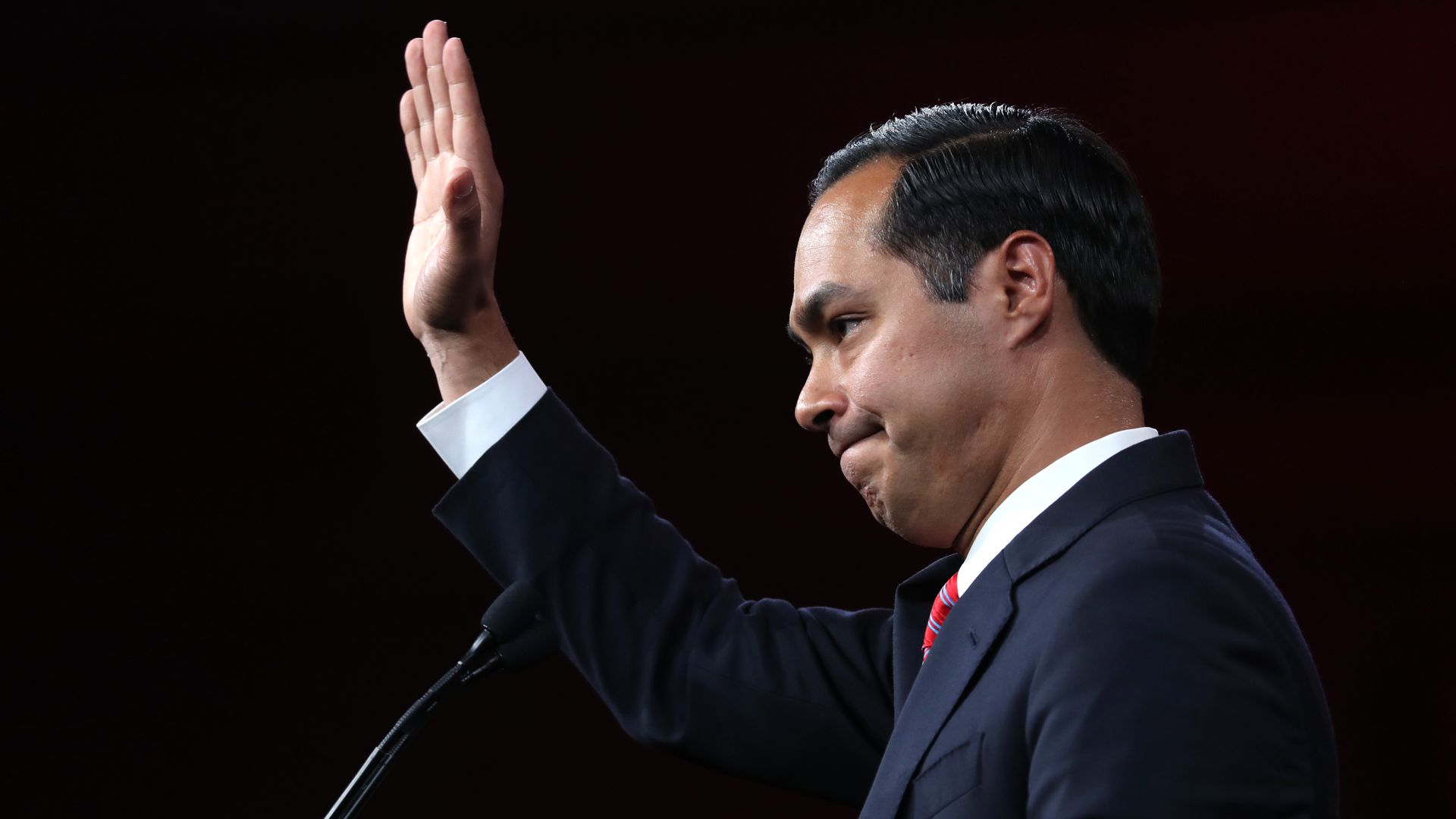 Democratic contender Julián Castro dropped out of the the 2020 presidential race on Thursday, reports the New York Times.
The big picture: Castro's popularity fluctuated throughout the contest. Following his first debate appearance, many saw him as a winner on stage, resulting in significant talk-time and a few standout moments — but as the campaign rolled on, his polling remained low, locking him out from later debates.
Castro was the first Texas Democrat to run for president since 1976, later joined by former Rep. Beto O'Rourke. He was also mayor of San Antonio and the youngest Cabinet secretary in the Obama administration.
He had failed to qualify for the presidential debates in November and December.
"I'm not done fighting. I'll keep working towards a nation where everyone counts, a nation where everyone can get a good job, good health care and a decent place to live."
What's next: In the video announcing the suspension of his campaign, Castro gave no indication of what he might immediately do next.
He's considered a possible vice presidential pick for the eventual Democratic nominee, especially as the party begins to consider flipping Texas in the years ahead.
Go deeper: 2020 presidential election: Track which candidates are running
Go deeper