Bernie Sanders has more steady support in Iowa than any other top candidate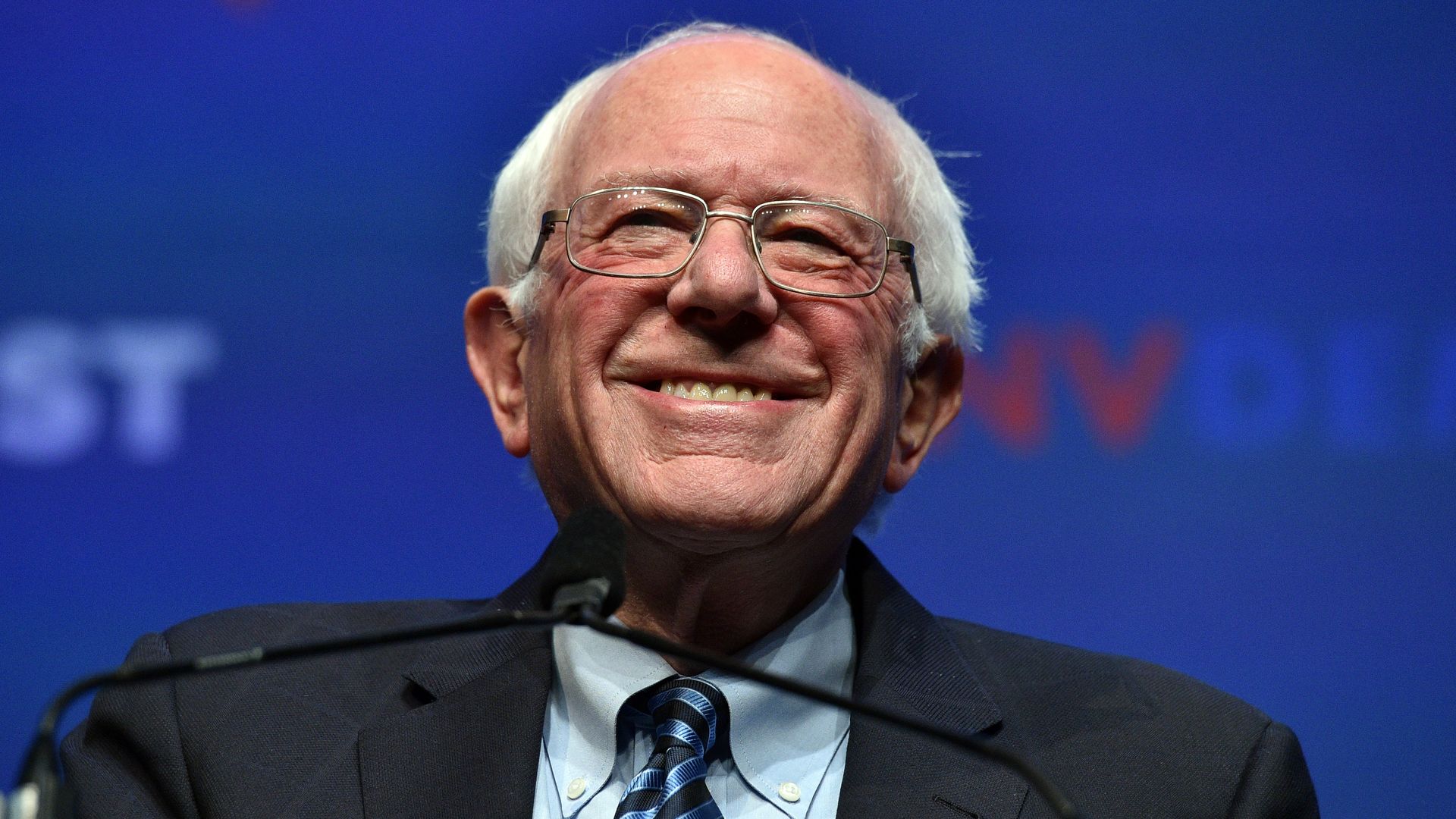 Sen. Bernie Sanders has shown remarkable consistency in polls for the 2020 Democratic presidential nomination — especially in Iowa, where many of his supporters say their votes are locked in just weeks ahead of the state's first-in-the-nation caucuses.
Where it stands: A Des Moines Register poll showed that 57% of Iowans who view Sanders as their first choice say their mind is made up. No other candidate received more than 30% commitment from their current supporters. The Iowa caucuses are on Feb. 3, 2020.
Sanders benefits from near-universal name recognition and massive levels of grassroots fundraising.
The Vermont senator ran a tight race in the Iowa caucuses during his 2016 bid for the Democratic nomination and finished less than 0.3% behind Hillary Clinton — the closest margin in Iowa history.
Why it matters: The unshakeable loyalty of Sanders supporters has pushed Democratic insiders to take his campaign more seriously as of late, Politico notes. Sanders himself has frequently complained that the media and Democratic Party have treated him as a second-tier candidate, despite him consistently polling in the top three candidates.
RealClearPolitics puts Sanders in second place at the national level, trailing frontrunner Joe Biden by about 9%.
Sanders has also yet to be on the receiving end of significant attacks from other candidates, especially in comparison to top-tier rivals Biden, Sen. Elizabeth Warren and Pete Buttigieg.
Yes, but: Sanders, the only candidate to self-identify as a democratic socialist, is further left than the majority of the party, with 53% of Iowa caucusgoers finding him "too liberal." He's the only top four candidate for which a majority of voters say that's the case.
Some strategists argue that convincing independent voters and Republicans disillusioned with Trump to vote for Sanders in a general election could be prove difficult.
Sanders has also been battling Sen. Elizabeth Warren for support among progressive voters, though Warren has seen a recent dip in polling after receiving backlash over her plans to pay for Medicare for All.
Go deeper:
Go deeper