Republicans vastly out-raise Dems ahead of 2020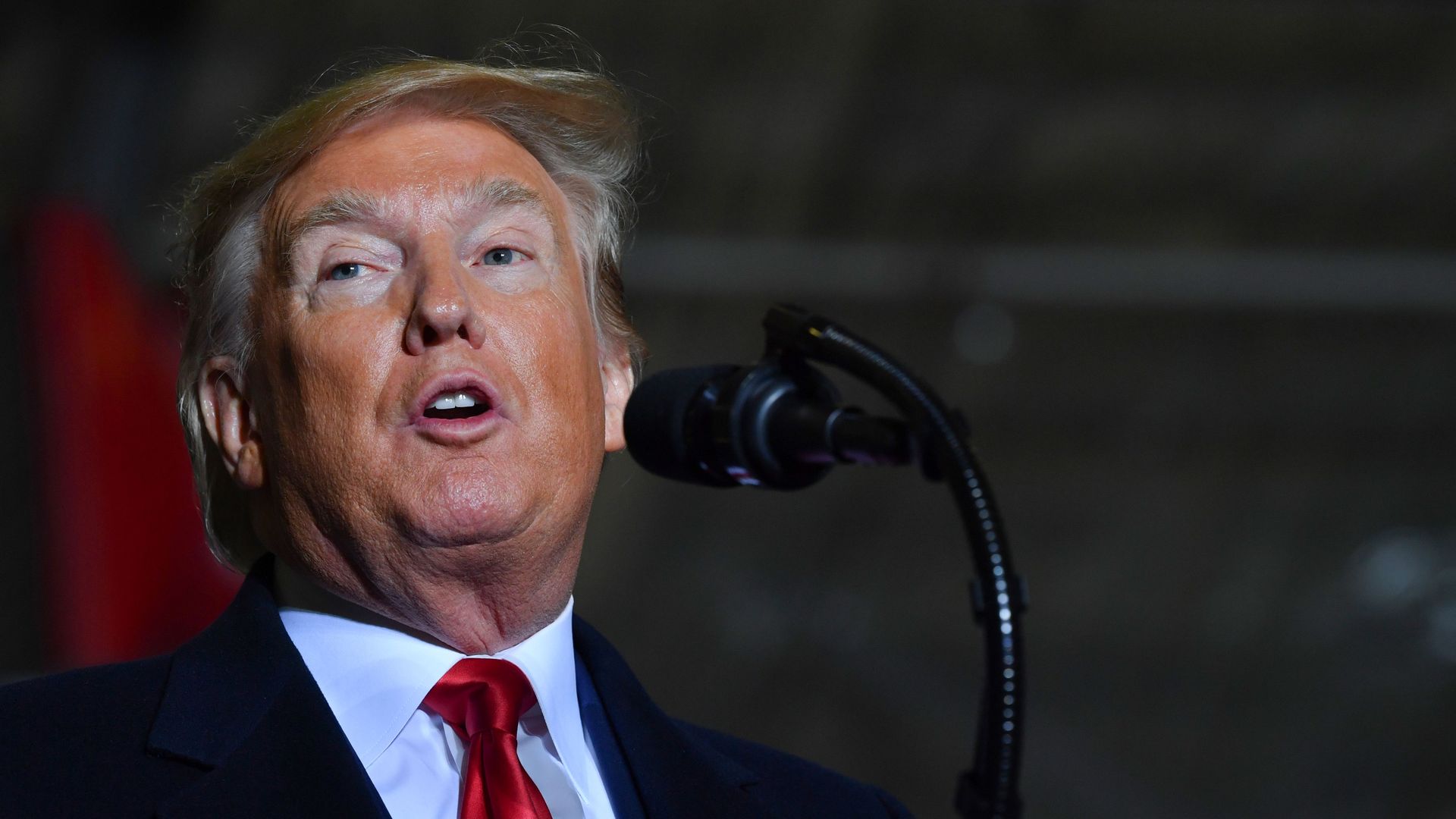 The RNC goes into the presidential election year with more than seven times as much cash on hand as the DNC — $63 million vs. $8.3 million, according to the parties' FEC filings.
Why it matters: Far from putting Republicans back on their heels, impeachment is energizing Trump's base just as the 2020 march to Election Day kicks off.
This is a stark new sign of what we've been reporting all year — that President Trump's digitally driven campaign is giving him a massive fundraising and organizing advantage over whoever emerges from the Democratic race.
How it happened: Much of the RNC money is raised jointly with the Trump campaign.
By the numbers:
The RNC has raised $215 million so far to support Trump and Republican candidates on all levels. They are currently targeting Democratic House members in districts Trump won following the recent House impeachment vote.The RNC raised $20.6 million last month, a November record for the party — more than twice as much as the DNC's $8 million, per Politico Playbook.
The RNC had $63.2 million cash on hand at the end of November, compared to the DNC which only had $8.4 million, Bloomberg reports.
For now, the DNC has to take a back seat to a bunch of well-organized Democrats who want to be the nominee, while the RNC is free to vacuum up cash with no competition.
One well-wired Democrat told me: "25 candidates have spread the wealth a lot. Only good news is that Bloomberg could even the score with a very small stroke of his mighty pen."
Go deeper:
Go deeper