PolitiFact recognizes Trump's whistleblower claims as "Lie of the Year"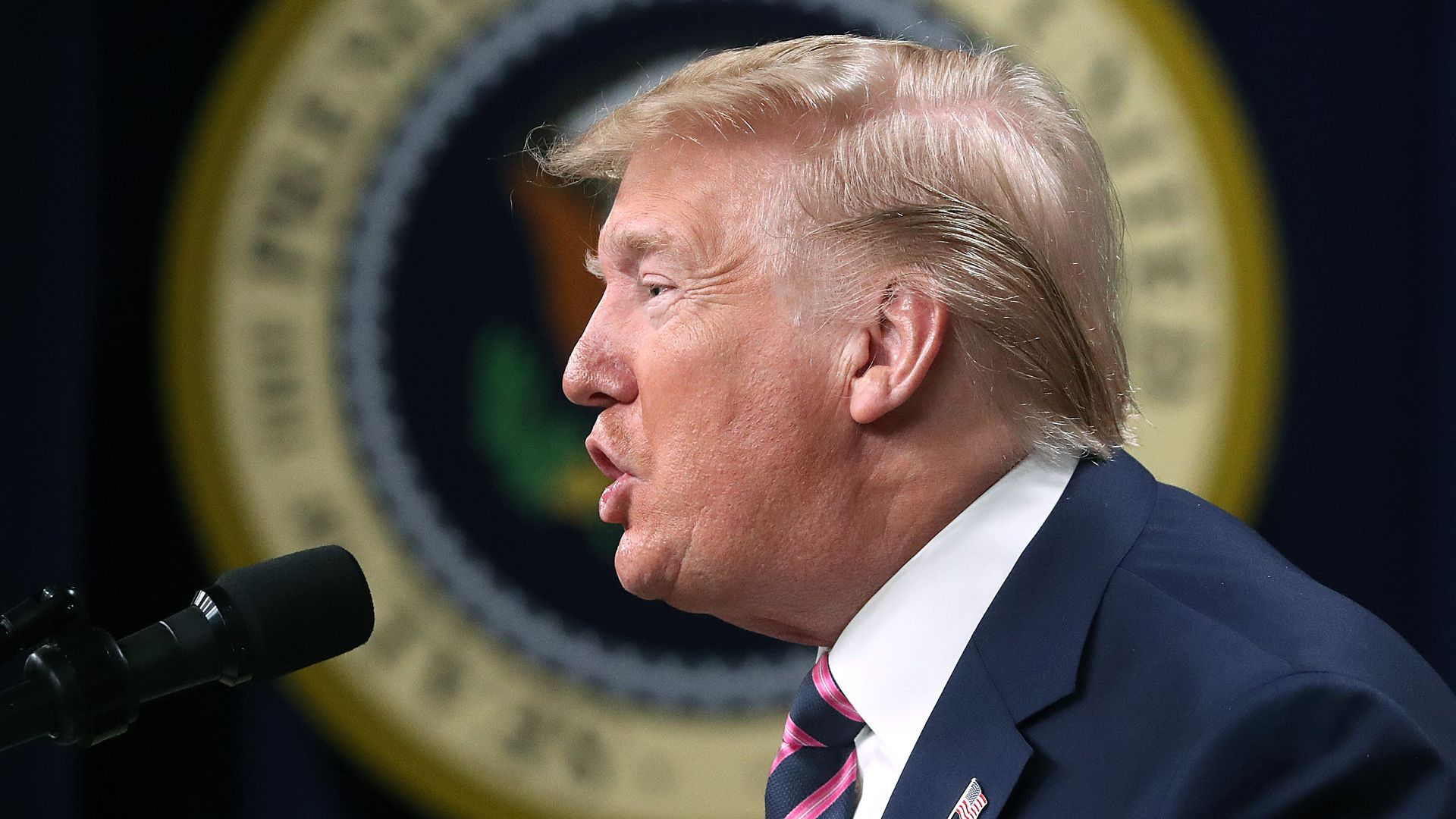 Fact-checking website PolitiFact announced on Monday that President Trump's claim that the Ukraine whistleblower complaint was "almost completely wrong" is being recognized as its annual "Lie of the Year."
The big picture: In August, a whistleblower reported that Trump asked Ukrainian President Volodymyr Zelensky to investigate Joe Biden and his son in a July phone call. Trump immediately dismissed the whistleblower's description of the call. A summary of the call and sworn testimony by witnesses verified the majority of the whistleblower's account of the conversation, as well as the broader pressure campaign being carried out by Rudy Giuliani and other officials.
Trump told Zelensky on the call: "There's a lot of talk about Biden's son, that Biden stopped the prosecution and a lot of people want to find out about that so whatever you can do with the Attorney General would be great." 
The whistleblower complaint, which alleged that Trump had abused his power to solicit foreign interference, has culminated in articles of impeachment against Trump. The House is expected to approve the articles this week.
What they're saying:
"No matter the motivations or the political outcome, testimony from the whistleblower would not change the underlying facts of what Trump said. The whistleblower's account is verified by the same set of facts supplied by Vindman, Williams and Morrison, and others who were in the know. And one more source: Trump."
— PolitiFact
Of note: Trump has received PolitiFact's "Lie of the Year" recognition four out of the last five years.
Go deeper:
Go deeper