Key takeaways from the House Judiciary Committee's impeachment report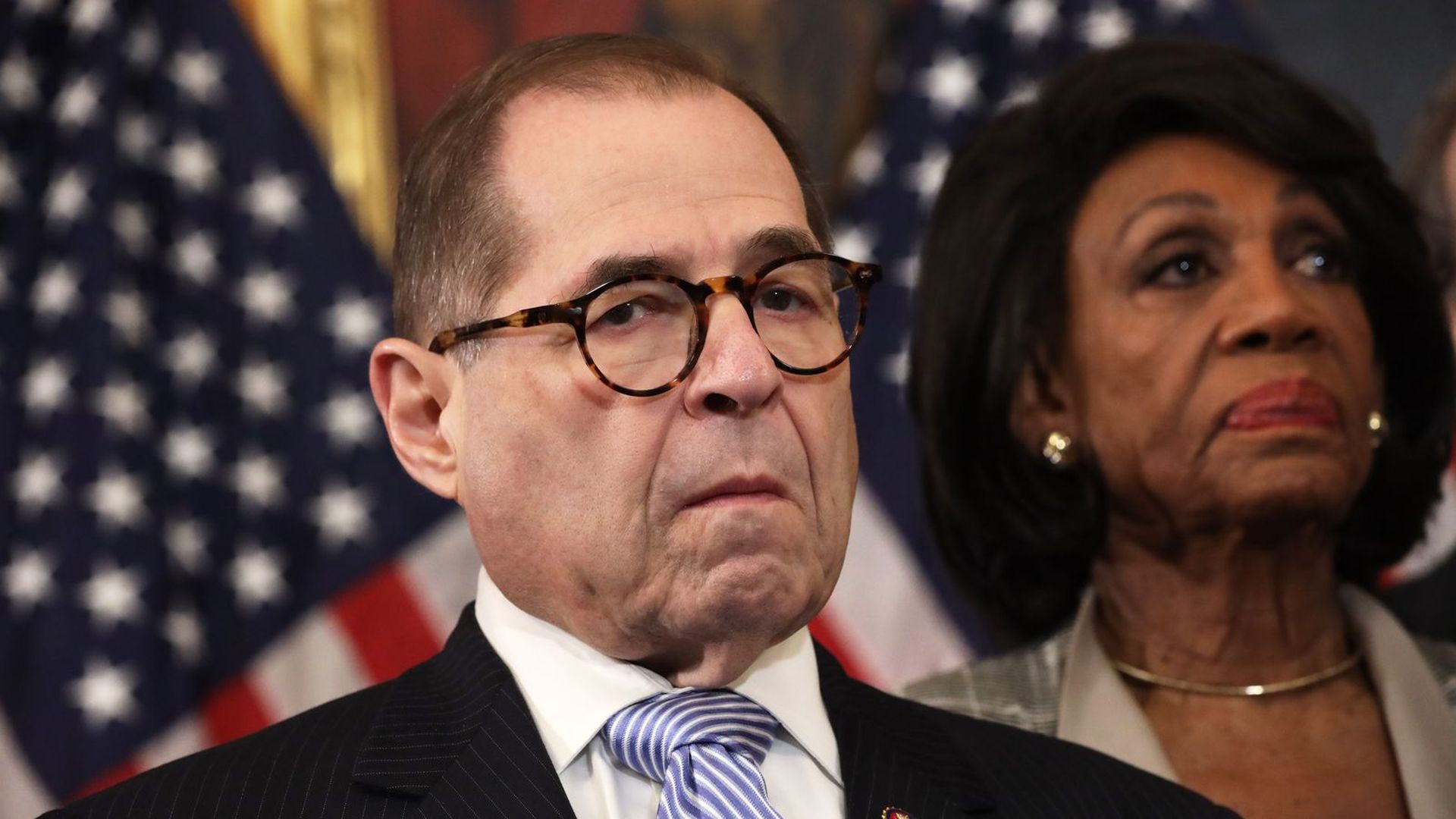 The House Judiciary Committee released its full, 658-page impeachment report early Monday outlining the reasons behind the two articles of impeachment against President Trump to be considered in the House ahead of a vote, expected Wednesday.
He has engaged in a pattern of misconduct that will continue if left unchecked. Accordingly, President Trump should be impeached and removed from office."
— Excerpt from House Judiciary Committee report
Key takeaways from the report:
Trump's conduct "encompassed other offenses, both constitutional and criminal in character, and it is appropriate for the Committee to recognize such offenses in assessing the question of impeachment."
Trump's "abuse of power encompassed both the constitutional offense of 'Bribery' and multiple federal crimes."
"He has betrayed the national interest, the people of this Nation, and should not be permitted to be above the law. It is therefore all the more vital that he be removed from office."
Trump acted directly and indirectly to "corruptly" solicit Ukraine's government to publicly announce investigations into his potential 2020 rival, former Vice President Joe Biden and the "discredited theory promoted by Russia" claiming it was the Ukrainians, not the Russians, who interfered in the 2016 presidential elections.
"Taken together, the articles charge that President Trump has placed his personal, political interests above our national security, our free and fair elections, and our systems of checks and balances."
The other side: The report includes dissenting views from the panel's Republican minority, stating that the impeachment case is "not only weak" it also "dangerously lowers the bar for future impeachments."
President Trump and his Republican allies maintain he has done nothing wrong.
Go deeper:
Editor's note: This article has been updated with new details throughout.
Go deeper