"SNL" cold open weighs in on Trump and climate activist Greta Thunberg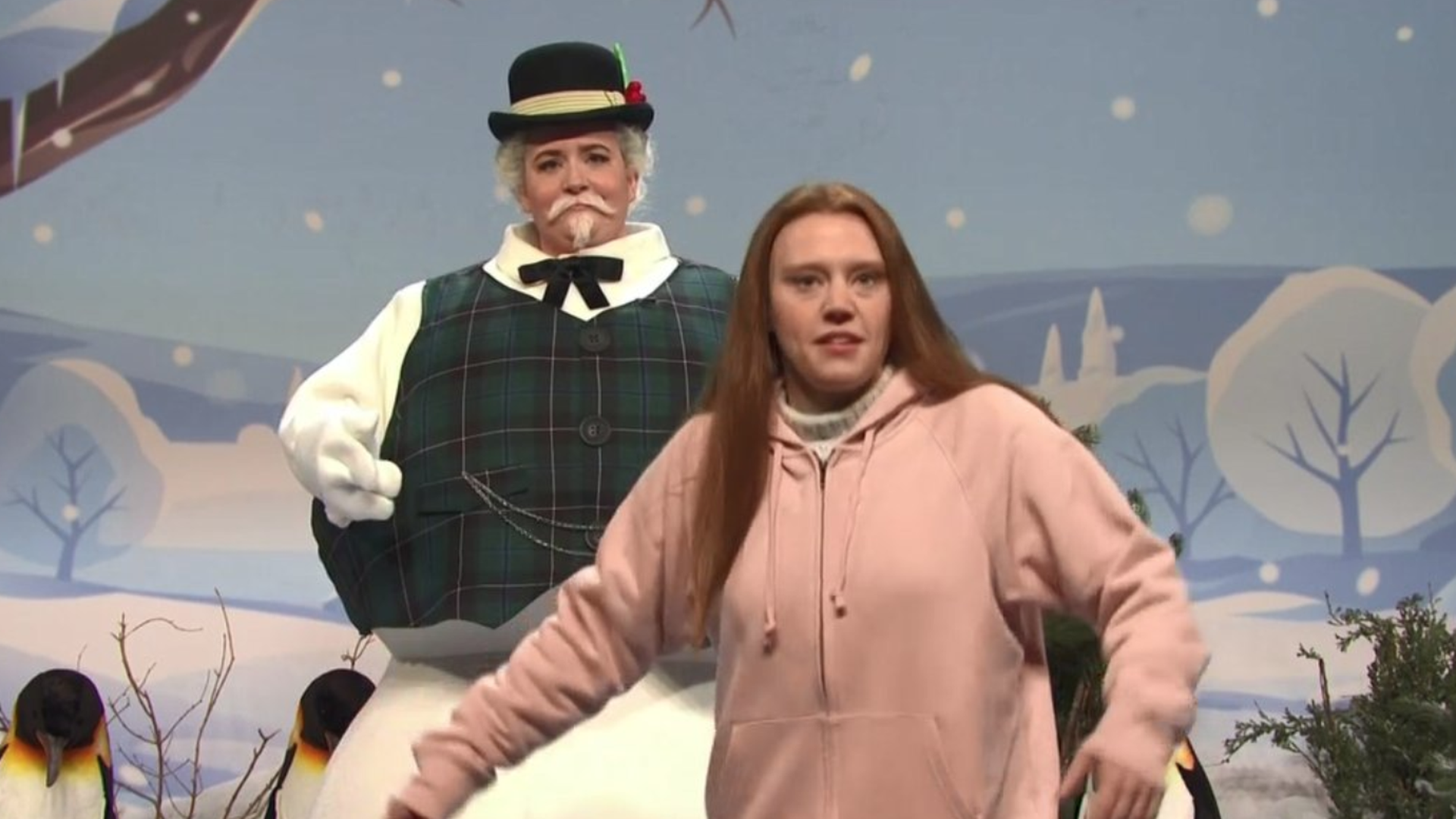 "Saturday Night Live" star Kate McKinnon stole the show as climate activist Greta Thunberg responding to President Trump's criticism of her, as "SNL" skewered a range of topics in its latest cold open.
Donald Trump, step to me and I will come at you like a plastic straw comes at a turtle. And I cannot believe I'm saying this to a 70-year-old man, but grow up."
— "SNL" star Kate McKinnon as Thunberg
Details: The cold open also featured a range of holiday discussions around American dinner tables, including the impeachment inquiry, the electoral college and Cory Booker.
Hollywood star Scarlett Johansson hosted Saturday night's show and former One Direction singer Niall Horan performed.
Go deeper:
Go deeper