Lindsey Graham says he won't call Adam Schiff as witness in Senate trial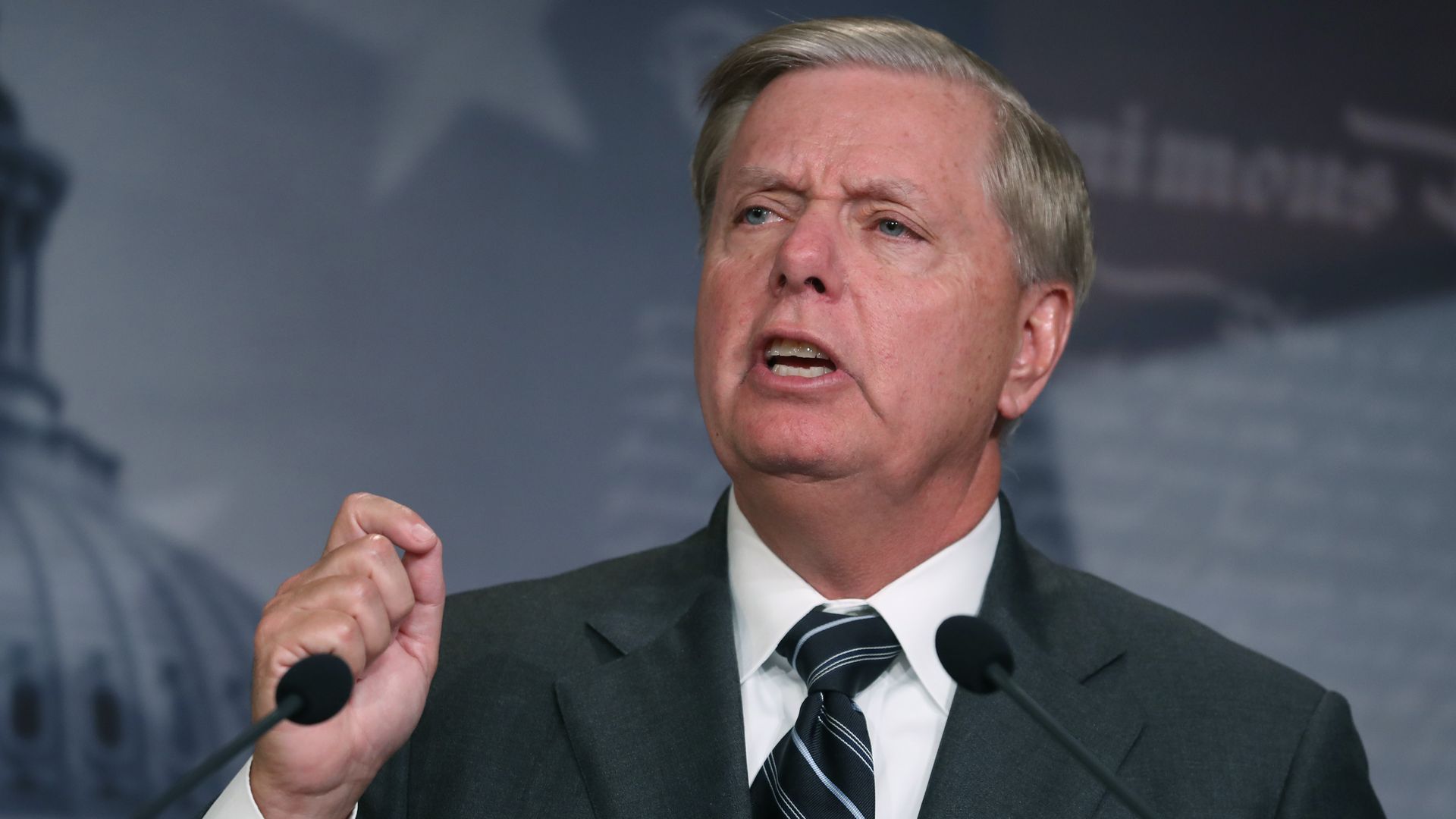 Senate Judiciary Chairman Lindsey Graham (R-S.C.) is gearing up for a likely impeachment trial in the Senate, but said on Fox News' "Sunday Morning Futures" that he does not plan to call House Intelligence Chairman Adam Schiff (D-Calif.) as a witness.
Why it matters: Schiff has been under consistent fire from Republicans throughout the impeachment inquiry, especially in the wake of revelations that his staff met with the whistleblower prior to them filing an official complaint. Schiff has also drawn ire for releasing phone records in the House Intelligence Committee's Ukraine report that showed contacts between ranking member Devin Nunes (R-Calif.) and Rudy Giuliani.
"Here's what I would tell Adam Schiff," Graham said. "Do you really want to start calling other members, Republican members of Congress in oversight? Do you want me to call you to the Senate as part of Senate oversight?"
"I'm not going to participate in things that I think will destroy the country," Graham added. "We're not going to turn the Senate into a circus."
The big picture: Graham also declared that he will seek a quick end to the impeachment trial, regardless of whether President Trump wants to call more people to testify.
"When 51 of us say we've heard enough, the trial is going to end," Graham said. "The president's going to be acquitted. He may want to call Schiff, he may want to call Hunter Biden, he may want to call Joe Biden. But here's my advice to the president: If the Senate is ready to vote and ready to acquit you, you should celebrate that."
Go deeper:
Go deeper