Qualcomm tries once again to break into the PC market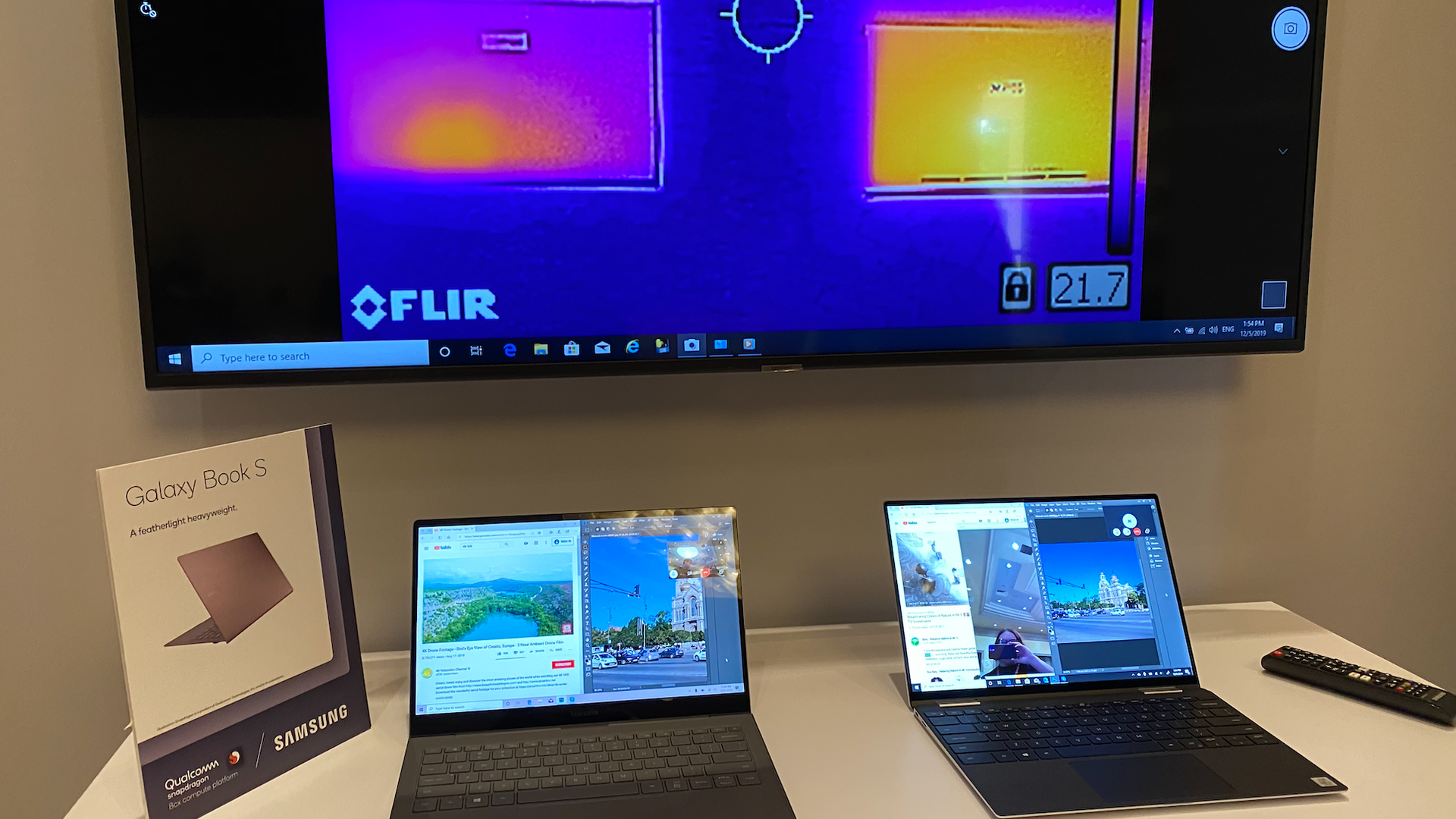 Qualcomm announced its latest bid to break into the PC market on Thursday, announcing two new chips aimed at the low-end and mid-range of the notebook market. It's the latest in the company's years-long quest to expand from phones into computers.
Why it matters: Though smaller than the smartphone market in units, the PC business remains lucrative, and getting even a modest share of it would be a nice boost for Qualcomm and a considerable threat to Intel.
Qualcomm's pitch is a compelling one: Combine the power of the a computer and the always-on connectivity of a cell phone, then throw in all-day-or-more battery life.
The problem is, the computers based on such chips have generally fallen short on both compatibility and performance. It's hard to imagine adding lower-end variants of Qualcomm's existing chips will solve either issue, though perhaps customers will be more forgiving of those tradeoffs in a lower-priced machine.
Dueling demos: In a meeting room at the Grand Wailea resort, Qualcomm pointed a thermal camera at Qualcomm- and Intel-powered laptops as they simultaneously ran 4K YouTube, Photoshop and a video conference call, showing visibly just how much hotter the Intel-based machine was running. The added heat, Qualcomm says, would almost certainly translate to lower battery life.
Intel, meanwhile, set up demos of its own at a suite at the nearby Andaz hotel, showing the recently introduced Qualcomm-based Surface Pro X and Intel-based Surface Pro 7 doing a variety of tasks. Intel says the Surface Pro 7 is faster at productivity tasks like converting a PowerPoint to PDF, quicker at creative tasks such as editing photos and offers higher frame rates in games, while the Surface Pro X offered only slightly better battery life.
My thought bubble: If Qualcomm wanted a place in low-end machines, a natural spot would seem to be the Chromebook market, where the company would just need to deliver a good browsing experience. Early Chromebooks ran on a range of processors, though recent models have focused on PC chips from Intel and AMD.
Disclosure: Reporting for this article took place at Qualcomm's Snapdragon Summit in Maui, where I moderated a session on Wednesday. Qualcomm paid for my travel-related costs.
Go deeper