NSC staffer: Call with Giuliani listed in impeachment report was personal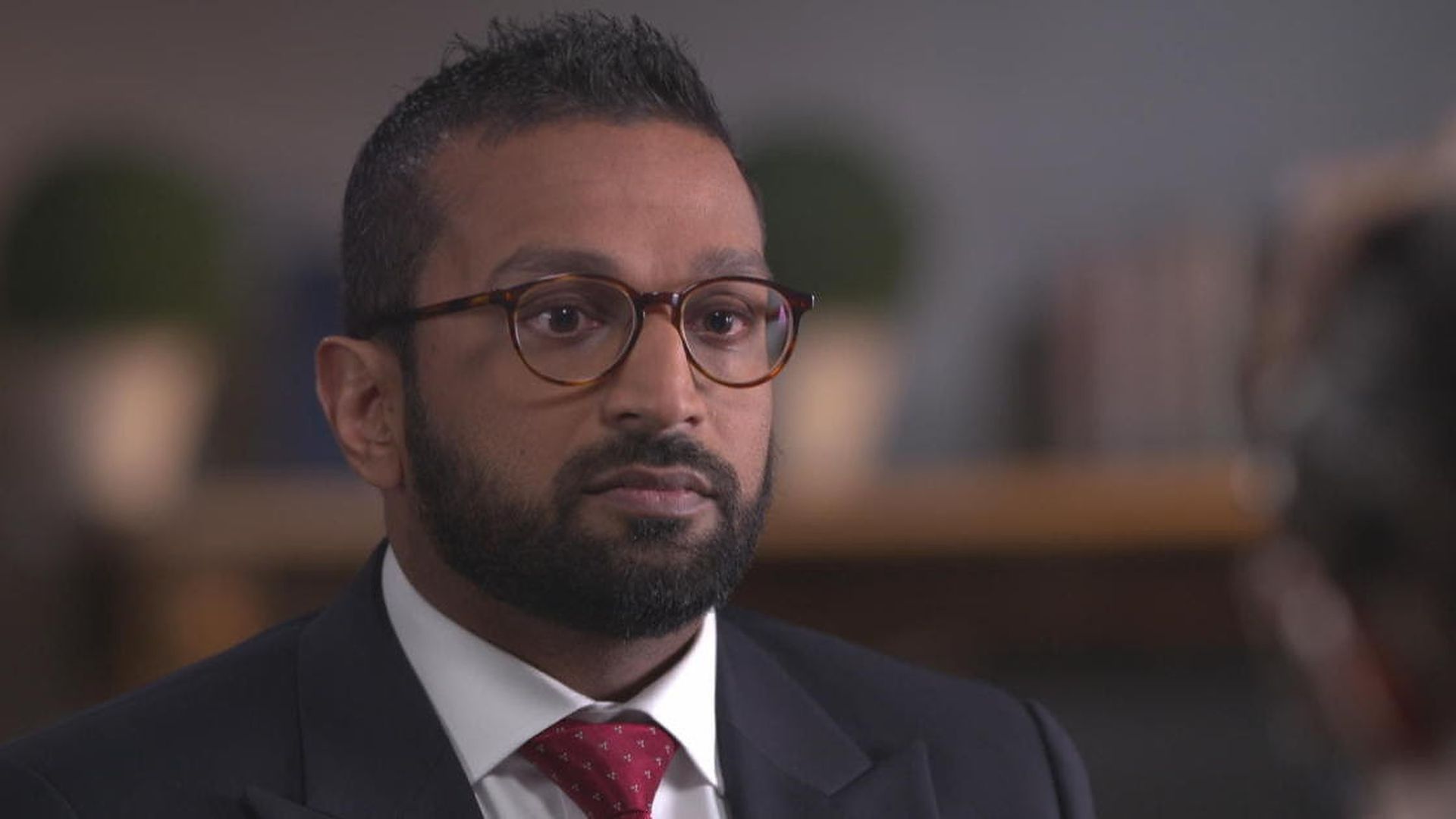 Kash Patel, a senior National Security Council official, told CBS News in an interview that aired Wednesday that his phone conversation with Rudy Giuliani documented in a draft impeachment report had nothing to do with Ukraine. He added he was "never a back channel to President Trump on Ukraine matters, at all, ever."
Why it matters: Call records included in an impeachment report released by House Democrats Tuesday show Patel spoke with Guiliani two months before the Trump administration suspended military aid to Ukraine.
Trump's former top Russia adviser, Fiona Hill, told impeachment investigators that she heard the president thought Patel was his Ukraine director and that Patel was slipping Ukraine-related "materials" to him outside normal NSC channels, per Axios' Jonathan Swan, who notes Patel has never been assigned to Ukraine on the NSC.
The big picture: Following Hill's testimony last month, Patel categorically denied ever discussing Ukraine with Trump.
In his interview with CBS News, Patel said his conversation with Giuliani was "personal" and he was "delighted" to speak with the former mayor of New York City, where he grew up.
"If [Democrats] had any actual information as to the substance of those calls, then they would've put it in there," he said. "But they didn't. This is a standard operating procedure to castigate someone's name and reputation — especially when they work in the White House."
Go deeper:
Go deeper