White House considering tariffs of up to 100% on $2.4B of French goods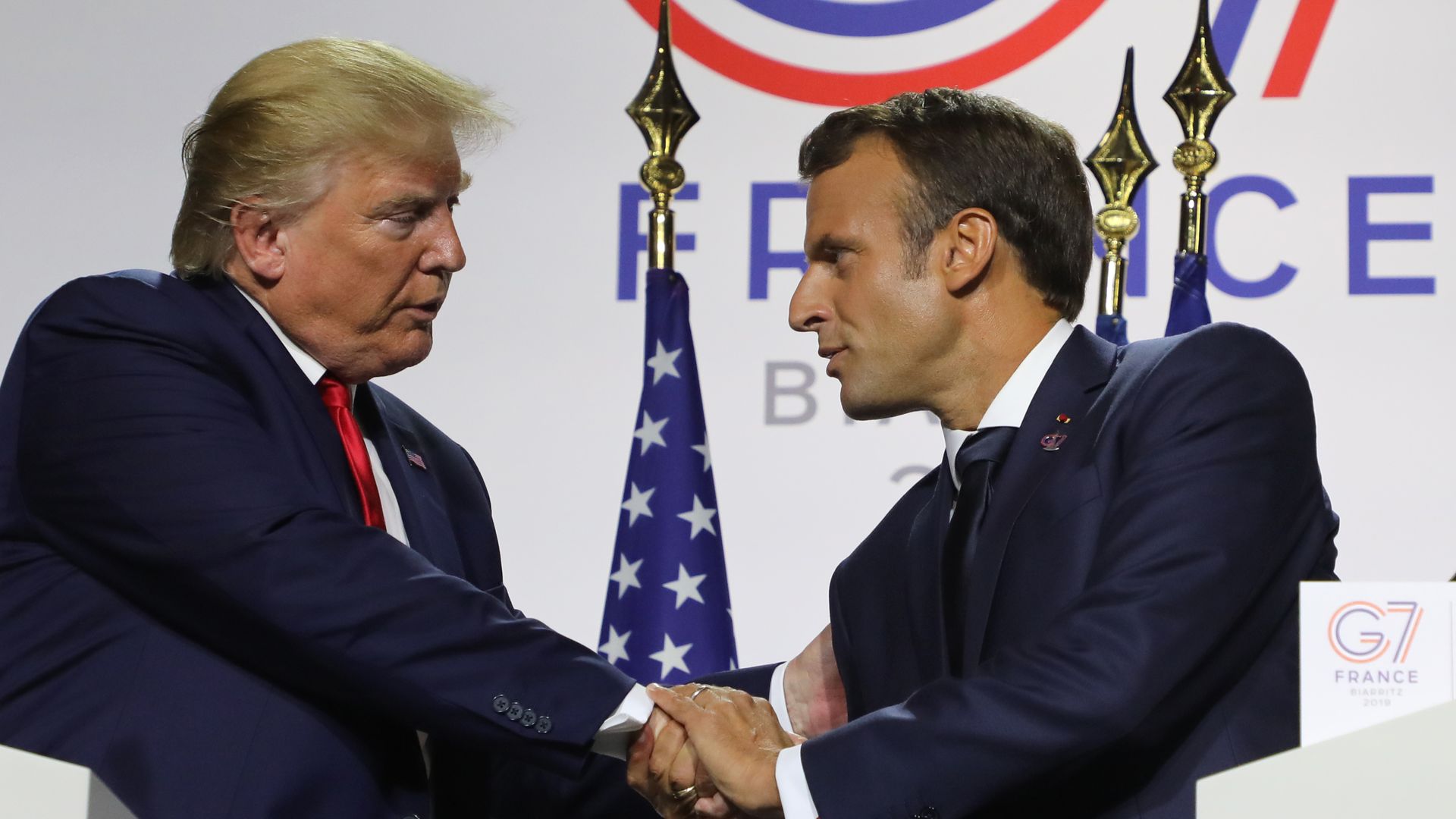 The Office of the U.S. Trade Representative announced on Monday that it is considering tariffs as high as 100% on up to $2.4 billion worth of French products, following an investigation that concluded France's digital tax "discriminates against U.S. digital companies, such as Google, Apple, Facebook, and Amazon."
Why it matters: The proposal underscores the administration's willingness to expand the scope of President Trump's trade war beyond just China and use tariffs as a weapon to retaliate against other countries. It was announced around the same time that Trump landed in London for a NATO summit, where he will come face to face with French President Emmanuel Macron.
The list of products that could be targeted includes sparkling wine, French cheese, handbags and more.
The big picture: The announcement also comes the same day that Trump tweeted he will restore steel and aluminum tariffs against Brazil and Argentina due to their currency devaluations. On Fox Business, Commerce Secretary Wilbur Ross said that time is running out for the U.S. and China to agree on a trade deal before Dec. 15, when the U.S. is set to impose an additional 15% tariff on around $156 billion worth of Chinese goods.
What they're saying:
"USTR's decision today sends a clear signal that the United States will take action against digital tax regimes that discriminate or otherwise impose undue burdens on U.S. companies. Indeed, USTR is exploring whether to open Section 301 investigations into the digital services taxes of Austria, Italy, and Turkey. The USTR is focused on countering the growing protectionism of EU member states, which unfairly targets U.S. companies, whether through digital services taxes or other efforts that target leading U.S. digital services companies."
— U.S. Trade Representative Robert Lighthizer
Go deeper:
Go deeper