House panel accuses OMB of "pattern of abuse" with Ukraine aid freeze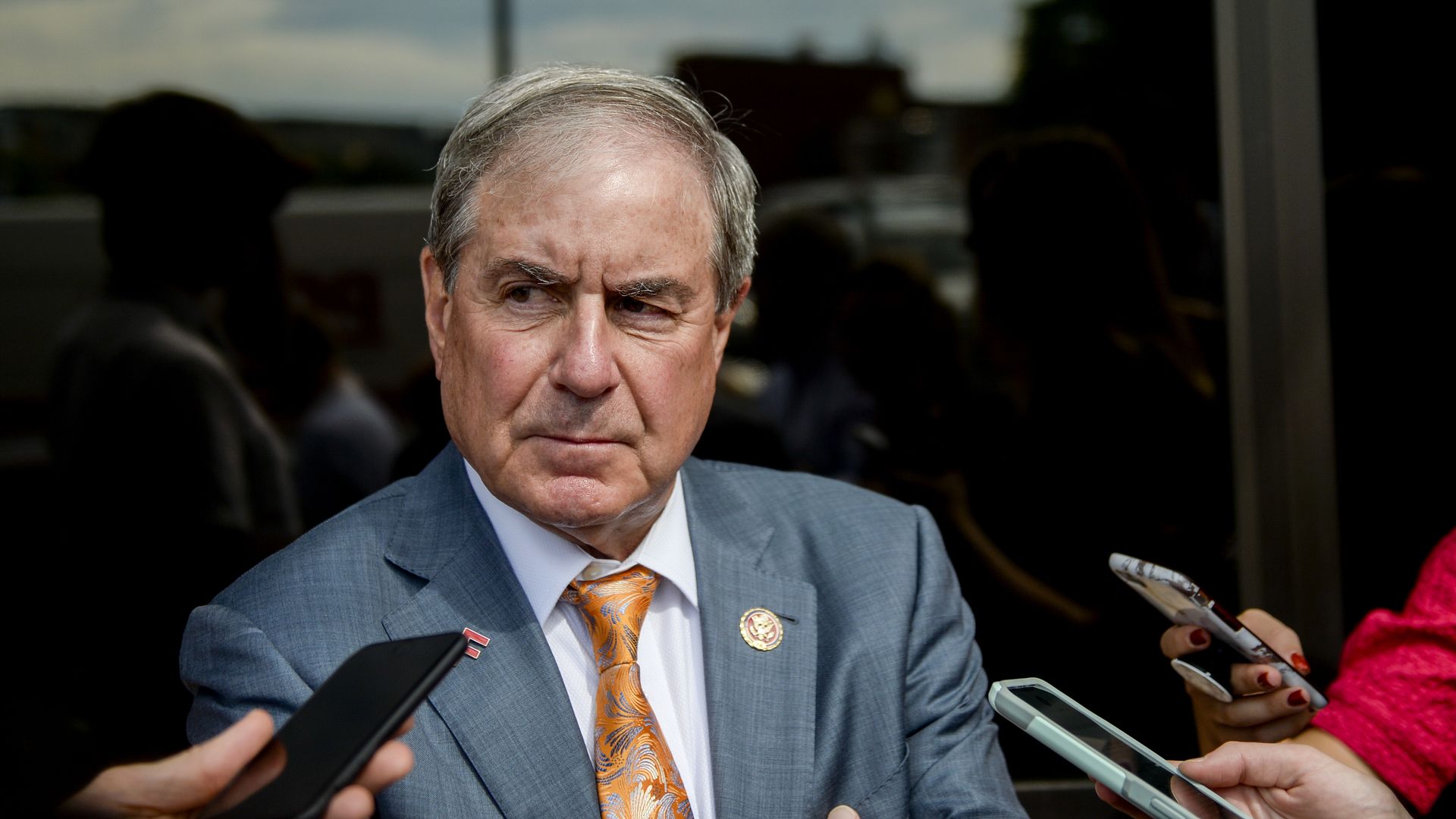 House Democrats accused the White House Office of Management and Budget (OMB) on Tuesday of engaging in a "pattern of abuse" by unlawfully freezing nearly $400 million in Ukraine aid, an allegation now at the heart of the impeachment inquiry, Politico reports.
Driving the news: A report released by the House Budget and Appropriations committees outlines a timeline of the aid being withheld, with the first official OMB action to halt the aid coming on the evening of July 25 — hours after President Trump's now-infamous phone call with Ukrainian President Volodymyr Zelensky.
The official freeze also came shortly after Ukrainian officials inquired about the aid, suggesting that they knew there was "some kind of issue," according to testimony from Pentagon official Laura Cooper.
The order was signed by career official Mark Sandy, but the process was later taken over by a political appointee — which Democrats argue is highly unusual.
Sandy testified behind closed doors in the impeachment inquiry, but his transcript has yet to be released. CNN reports that the OMB political appointee who took over the next month was Michael Duffey, who has defied a subpoena from House investigators.
Worth noting: The summary from the committees is only based on a partial production of documents from OMB.
What they're saying: House Appropriations Chair Nita Lowey and House Budget Chair John Yarmuth said "legislative proposals and reforms" are being considered to address OMB's control over congressionally approved foreign aid, per Politico.
An OMB spokesperson has denied wrongdoing, stating that the office "has and will continue to use its apportionment authority to ensure taxpayer dollars are properly spent consistent with the President's priorities and with the law."
What to watch: A federal judge Monday issued a preliminary injunction ordering OMB and the Pentagon to turn over some of the records related to the aid freeze to a journalism watchdog.
Approximately $35 million of the nearly $400 million in authorized Ukraine aid is still outstanding.
Go deeper:
Go deeper