Andrew Yang demands MSNBC apologize on-air over debate speaking time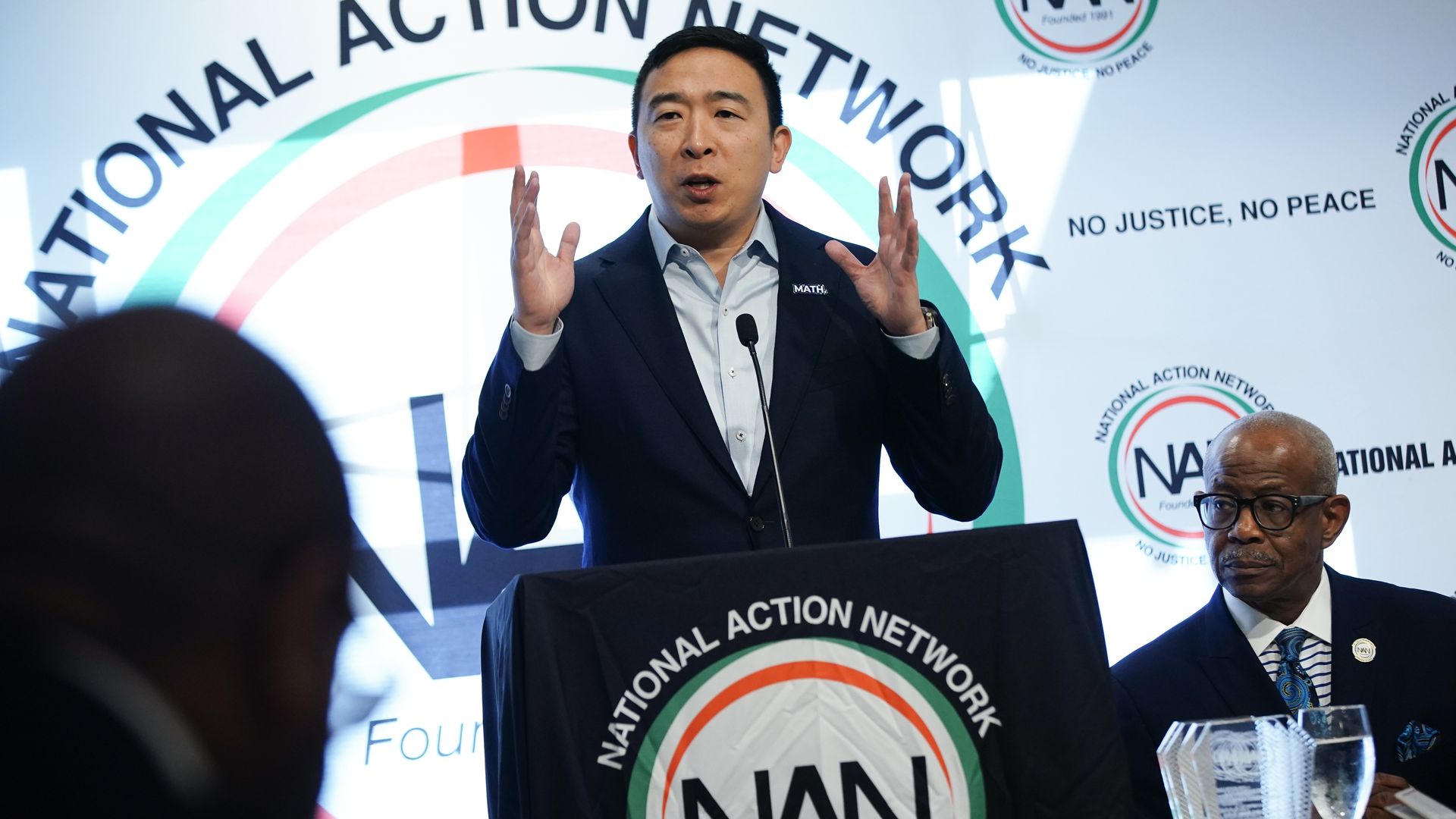 2020 candidate Andrew Yang tweeted Saturday he won't appear on MSNBC unless the network apologizes for omitting him from several graphics and giving him less speaking time than his presidential rivals at the latest Democratic debate.
By the numbers: Yang was the candidate who spoke the least during last Wednesday's Democratic debate in Atlanta. Per Hamilton Place Strategies data, he spoke 1,048 words.
In comparison, Sen. Elizabeth Warren, one of the Democratic frontrunners and the candidate who spoke the most at the debate, stated 2,622 words.
The other side: MSNBC has yet to comment on Yang, but a source told Axios that any mistakes made concerning the former tech executive and other candidates have been inadvertent, given the large pool of candidates in the race.
When a mistake has happened, it's been "addressed internally, corrected, and both private and public apologies have been given to the candidate," the source said.
The big picture: Last Sunday, MSNBC issued an on-air correction after Yang was left off a candidate graphic during "Up." The graphic was updated for subsequent broadcasts. The show also tweeted an apology and correction.
Last month, Yang tweeted that he was left out of a campaign fundraising graphic, but MSNBC PR said he hadn't released his numbers until after the graphic had aired.
Go deeper:
Editor's note: This article has been updated with new details, including comments from the source.
Go deeper