Trump worries ban on flavored vape products could boost illegal sales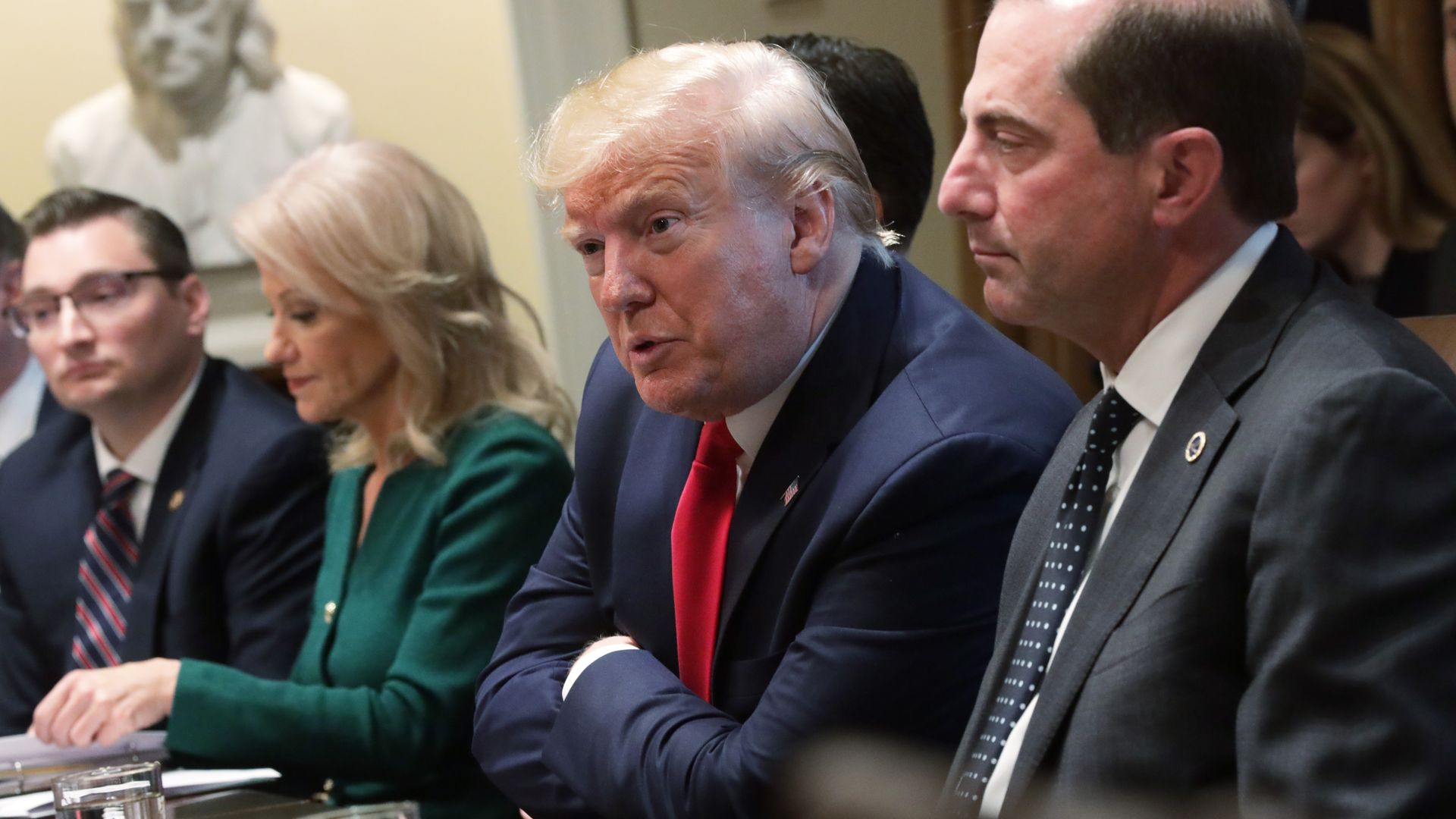 During a televised meeting at the White House on Friday with special interest groups from the health community, President Trump expressed concern as to whether flavored vaping products would "come here illegally" if his administration banned them.
Why it matters: The meeting comes two months after Trump announced intentions to propose a nationwide ban, which has since stalled. Several reports indicate that some conservative leaders rallied against the ban, arguing the president could lose votes in key states.
Trump compared the ban to 1920s prohibition: "If you don't give it to them, it's going to come here illegally. That's the one problem I can't seem to forget. You just have to look at the history of it. Now, instead of having a flavor that's at least safe, they're going to be having a flavor that's poison."
Meeting attendees who argued against the ban pointed to the more than 2,000 reported cases and 47 deaths due to the vaping illness, which have mostly been connected to black market products with THC, rather than nicotine products.
Still, studies show an overwhelming majority of teens are vaping flavored e-cigarettes.
What to watch: Trump re-established his interest in raising the minimum age for e-cigarette purchases to 21.
Go deeper:
Go deeper