House passes bill expressing support for Hong Kong protestors, rebuking China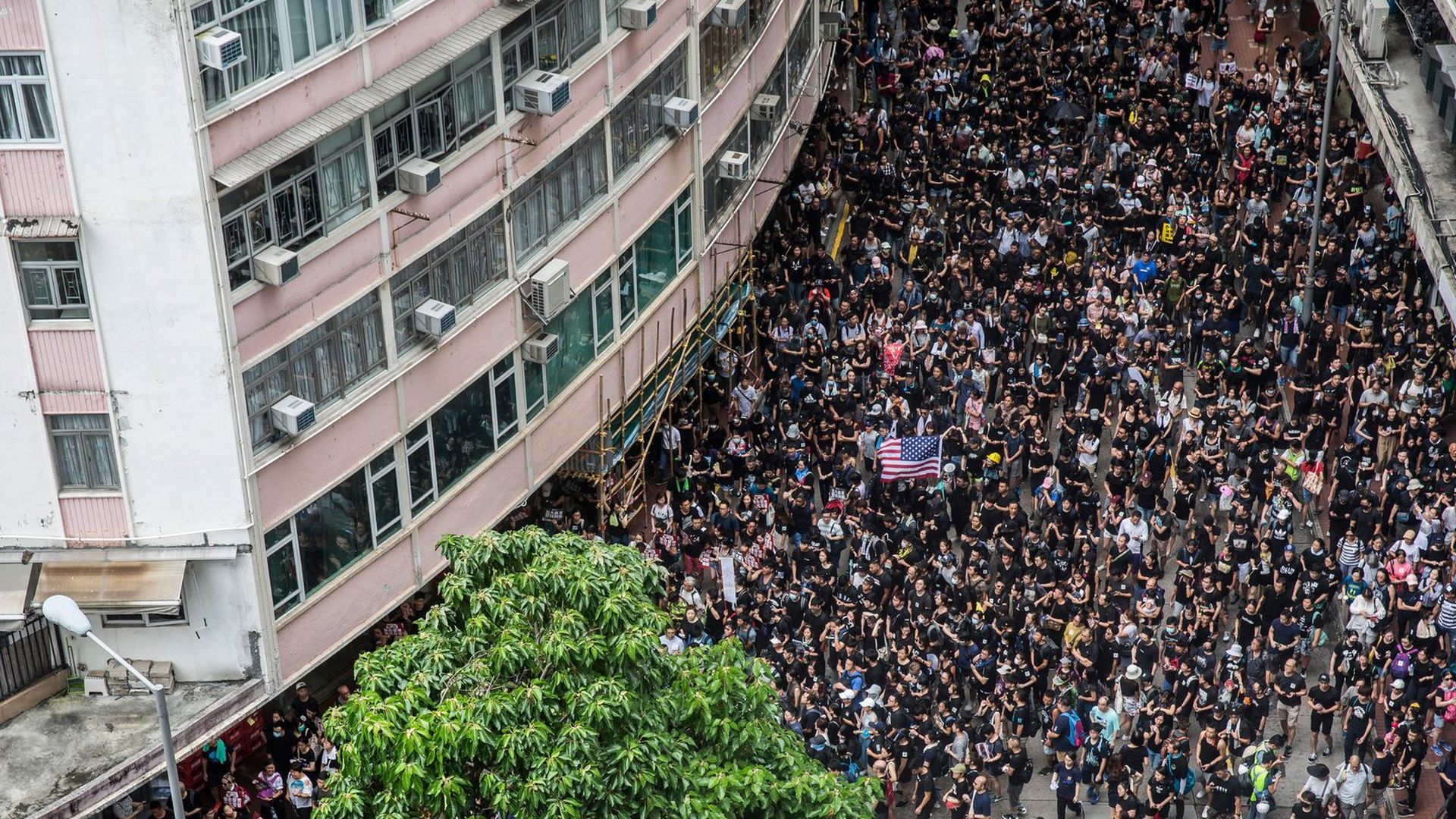 The House voted 417-1 on Wednesday evening in favor of the Senate's unanimously-passed Hong Kong Human Rights and Democracy Act, sending the bill to President Trump's desk. Rep. Thomas Massie (R-Ky.) was the sole "no" vote.
The big picture: The bill reaffirms the U.S.' commitment to supporting democracy and human rights in Hong Kong as it relates to city's autonomy. The legislation comes amid months of violent clashes between police and protestors in Hong Kong, and could set up a confrontation between the U.S. and China in the midst of Trump's high-stakes trade war. The White House has not yet commented on whether Trump intends to sign the bill.
The proposal would require annual reviews of Hong Kong's special status under U.S. law, during which officials would assess how much China has encroached on the city's autonomy.
Sen. Marco Rubio (R-Fla.), a sponsor of the Senate's version of the bill, argued in a floor speech Tuesday that "the United States has treated commerce and trade with Hong Kong differently than it has commercial and trade activity with the mainland of China."
"But what's happened over the last few years is the steady effort on the part of Chinese authorities to erode that autonomy and those freedoms," he said.
The other side: The Chinese Foreign Ministry said in a statement that China "will take strong opposing measures, and the US has to bear all the consequences," following the bill's passage in the Senate, Fox Business reports.
"We urge the U.S. to immediately take measures to prevent the case from becoming a law, immediately stop interfering with Hong Kong affairs and stop interfering in China's internal affairs," Chinese Foreign Ministry Spokesperson Geng Shuang added Wednesday.
Go deeper:
Go deeper