Senate unanimously passes bill reaffirming support for Hong Kong autonomy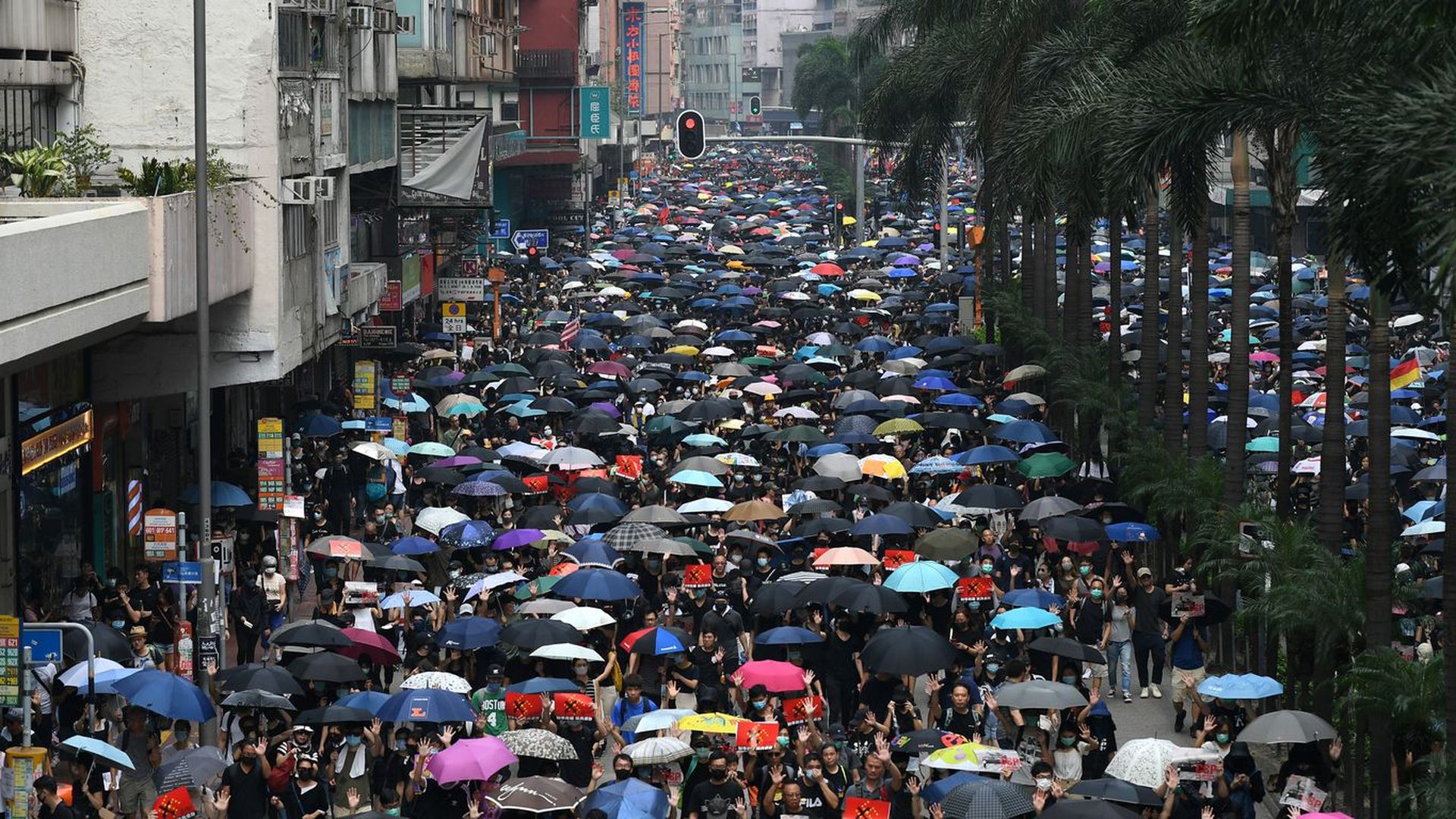 The Senate unanimously passed the Hong Kong Human Rights and Democracy Act on Tuesday to reaffirm American support for the city's autonomy.
The big picture: The bill asserts the U.S.' commitment to "democracy, human rights, and the rule of law" as it relates to Hong Kong's autonomy, according to bill sponsor Sen. Marco Rubio's description. The legislation comes amid months of violent clashes between police and protestors in Hong Kong.
Between the lines: The passage sends a clear message to China, with whom the U.S. has been caught up in a trade war since 2017. Tuesday's bill would require annual reviews of Hong Kong's special status under U.S. law, during which officials would assess how much China has breached the city's governance.
"The United States has treated commerce and trade with Hong Kong differently than it has commercial and trade activity with the mainland of China," Rubio said on the Senate floor.
"But what's happened over the last few years is the steady effort on the part of Chinese authorities to erode that autonomy and those freedoms," he added.
What to watch: The bill may now head to the House for consideration. However, the House has passed its own version of the measure that they could try to reconcile with the Senate. Only slight differences exist between the two.
Go deeper:
Go deeper