Holmes: Trump-Sondland call was likely monitored by Russians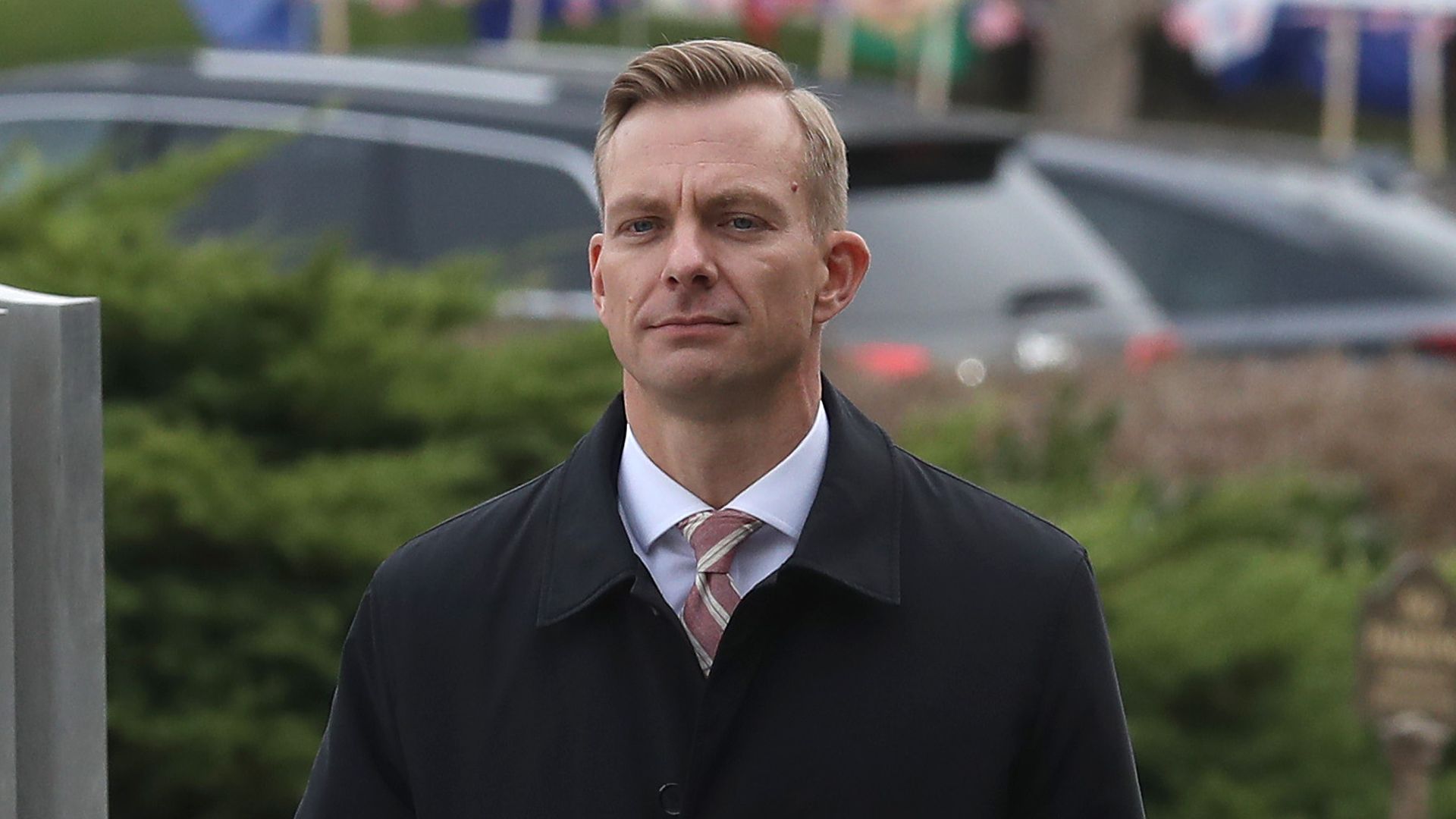 A transcript of State Department official David Holmes' impeachment testimony published Monday reveals that he assumes calls made from Ukraine are usually monitored by Russians — including one between U.S. ambassador to the EU Gordon Sondland and President Trump on July 26.
What they're saying: Holmes, who works at the U.S. Embassy in Ukraine, said in closed-door testimony that Sondland phoned Trump the day after the president's now-famous call with Ukraine President Volodymyr Zelensky. Holmes said Sondland used his mobile phone for the call, which was "surprising" because "generally, phone calls with the president are very sensitive and handled accordingly."
When asked if making a cell phone call from Ukraine risked the call being overheard by Russians, Holmes responded:
"I believe at least two of the three, if not all three of the mobile networks are owned by Russian companies, or have significant stakes in those. We generally assume that mobile communications in Ukraine are being monitored."
Why it matters: In his testimony, Holmes said Trump had asked Sondland on the phone call if Ukraine was going to "do the investigation," and that Sondland responded, "He's gonna do it."
"I heard Ambassador Sondland greet the President and explain that he was calling from Kyiv. I heard President Trump then clarify that Ambassador Sondland was in Ukraine. Ambassador Sondland replied, Yes, he was in Ukraine, and went on to state that President Zelensky, quote, unquote, loves your ass," Holmes testified.
"I then heard President Trump ask, quote, "So he's going to do the investigation?" unquote. Ambassador Sondland replied that, "He's going to do it, " adding that President Zelensky will, quote, 'Do anything you ask him to,'" Holmes added.
What's next: Holmes is due to publicly testify on Thursday.
Go deeper:
Go deeper