Chick-fil-A's charity will no longer donate to anti-LGBTQ organizations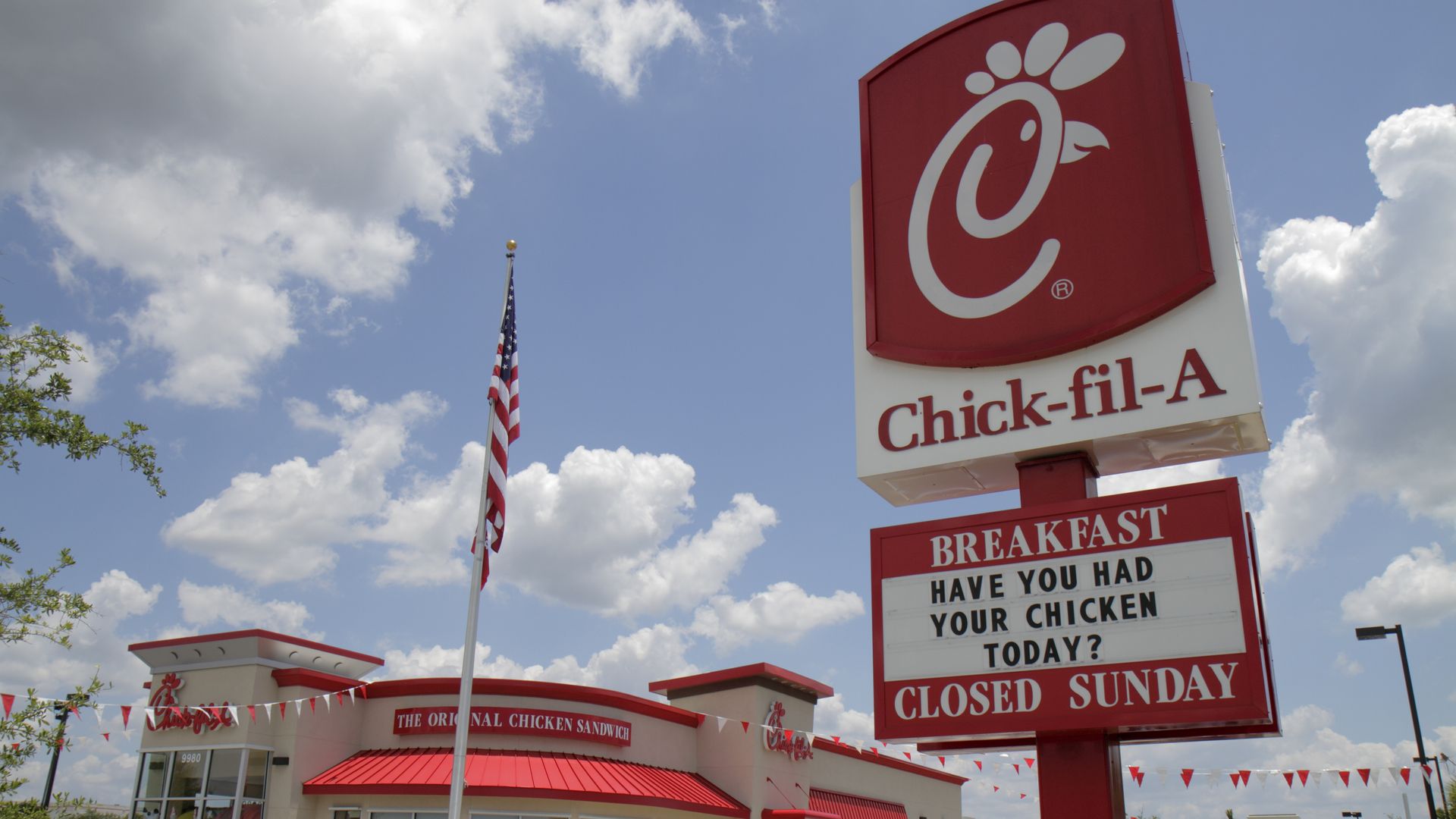 Chick-fil-A announced on Monday that the company's charitable foundation will no longer be donating to two organizations with a history of anti-LGBTQ behavior.
The big picture: Chick-fil-A, which has received pushback for years over its founder's Christian conservatism and views on same-sex marriage, said in 2012 that it would no longer donate to anti-LGBTQ charities through its foundation. However, records show that the fast-food chain continued to donate to both the Salvation Army and the Fellowship of Christian Athletes (FCA), which have been accused of anti-LGBTQ discrimination.
FCA received $1.65 million from the Chick-fil-A Foundation in 2018, while the Salvation Army received $115,000.
What to watch: Chick-fil-A says that going forward it will exclusively focus on organizations that support education, homelessness and hunger, CNN reports. A spokesperson confirmed to Business Insider that the Salvation Army and the FCA will not be on the list of charities.
Go deeper:
Go deeper