Chinese army troops clear streets that protestors clogged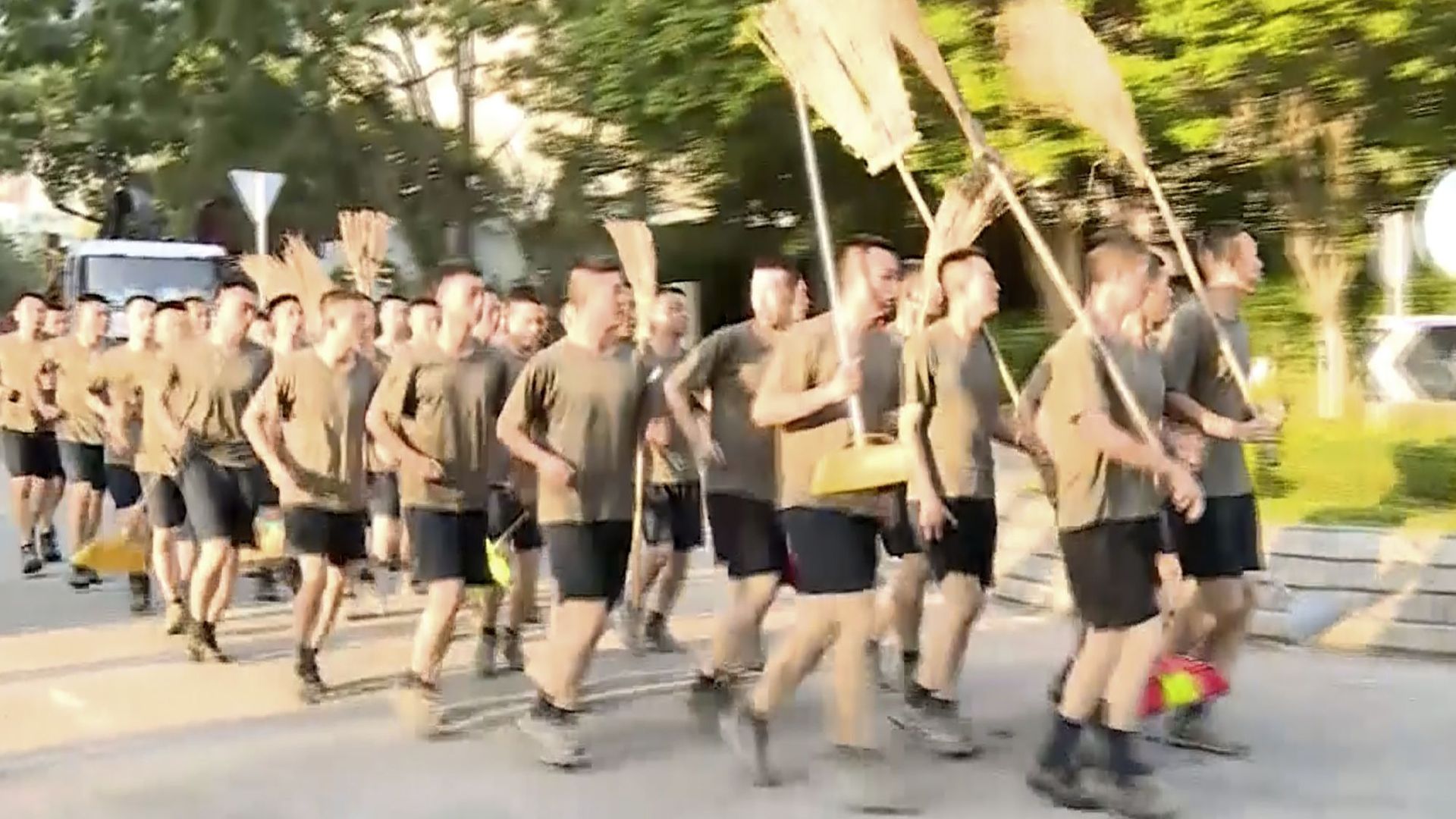 In Hong Kong on Saturday, the scene above is an eerie reminder that mainland Chinese troops are looming nearby, ready to crush dissent or even take control.
Driving the news: Chinese army troops stationed in the semiautonomous territory emerged from nearby barracks to clear streets that protesters clogged with debris to slow down police, AP reports.
Dozens of People's Liberation Army soldiers, dressed in black shorts and olive drab T-shirts, helped street cleaners pick up paving stones, rocks and other obstacles that had stopped traffic.
Why it matters: The soldiers, jogging in formation, carrying brooms and singing in cadence, were a rare sight on the streets of the city.
China maintains a garrison of about 10,000 soldiers, but they can't operationally deploy without a request from the Hong Kong government.
The bottom line: Today, they're picking up bricks. Tomorrow, it could be people.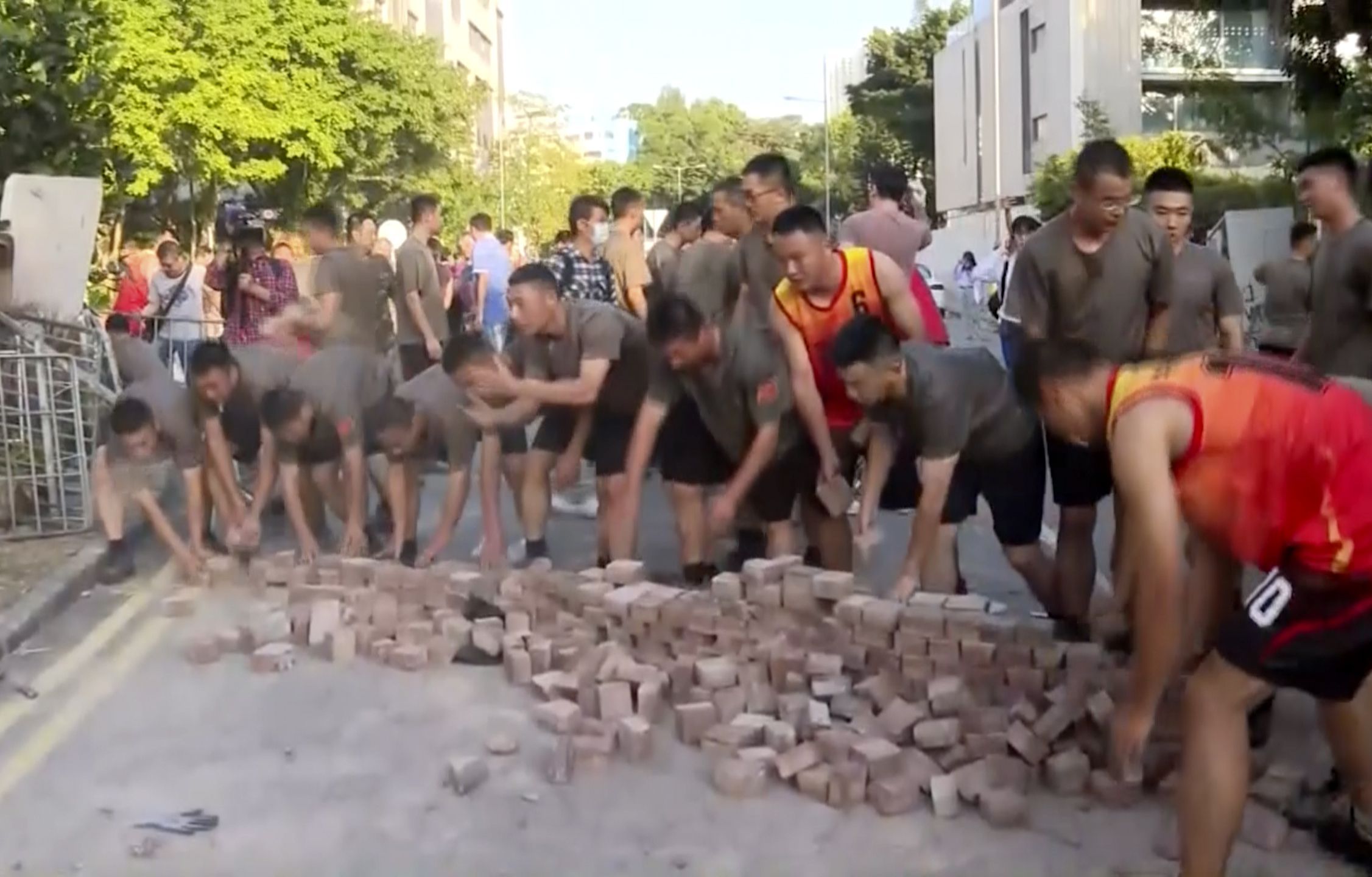 Go deeper:
Go deeper