Inside the room for the first day of Trump impeachment hearings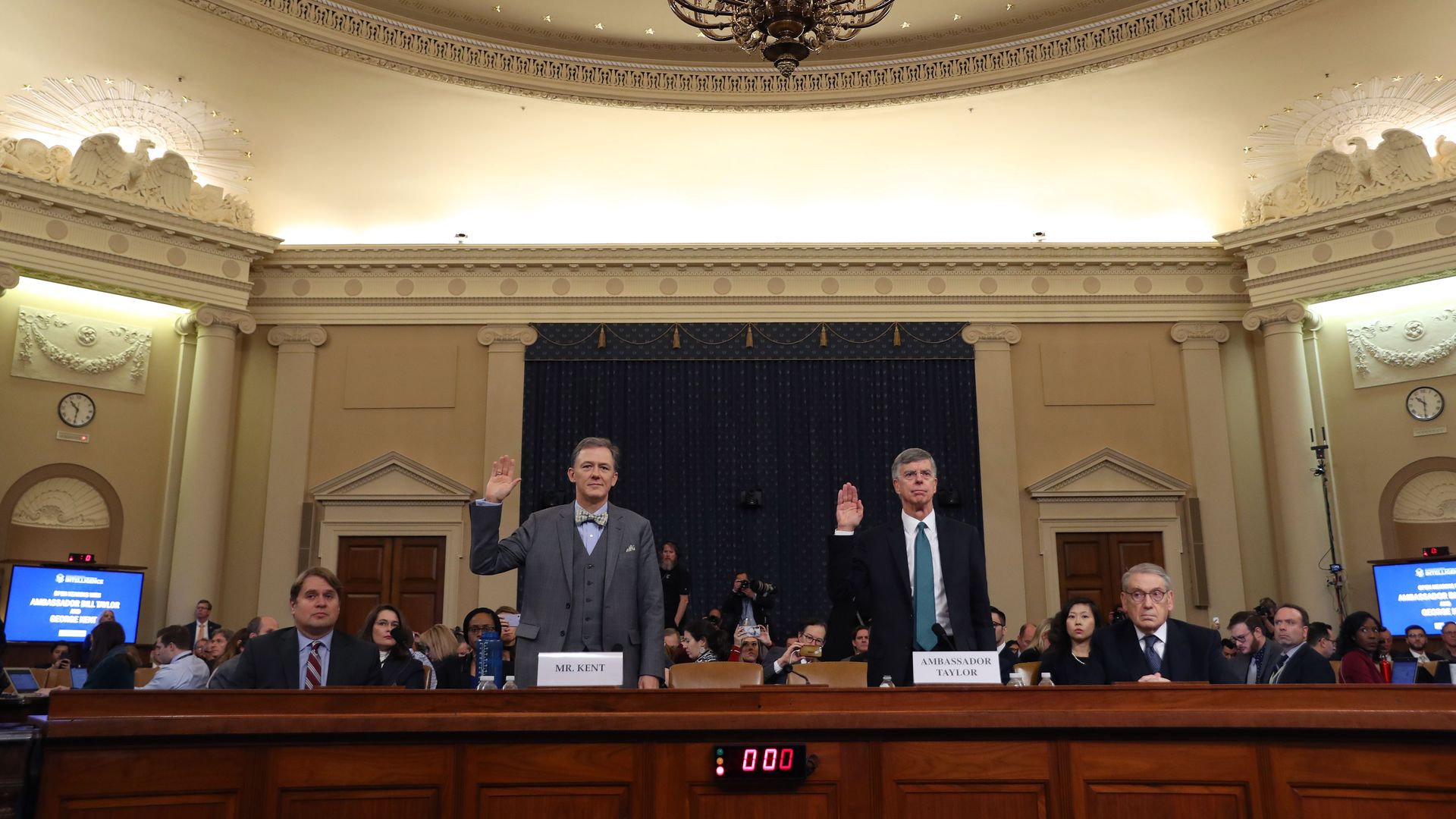 Several of the seats reserved for members of Congress who aren't on the Intelligence Committee were vacant — and more Republicans than Democrats sat in the Ways and Means hearing room that hosted yesterday's impeachment hearing.
The big picture: C-SPAN's cameras only captured the main action, failing to capture the scope of the room and how those in the audience reacted during the marathon hearing.
Four TV screens were used to display a map of Ukraine, text messages shared between the witnesses, and excerpts of President Trump's phone call.
The hearing got off to a slow start, with roughly an hour and a half of opening statements. Even the members appeared to lose energy.
Republicans and Democrats frequently made visible and audible expressions. There were groans when Chairman Adam Schiff interrupted Republican questioning to tell the diplomats that they didn't have to answer certain questions.
A bunch of people in the audience dozed off during the hearing's second half.
Watch:
Read:
Go deeper:
Go deeper