Impeachment hearings: House Democrats announce next witnesses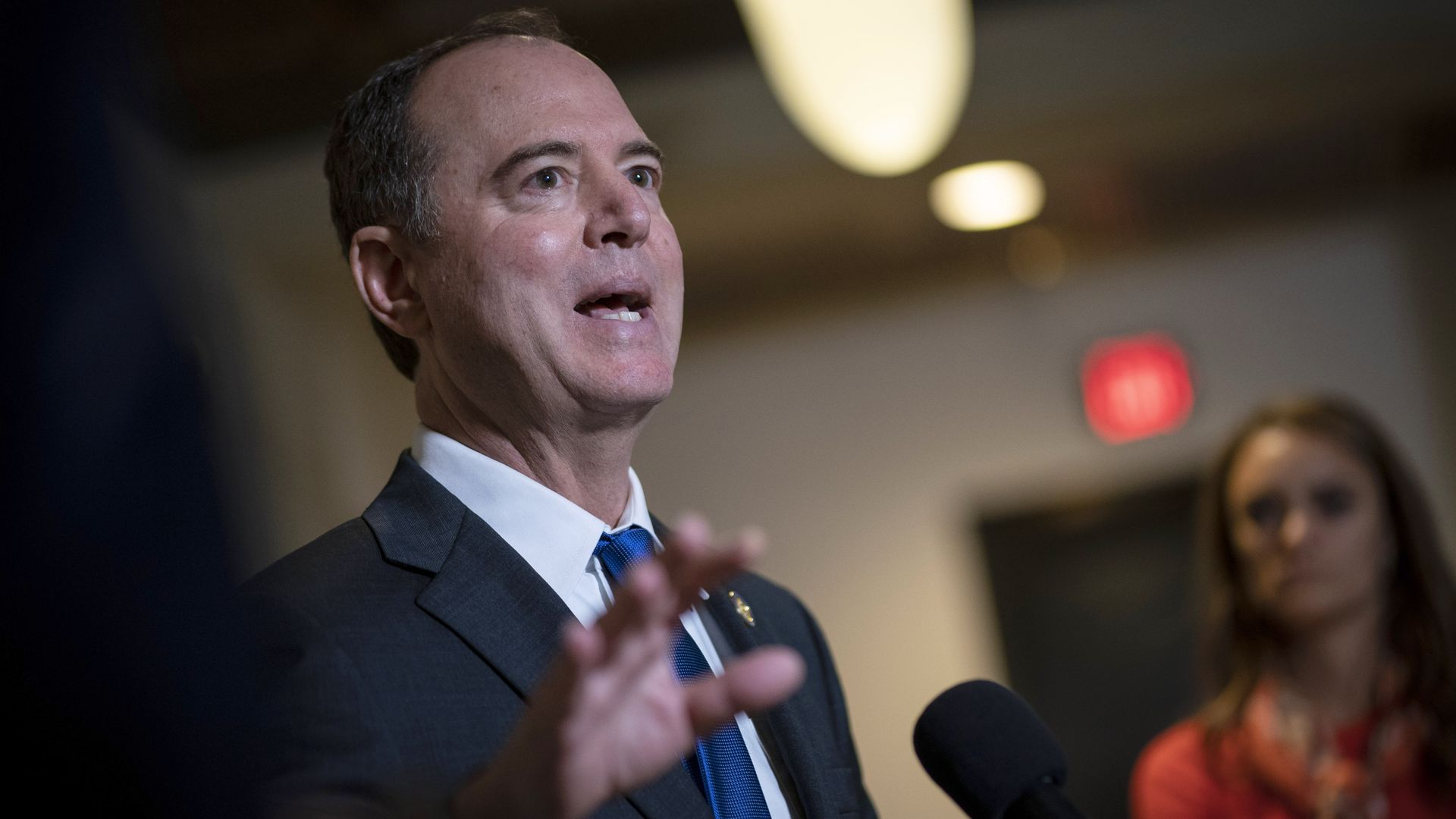 The House Intelligence Committee has scheduled eight witnesses for public hearings next week as part of the impeachment inquiry into President Trump, Rep. Adam Schiff (D-Calif.) announced in a news release Tuesday.
The latest: Lt. Col. Alexander Vindman, the National Security Council's top Ukraine expert, and Gordon Sondland, U.S. ambassador to the EU, are among those scheduled to appear.
Three witnesses requested by the committee's Republican minority are slated to testify: Kurt Volker, the former special envoy to Ukraine; White House aide Tim Morrison; and State Department official David Hale.
The schedule
Tuesday, Nov. 19:
Scheduled for morning hearing:

Jennifer Williams, an aide to Vice President Mike Pence.
Vindman, who serves as the director for European Affairs at the National Security Council.

Scheduled for afternoon hearing:

Volker.
Morrison, a White House aide with the National Security Council focusing on Europe and Russia policy.
Wednesday, Nov. 20:
Scheduled for morning hearing:
Scheduled for afternoon hearing:

Laura Cooper, the deputy assistant secretary of defense for Russian, Ukrainian, and Eurasian Affairs.
David Hale, the undersecretary of state for Political Affairs.
Thursday, Nov. 21:
Scheduled for morning hearing:

Fiona Hill, former National Security Council senior director for Europe and Russia.
Of note: Schiff states in the news release that the Democratic majority had accepted all of their Republican counterparts' "requests that are within the scope of the impeachment inquiry."
Between the lines: The announcement is the clearest sign that the public phase of impeachment will be completed next week, per Axios' Alayna Treene.
Go deeper: Impeachment during a not normal presidency
Go deeper