Biden attacks Warren's approach to politics as elitist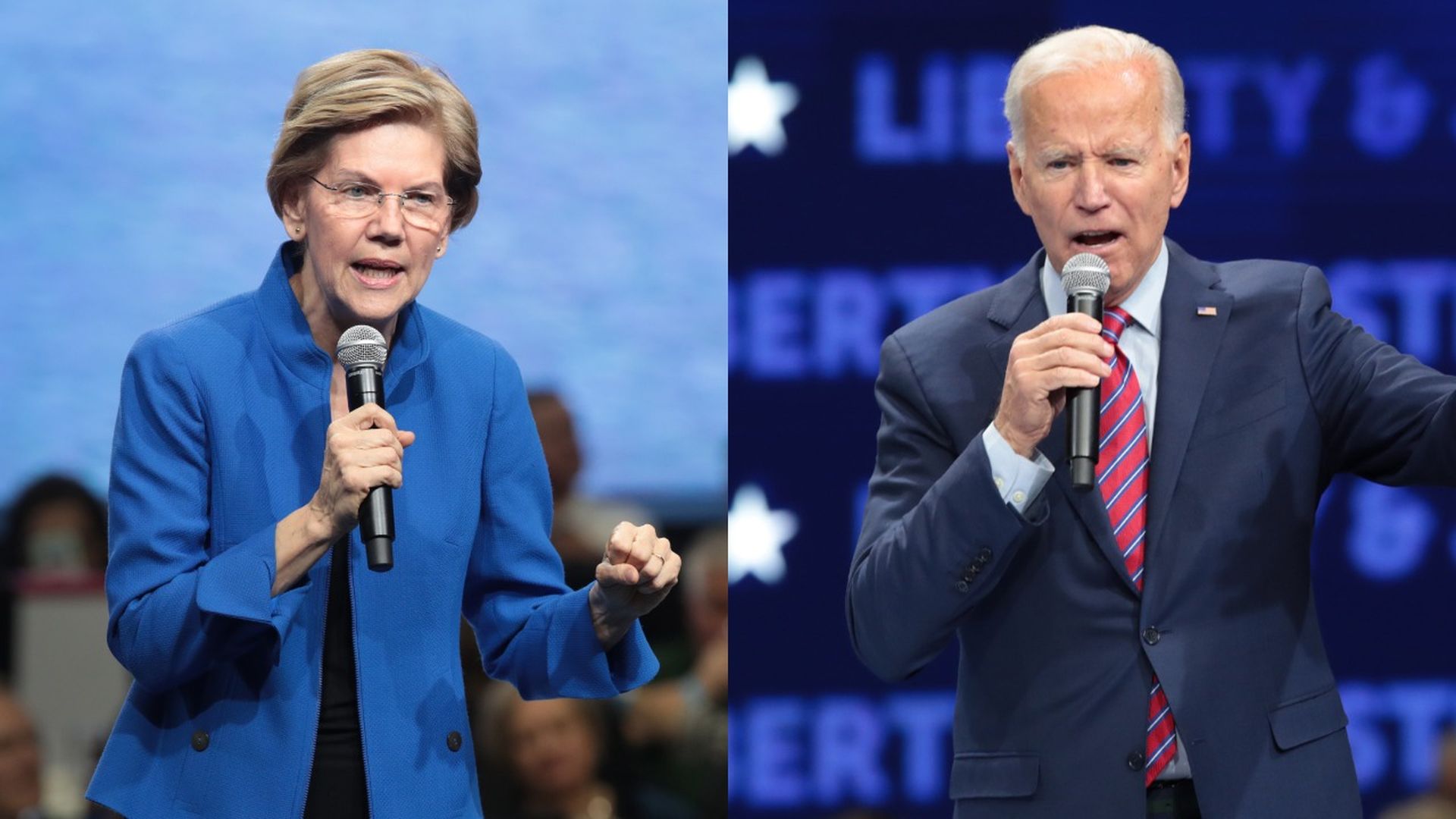 Pushing back against Sen. Elizabeth Warren's claims that he is "running in the wrong presidential primary," former Vice President Joe Biden wrote in a Medium post on Tuesday that Warren's approach to politics is elitist and condescending.
"I have fought for the Democratic party my whole career. I know what we stand for, who we stand with and what we believe. And it's not just policies or issues. It's in my bones. That's not something everyone in this primary can say,"
— Joe Biden
Though Biden did not name Warren explicitly, the former VP has aimed more criticism at the Massachusetts Senator as recent polling has shown the presidential candidates in a tight race. Biden spoke of an "elitism that working and middle class people do not share: 'We know best; you know nothing'. 'If you were only as smart as I am you would agree with me.'"
The big picture: Warren and Biden have recently highlighted a stark divide within the Democratic party. Warren's policies are largely regarded as some of the most progressive in the field, while Biden is mostly viewed as a moderate.
Biden argued in his post that the differences between the two 2020 candidates shouldn't be grounds of attacking his party identity.
"These kinds of attacks are a serious problem. They reflect an angry unyielding viewpoint that has crept into our politics ... It's condescending to the millions of Democrats who have a different view," Biden wrote.
But, but, but: Biden argued he's the more radical of the two, stating in his post: "I believe I have proposed the most progressive, transformational ideas in this campaign — and I can get them done."
Go deeper:
Go deeper