Steyer staffer accused of stealing Harris voter file data resigns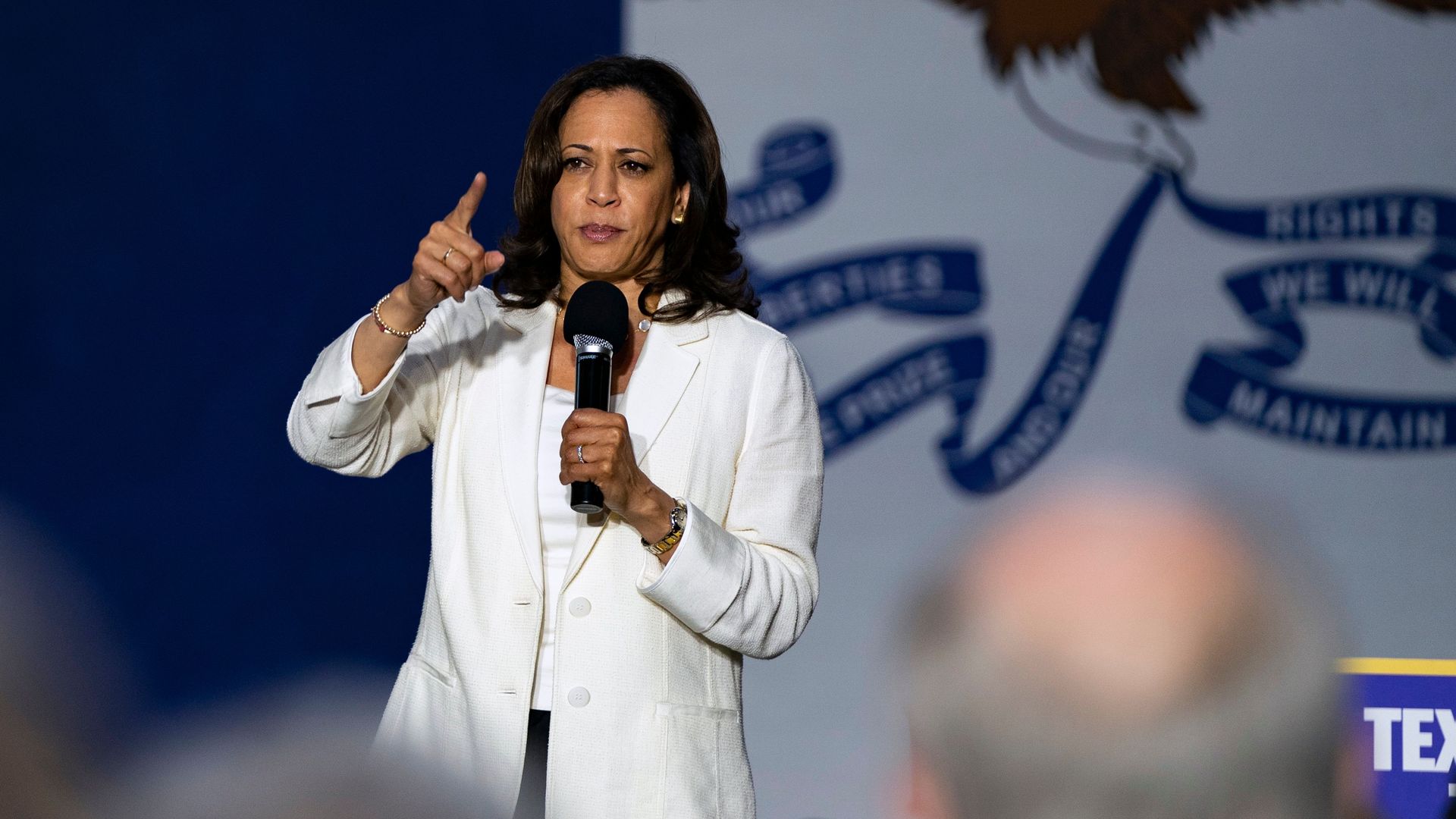 A South Carolina aide for 2020 candidate Tom Steyer's campaign resigned after an internal investigation into allegations that he stole volunteer data from the campaign of Democratic presidential rival Kamala Harris, Steyer's campaign confirmed in a statement late Monday.
Why it matters: South Carolina is a key state, as it holds the first primary in the South. Charleston's Post and Courier first reported Steyer's campaign put its deputy S.C. state director Dwane Sims on administrative leave so it could investigate allegations that he stole the data of thousands of contacts "using an account from when he worked with the S.C. Democratic Party." The South Carolina Democratic Party told Axios it had disabled his account.
Our organizers and volunteers work incredibly hard. ... It's unfortunate anyone would try to steal that work from our team."
—
Tweet
by Harris' spokesperson Ian Sams
The big picture: A Democratic National Committee spokesperson told the Post and Courier it permanently banned Sims from the voter file "and all Democratic Party systems." South Carolina Democratic Party chairman Trav Robertson said in a statement to Axios that Sims was "off-boarded at the end of September, and as we learned on Friday, maintained a separate user account, which is in clear violation of the VoteBuilder protocol."
"All data downloaded by this individual was destroyed and was not provided to any third parties," Robertson said. "This user account did not have access to data from any other presidential campaign."
What they're saying: Steyer 2020 campaign manager Heather Hargreaves said in an emailed statement that the incident arose when the South Carolina Democratic Party "turned off voter file access to the Steyer campaign for a short period of time."
Sims "had access to other presidential campaign data" after it was reinstated, but he called the South Carolina Democratic Party to alert them within minutes of realizing and "the access was turned off by the party authorities," she said.
"When we first learned about the matter, we conducted an internal investigation and wiped Mr. Sims' computer to make sure the data was completely deleted and that there was no access to other campaign data."
Hargreaves apologized to Democratic officials, Harris and her team. Steyer tweeted he was "deeply disappointed" about the incident and had reached out to Harris. But Steyer's South Carolina spokesperson Tiffiany Vaughn Jones said it was "a mistake" and that state Democrats' made a "purely false" account because Sims "left to work for Steyer's campaign," according to AP.
Go deeper: Kamala Harris goes "all-in on Iowa," lays off New Hampshire staff
Editor's note: This article has been updated with new details throughout.
Go deeper