Indicted Giuliani associate now willing to comply with impeachment inquiry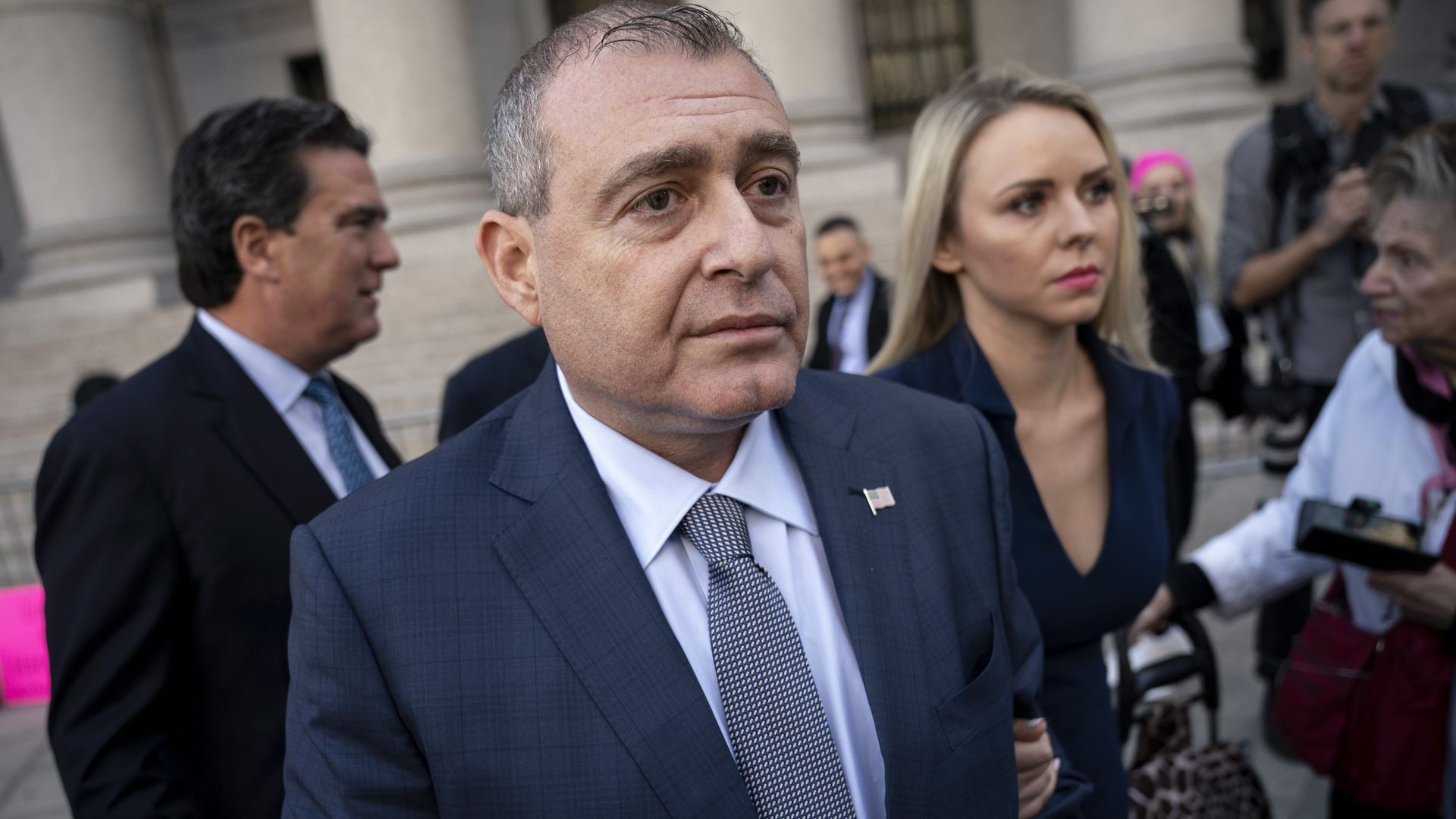 Lev Parnas, one of Rudy Giuliani's foreign-born associates who were indicted on campaign finance charges last month, is now willing to cooperate in the House's impeachment inquiry, his lawyer told Reuters on Monday.
Why it matters: Parnas and another associate, Igor Fruman, helped connect Giuliani with Ukrainian officials as part of a campaign to push Ukraine to investigate President Trump's political opponents, including Joe Biden. Parnas' and Fruman's previous lawyer, John Dowd, told House investigators that they would not comply with the committee's document requests because they were "overly broad and unduly burdensome."
What they're saying: Parnas' new lawyer, Joseph Bondy, said: "We are willing to comply with the subpoena to the extent that it does not violate any appropriate privilege that Mr. Parnas may properly invoke."
Bondy also added in a statement to the New York Times: "Mr. Parnas was very upset by President Trump's plainly false statement that he did not know him." Trump told reporters last month that he did not know either Parnas or Fruman, despite being pictured with both of them.
The big picture: As part of the pressure campaign, Parnas, Fruman and Giuliani allegedly sought to have U.S. Ambassador to Ukraine Marie Yovanovitch ousted from her position because she was hindering their push for investigations into Biden and his son.
In a transcript of Yovanovitch's interview with House investigators released on Monday, the former ambassador alleged that the men wanted her removed because they were seeking additional business dealings in Ukraine.
A defense attorney for Parnas argued in court last month that because he employed Giuliani as his lawyer at the same time that Giuliani was working for President Trump, the White House could potentially invoke executive privilege over some of the evidence gathered by prosecutors.
Go deeper: House Intel releases transcript of interview with ousted Ukraine ambassador
Go deeper