Whistleblower offers House Republicans chance to ask written questions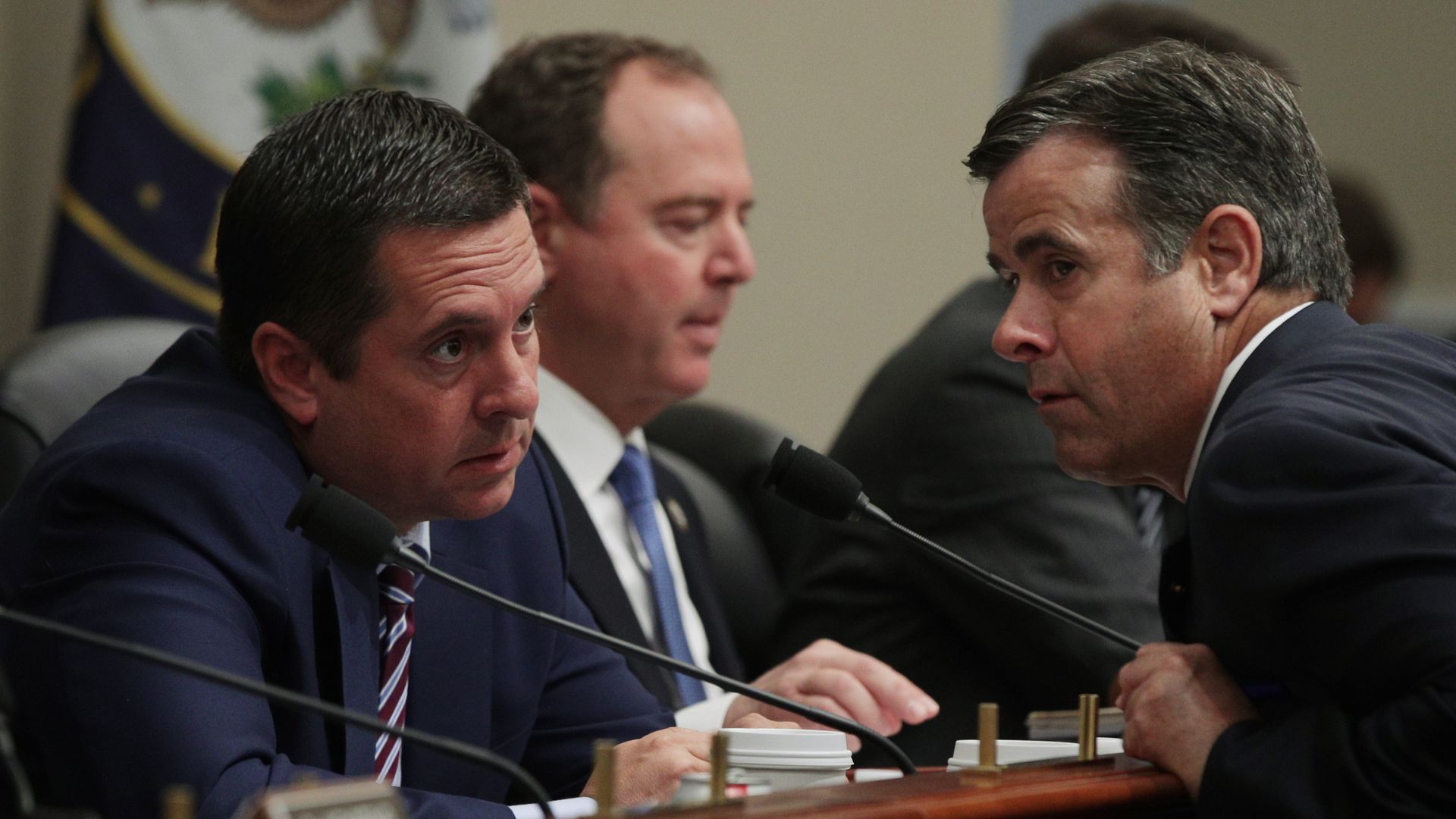 The intelligence community whistleblower whose allegations about President Trump's interactions with Ukraine set off the impeachment inquiry has offered to answer written questions from Republicans on the House Intelligence Committee under oath, their attorney Mark Zaid told CBS News.
Why it matters: House Intelligence Chairman Adam Schiff (D-Calif.) initially wanted the whistleblower to testify, but has since suggested that it may not be necessary because other witnesses in the investigation have corroborated the Ukraine allegations — setting off frustration among House Republicans. Schiff has also warned that Republicans on the committee may take steps to try to unmask the whistleblower's identity, which President Trump has repeatedly called for.
The big picture: Republicans have long complained that the impeachment process is unfair and that they don't have equal rights to question witnesses. The offer from the whistleblower would provide a direct channel of communications with Republicans on the committee — circumventing Schiff, whom Trump defenders have sought to paint as a partisan operative conducting an unfair investigation in secret.
It's unclear whether House Intelligence Republicans have accepted the offer. House Minority Leader Kevin McCarthy (R-Calif.) said on CBS' "Face the Nation" that he wasn't aware of communications between Zaid and House Intel ranking member Devin Nunes (R-Calif.).
Go deeper: Read the original whistleblower complaint
Go deeper