Top House Democrat: "Political considerations" won't guide Trump impeachment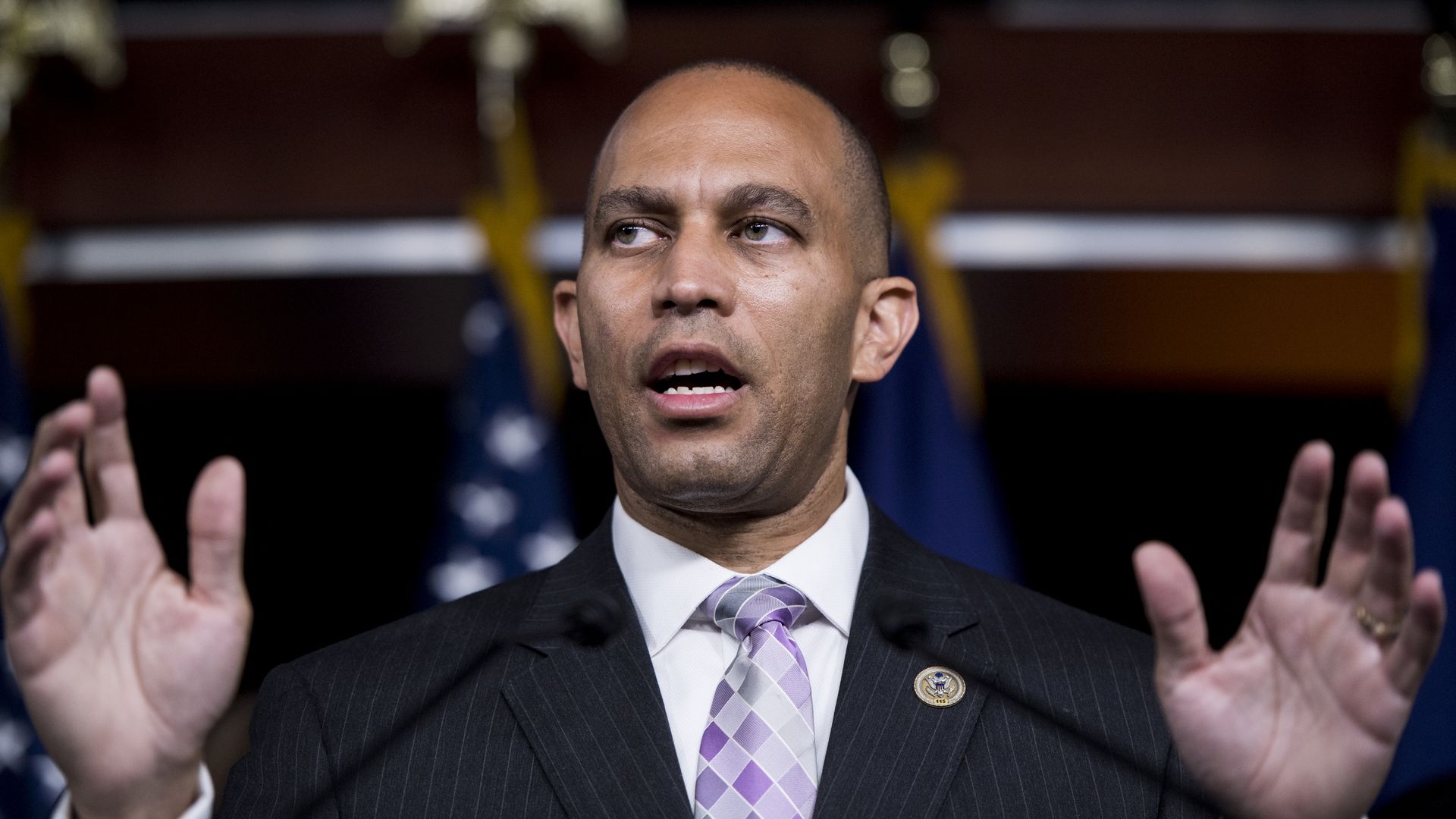 In an interview with Mike Allen for "Axios on HBO," Democratic Caucus Chair Rep. Hakeem Jeffries (D-N.Y.) said no House Democrats have told him that they will make impeachment decisions "based on political considerations."
The big picture: President Trump and his allies have argued that impeachment is a political ploy by Democrats to win back the office in 2020. Democrats have pushed back, arguing the impeachment inquiry against the president is a matter of accountability.
What they're saying:
"There hasn't been a single member who said to me directly or indirectly that they're gonna make a decision as it relates to the abuse of power and this moment of presidential accountability based on political considerations."
— Jeffries told "Axios on HBO"
Jeffries added that "there's not a single member who has expressed anxiety" about the potential political fallout from impeachment.
He argued that the overwhelming vote by Democrats Thursday to formally launch the inquiry against Trump proves as much, with even members from tough districts doing "what they felt was the right thing based on the serious wrongdoing engaged in by the president."
Only 2 Democrats voted against launching the inquiry.
Go deeper:
Go deeper