Giuliani will not comply with subpoena deadline in Ukraine investigation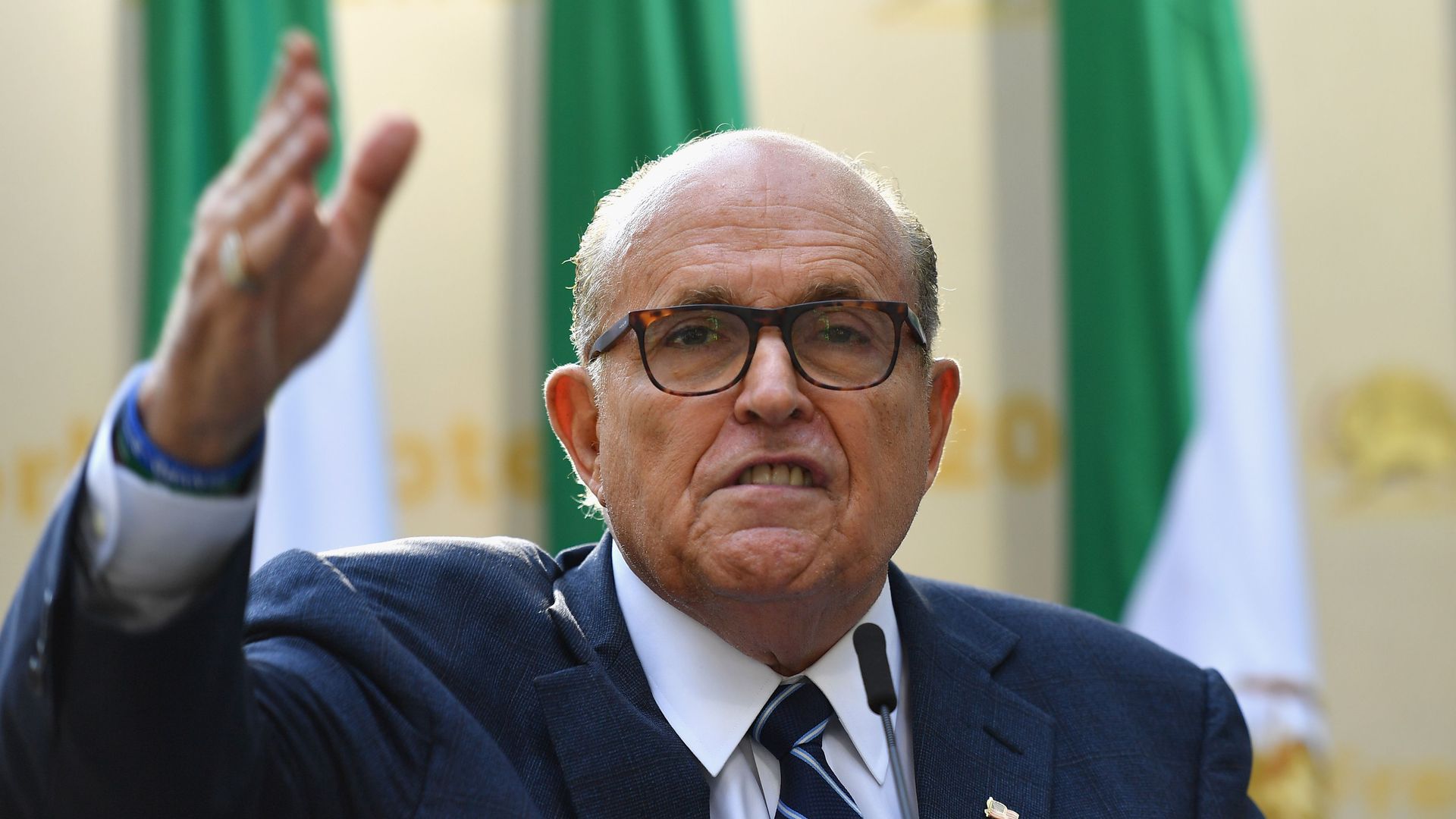 President Trump's personal attorney Rudy Giuliani told ABC News Tuesday that he will not comply with a subpoena from the House committees investigating Ukraine.
Context: The subpoena asked for documents related to allegations that Giuliani and members of the Trump administration, including the president himself, led a campaign to pressure the Ukrainian government to investigate Joe Biden. Giuliani told ABC that "if they enforce [the subpoena], then we will see what happens," and that he is no longer retaining the services of an attorney who he hired at the beginning of this month.
That attorney, Jon Sale, wrote in a letter to the House committees that Giuliani will not cooperate because their impeachment inquiry appears to be "unconstitutional, baseless, and illegitimate" — echoing the same argument pushed by the White House.
Sale adds: "In addition, the subpoena is overbroad, unduly burdensome, and seeks documents beyond the scope of legitimate inquiry. Moreover, documents sought in the subpoena are protected by attorney-client, attorney work-product, and executive privilege."
The big picture: Giuliani is reportedly under criminal investigation in New York, where prosecutors are scrutinizing whether he violated foreign lobbying laws while pushing Trump to fire former U.S. Ambassador to Ukraine Marie Yovanovitch, per the New York Times.
Investigators are also looking more broadly into Giuliani's business dealings in Ukraine and have reportedly inspected his bank records, the Wall Street Journal reports. Giuliani denies any wrongdoing and told the Journal Monday, "They can look at my Ukraine business all they want."
Two of Giuliani's foreign-born business associates, who are also being probed for their role in pressuring Ukraine to investigate Biden and lobbying Trump to oust Yovanovitch, were indicted last week for allegedly funneling foreign money into Republican campaigns. The two men, Lev Parnas and Igor Fruman, have also been subpoenaed by House investigators.
Giuliani told Reuters on Monday that he was paid $500,000 in consultancy work for a firm co-founded by Parnas, but added, "I know beyond any doubt the source of the money is not any questionable source. The money did not come from foreigners. I can rule that out 100%."
Go deeper: The coming appearances in House Democrats' impeachment probe
Go deeper