Lebron James spins up another PR nightmare for the NBA's China controversy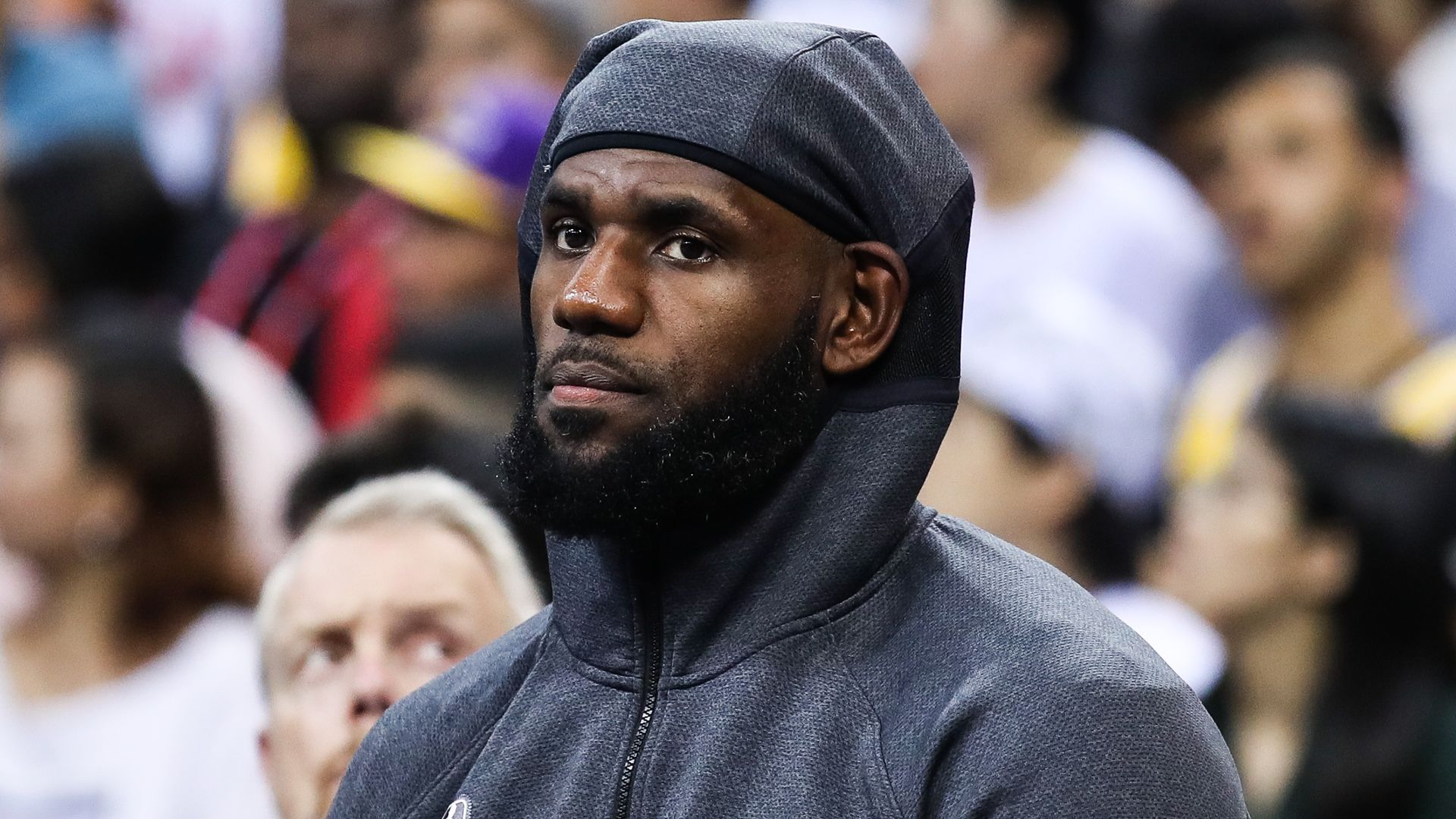 In his first comments since the Lakers returned from playing 2 exhibition games in China, LeBron James added another chapter to the NBA's ongoing saga — and created a PR nightmare.
Driving the news: James told reporters at Staples Center that Rockets GM Daryl Morey was "misinformed or not really educated" when he sent the pro-Hong Kong tweet heard 'round the world.
"So many people could have been harmed, not only financially but physically, emotionally, spiritually," he added.
"Just be careful what we tweet, what we say and what we do. Yes, we have freedom of speech but there can be a lot of negatives that come with that as well."
The clarification: After seeing the backlash his comments caused, James issued a clarification, saying that the "misinformed" remarks were about Morey not understanding the consequences of his tweet, not the tweet's substance:
"Let me clear up the confusion. I do not believe there was any consideration for the consequences and ramifications of the tweet. I'm not discussing the substance. Others can talk about that."
"My team and this league just went through a difficult week. I think people need to understand what a tweet or statement can do to others. And I believe nobody stopped and considered what would happen. Could have waited a week to send it."
The big picture: Pro-democracy protesters in Hong Kong believe the high degree of autonomy they've enjoyed since the former British colony was handed back to China in 1997 is under threat from the Chinese government.
Morey quickly deleted the tweet, but the fallout left him scrambling to explain that his views are his own and not related to the Rockets or the NBA as a whole.
James called a players-only meeting with the Nets and Lakers last week to discuss concerns over handling questions about China, per The Athletic.
The bottom line, per SB Nation's Tom Ziller: "This episode doesn't diminish LeBron's social advocacy on domestic issues. He's made real, positive change for kids in Akron and beyond."
"But this is something that will stick with LeBron and change the way a certain segment of people who have championed him see him."
Go deeper:
Go deeper