Amy Klobuchar's campaign says it raised $4.8 million in Q3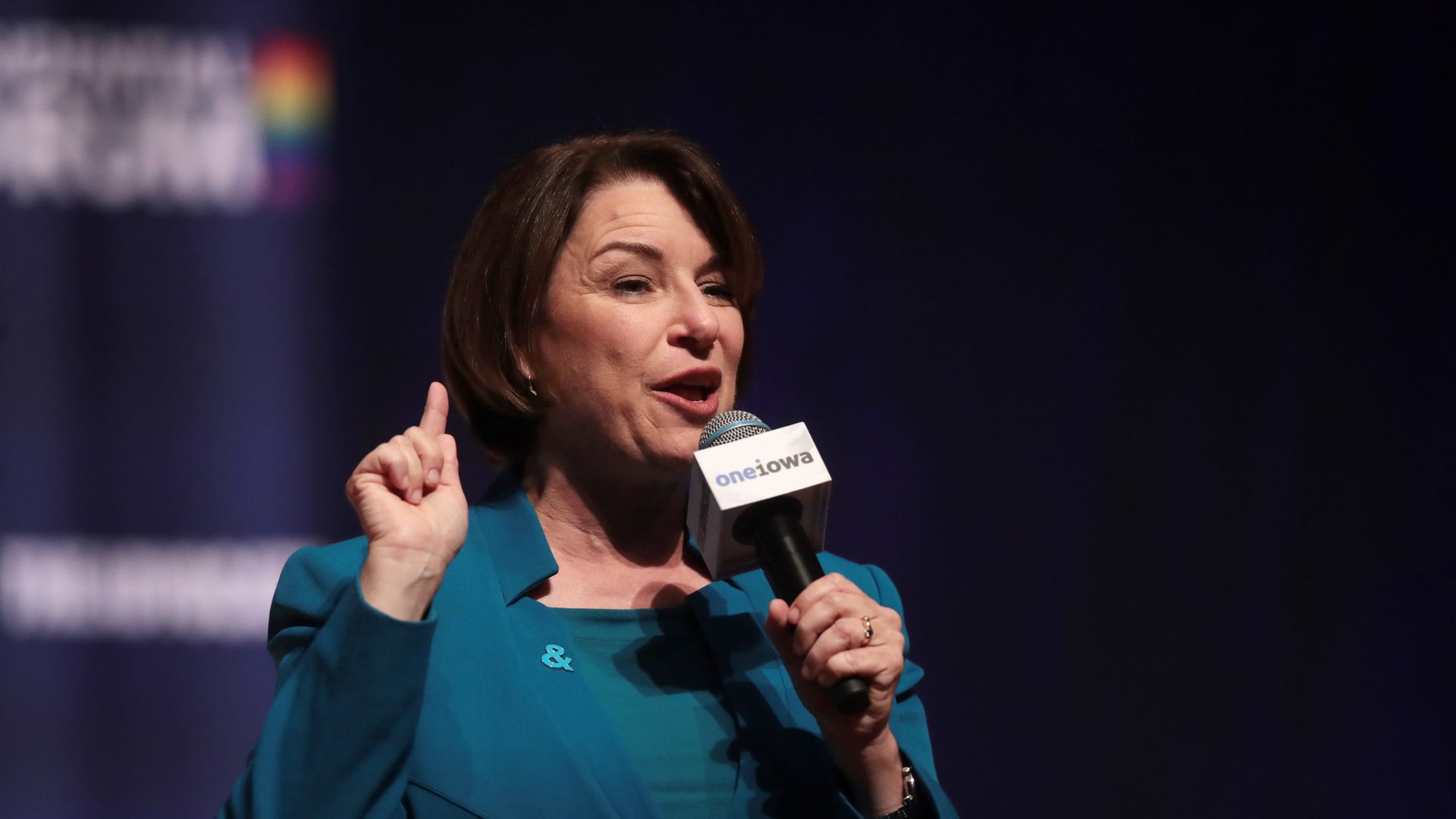 Sen. Amy Klobuchar's presidential campaign announced Monday that it raised $4.8 million in the third quarter of 2019, nearly $1 million more than her fundraising haul in Q2.
Context: Klobuchar's third quarter figures put her well behind Democratic fundraising leaders Bernie Sanders at $25.3 million and Elizabeth Warren at $24.6 million. President Trump and the RNC, meanwhile, say they jointly raised an eye-popping $125 million, setting a new presidential fundraising record.
What they're saying: "These investments, along with stand-out debate performances from Senator Klobuchar and effective organizing across the early states, enabled us to easily meet the debate thresholds for September and October and surpass the required unique donor number for the November debate," Klobuchar's campaign said in a statement.
By the numbers:
The average contribution to Klobuchar's campaign was $29.78.
89.7% of donors to the campaign donated less than $100.
Klobuchar had "more than 105,000 donors" contribute to her campaign in Q3.
The big picture: This is where Klobuchar ranks among the Democrats who have released their Q3 figures...
Sen. Bernie Sanders: $25.3M
Sen. Elizabeth Warren: $24.6M
Mayor Pete Buttigieg: $19.1M
Former Vice President Joe Biden: $15.2M
Sen. Kamala Harris: $11.6M
Andrew Yang: $10M
Sen. Cory Booker Booker: $6M
Sen. Amy Klobuchar: $4.8M
Marianne Williamson: $3M
Gov. Steve Bullock: $2.3M
Sen. Michael Bennet: $2.1M
Go deeper