U.S. likely to retain measles elimination status — but barely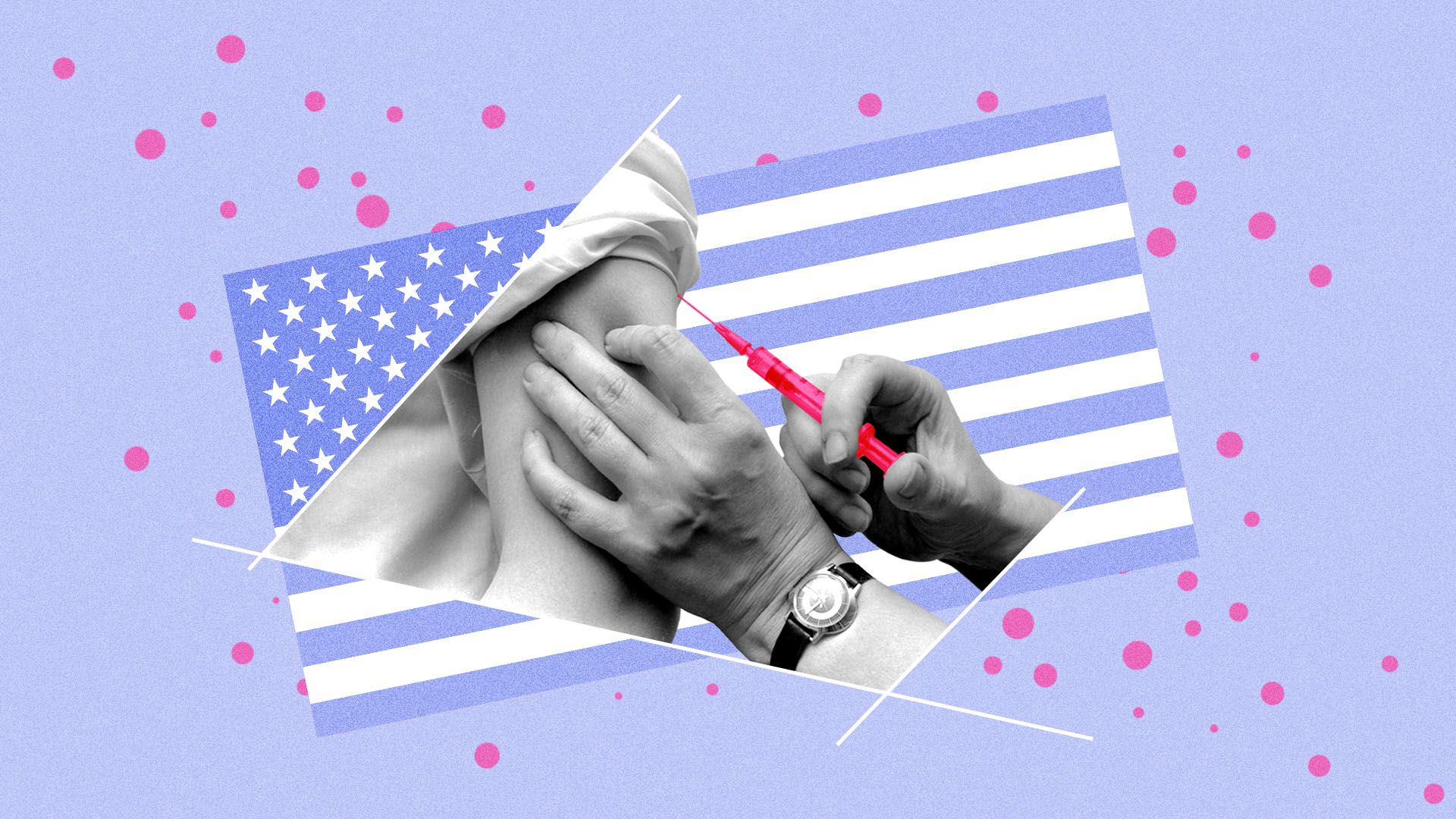 New York says it has reached a "milestone" in halting the measles outbreak that started in October 2018, and U.S. public health officials now believe the country has retained its measles elimination status — just barely meeting the year deadline, a spokesperson for the Centers for Disease Control and Prevention said Thursday.
Yes, but: Recent cases reported from returning international travelers demonstrate the danger of new outbreaks when there are still pockets of communities with low vaccination rates. Despite measles being mostly preventable, the combination of the anti-vaccination movement and vaccine hesitancy places several communities at risk.
The latest: New York's health commissioner announced Thursday morning that "there are no longer any active cases in New York State associated with the initial measles outbreak from October 2018."
But the commissioner added that New York health officials remain "vigilant" and are currently investigating several other new cases that are unrelated to the outbreak that just ended.
1 of the new cases is a person who just returned from overseas to Rockland County, which had declared in September that its initial outbreak had officially ended. Because this new case was "imported" from someone traveling in another country, this is not considered to be part of the same outbreak.
Several other New York cases were reported in Nassau (2), Monroe (2) and Putnam (1) counties, according to the health commissioner.
Meanwhile, the CDC says 31 states reported 1,243 individual patients, 131 of whom were hospitalized and 65 of whom suffered complications, including pneumonia and encephalitis. No one died in the U.S.
"The end of the New York state measles outbreak is a credit to the great work by local and state health departments, community and religious leaders, and other partners. However, this outbreak is a grave reminder that we need heightened vigilance around measles as well as other vaccine preventable diseases, and we continue to address the myths and misinformation driving these outbreaks."
— CDC, in a statement
What they're saying: Peter Hotez, professor of pediatrics and dean of the National School of Tropical Medicine at Baylor College of Medicine, tells Axios that America's measles elimination status isn't as important as "the fact that we remain highly vulnerable" for 2 reasons.
There are "at least 100 geographic pockets in the U.S. where a high percentage of kids are not being vaccinated, together with measles cases now regularly imported from Europe where measles is even more widespread," Hotez says.
During the first and second quarter of next year, "we'll again hit peak measles transmission season. [The] bottom line [is] nothing has really been done to combat the anti-vaccine movement in America, and we're just as vulnerable to measles epidemics as we were this time last year."
What's next: The CDC and the Department of Health and Human Services are expected to have further information on the measles outbreak on Friday.
The Pan American Health Organization's regional verification commission will meet in the coming months to look over the U.S. data from this year and likely 2018 to make the final determination on the U.S.' elimination status, the CDC spokesperson said.
PAHO declared recently that the U.K., Albania, the Czech Republic and Greece had lost their measles-free status.
Go deeper:
Go deeper