Tim Cook goes to bat for Dreamers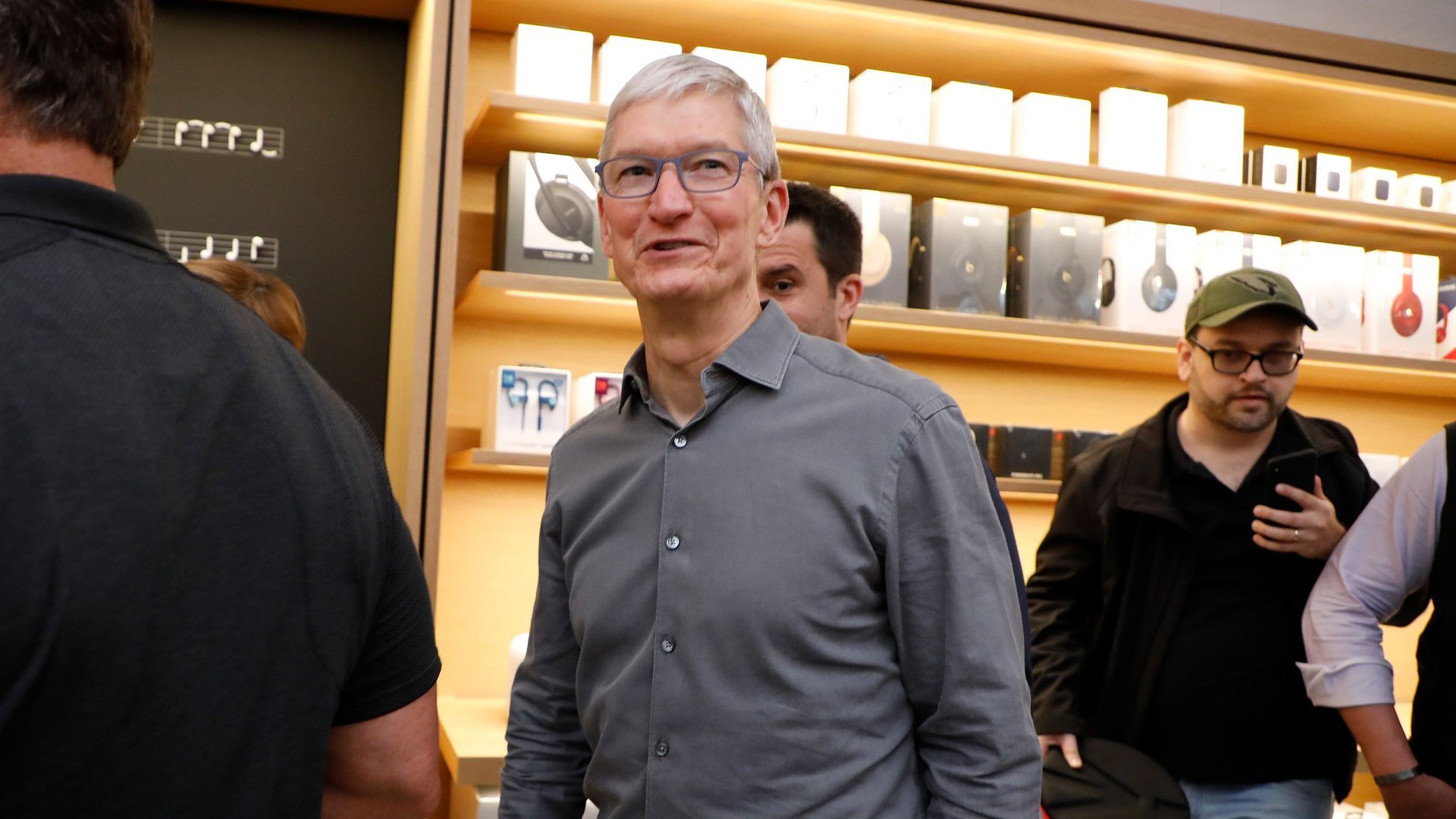 Apple is no stranger to the Supreme Court, but today its CEO and another top executive are signing on to an amicus brief for the first time.
The big picture: The brief is a passionate defense of the Dreamers, or those protected from deportation by an order established during the Obama administration, which the Trump administration wants to end.
The brief opens by noting that CEO Tim Cook and senior VP Deirdre O'Brien "speak for Apple and, importantly, for themselves."
Why it matters: Corporate leaders are increasingly a moral voice in American politics, speaking out to represent the interests and desires of their employees — and a rising moral imperative.
Microsoft brought one of the original DACA cases with Princeton in 2017 and filed an amicus brief in the Supreme Court case last Friday.
Highlights from Apple's brief, which cites Apple Dreamers by their initials to protect their identities:
"After the DACA program was created, Apple eagerly sought out and hired Dreamers — relying on the commitment our government made to them."
"Apple employs 443 Dreamers who come from more than 25 different countries on four continents. We did not hire them out of kindness or charity. We did it because Dreamers embody Apple's innovation strategy."
Apple is not the only company that subscribes to the view that diversity drives innovation — and that has found huge value in hiring DACA recipients."
"We collectively owe it to the Dreamers to hold up our end of the bargain. It is not just a legal requirement. It is the moral thing to do. Who are we as a country if we renege? What does it say about us as a people to turn our backs on the Dreamers now?"
The bottom line: Tech companies — especially Microsoft and Apple — have walked a fine line here, working with the government in some areas while strongly opposing some policies — particularly around immigration and LGBTQ rights, notes Axios' Ina Fried.
Read the full brief:
Go deeper