Los Angeles County bans flavored tobacco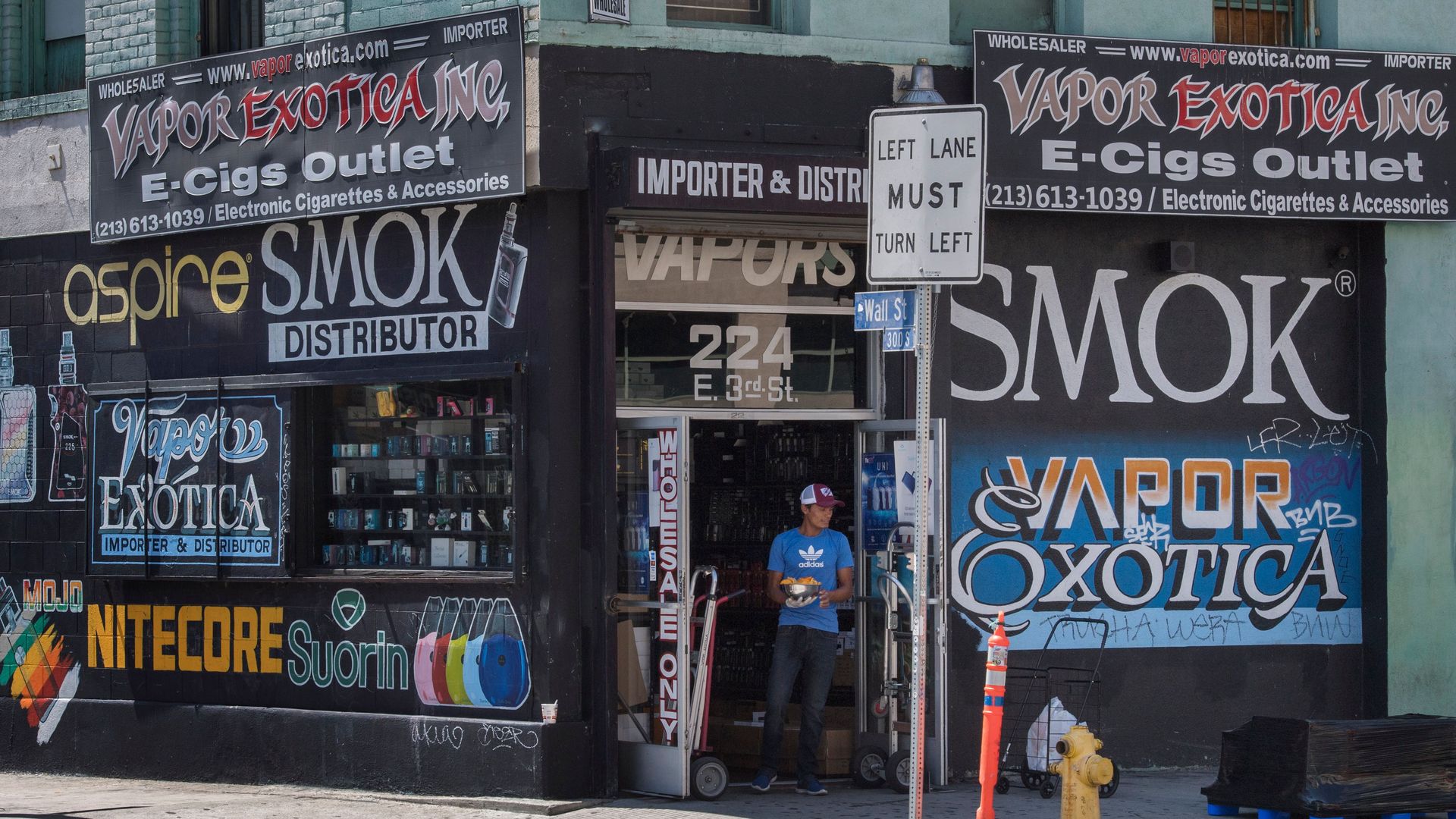 The Los Angeles County Board of Supervisors voted on Tuesday to ban the sale of flavored tobacco products, and urged California Gov. Gavin Newsom to enact a statewide vaping ban, per City News Service via L.A. Times.
The big picture: Local and state authorities are banning vaping products across the country as the Trump administration prepares a federal ban on most flavored e-cigarettes. There have been 16 vaping-related deaths so far, and at least 805 confirmed and probable cases of lung injury.
Per the City News Service, more than 100 Californians who vaped have been hospitalized for breathing troubles and lung damage, according to the state Department of Public Health. Two have died, including 1 in LA County.
The board's vote came as dozens of tobacco business owners and advocates protested last week, claiming vaping helps people quit smoking, according to City News Service.
California's Department of Public Health also issued an advisory last week, recommending that people stop vaping until investigations are concluded.
What to watch: The new law will be effective in 30 days, but online sales won't be considered illegal and users will not be disciplined under the new ordinance.
Go deeper: The global anti-vaping tipping point
Go deeper