Tweets, threats and truth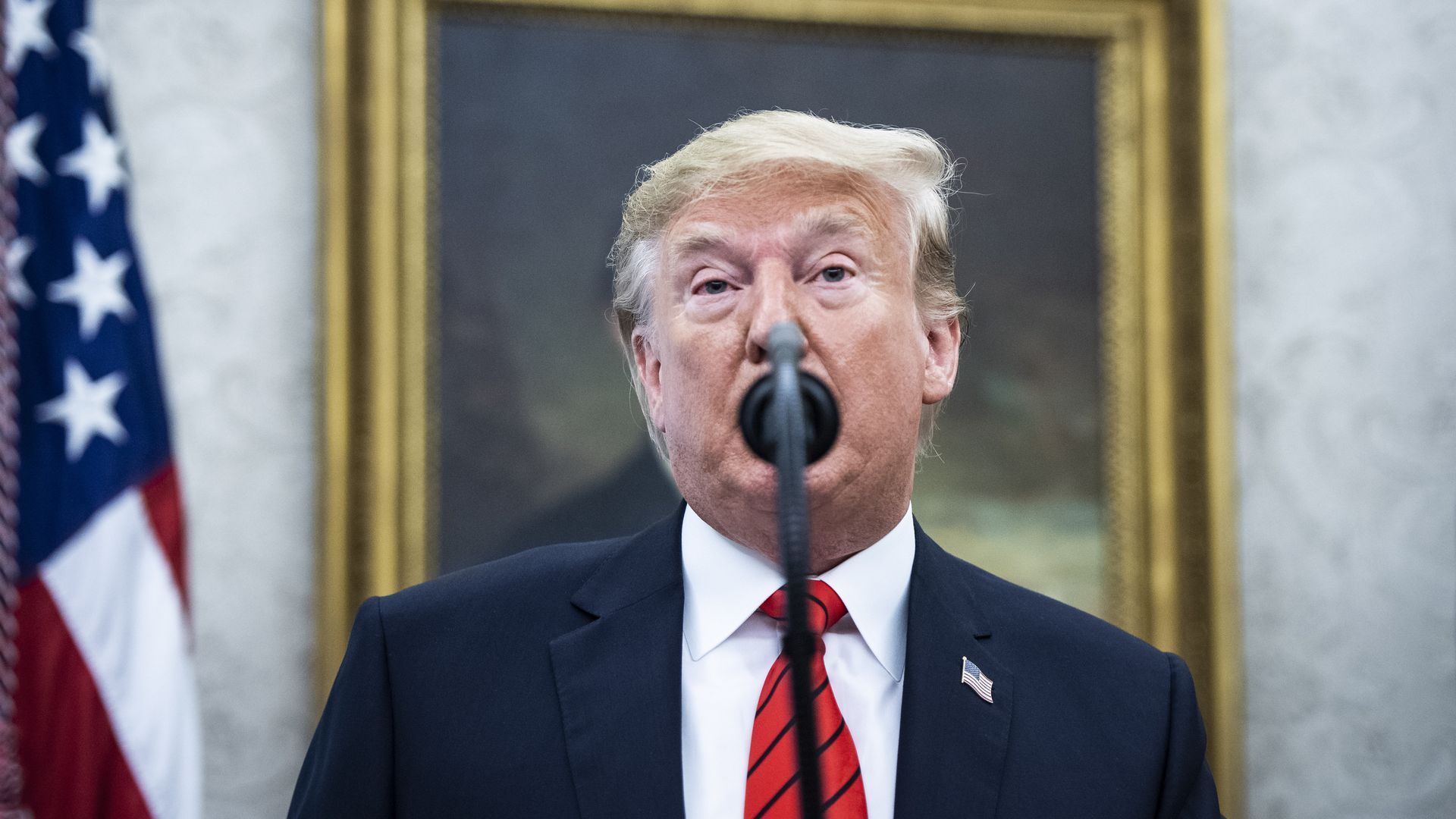 It's easy to get lost in the flurry, but President Trump's threats and attacks against the impeachment inquiry are escalating.
Why it matters: It's indicative of a president who is feeling the squeeze as House Democrats move full steam ahead with a Ukraine investigation that has unraveled in a matter of days.
Over the past 72 hours, Trump has:
Called 3x for arresting a House Democratic chair steering his impeachment inquiry, falsely claiming Rep. Adam Schiff broke the law and even suggesting he committed treason.
Demanded to meet the whistleblower, which violates the anonymity guaranteed by whistleblowing laws and is opposed by Republican Sen. Chuck Grassley.
Attacked his own watchdogs, pushing an incorrect story about whistleblower forms being shadily changed.
Repeatedly defended as "perfect" the Ukraine call where he pushed for investigations into his political rival Joe Biden.
Described the impeachment inquiry as a "coup."
Between the lines: Here's what really happened with the Schiff remarks that enraged Trump.
In the opening statement at last week's hearing that angered Trump, Schiff summarized what he called "the essence" of what Trump communicated in his call with Ukrainian President Volodymyr Zelensky.
Schiff described his interpretation of the call from Trump's perspective, exaggerating certain aspects and purporting to read between the lines in order to illustrate how it could be viewed as "a classic organized crime shakedown."
At the end of the statement, Schiff again stated that "this is, in sum and character, what the president was trying to communicate with the president of Ukraine." It was a dramatic portrayal, but there is no mistaking it for a verbatim reading of the call transcript.
Today, House Financial Services Committee Chair Maxine Waters called for Trump to be imprisoned and face solitary confinement.
"But for now, impeachment is the imperative," she tweeted.
Go deeper: Trump's playbook for planting suspicion
Editor's note: This article has been updated with Trump's "coup" comment.
Go deeper