Poll shows majority of Americans now support Trump impeachment inquiry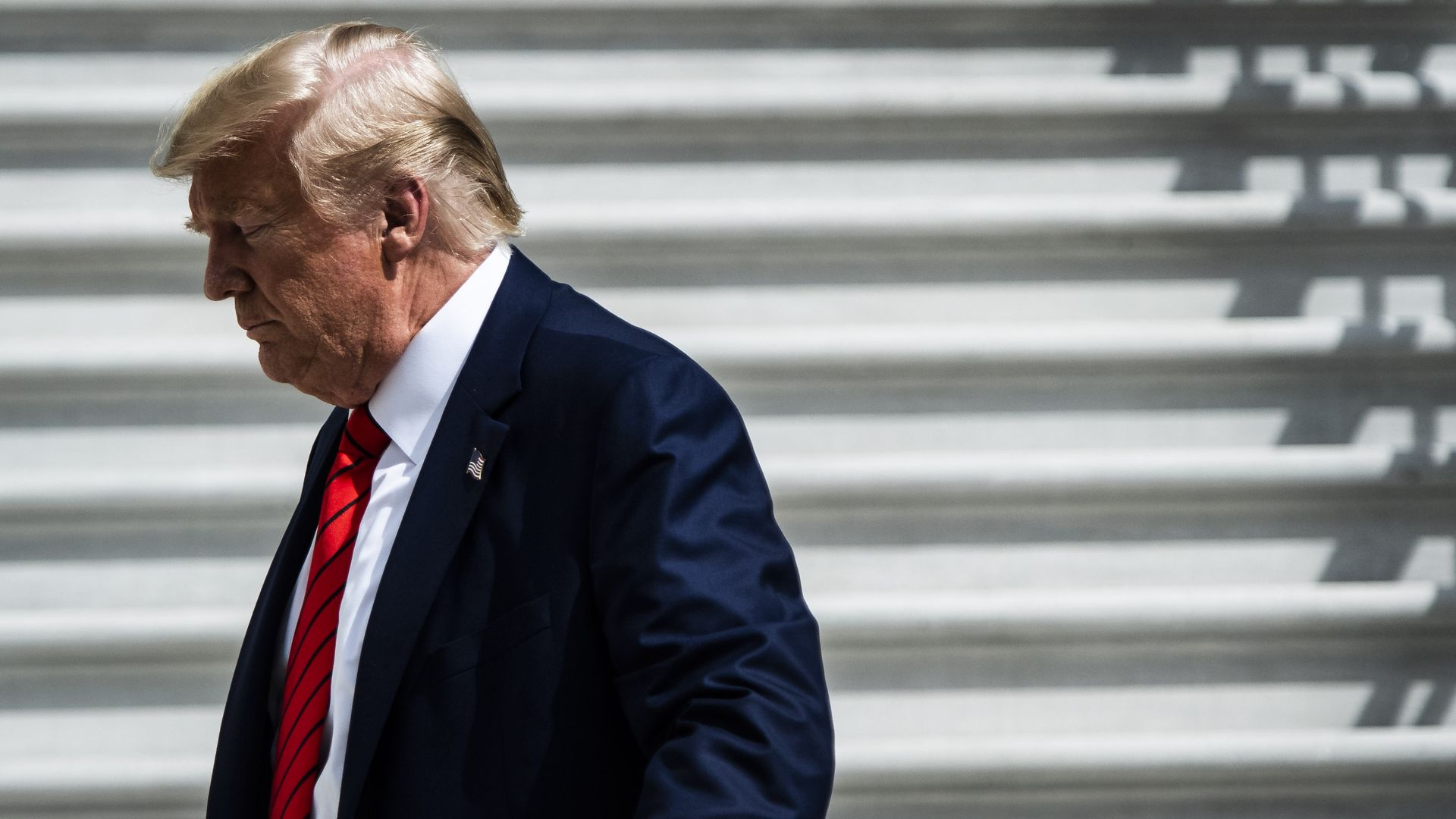 A new CBS News poll finds that a majority of Americans support the House opening an impeachment inquiry into President Trump.
The big picture: Public views on impeachment have been shifting over the past week in light of the unraveling Trump-Ukraine scandal, with this being the 3rd major poll to show opinion moving in favor of House Democrats' approach. This is the first poll to show a majority in support of an impeachment inquiry, and it's also the first to poll Americans in the days after the release of the whistleblower complaint about Trump and Ukraine.
Methodology: The poll surveyed 2,059 U.S. residents between Sept. 26–27 with a 2.3% margin of error. It found that 55% of respondents approve of the impeachment inquiry, while 45% disapprove.
By party:
Democrats: 87% approve, 13% disapprove
Republicans: 23% approve, 77% disapprove
Independents: 49% approve, 51% disapprove
Between the lines: There's division over whether the president deserves to be impeached, with only 42% of respondents saying yes, 36% saying no and 22% saying it's too soon to tell.
Respondents were also divided on whether unsubstantiated corruption claims against Joe Biden deserve an investigation. 43% responded yes, 28% responded no and 29% responded that it's too soon to say.
Go deeper: 63% of voters say Trump asking Ukraine to probe Biden is a "serious" problem
Go deeper