Pelosi on impeachment inquiry: It doesn't matter if Dems lose House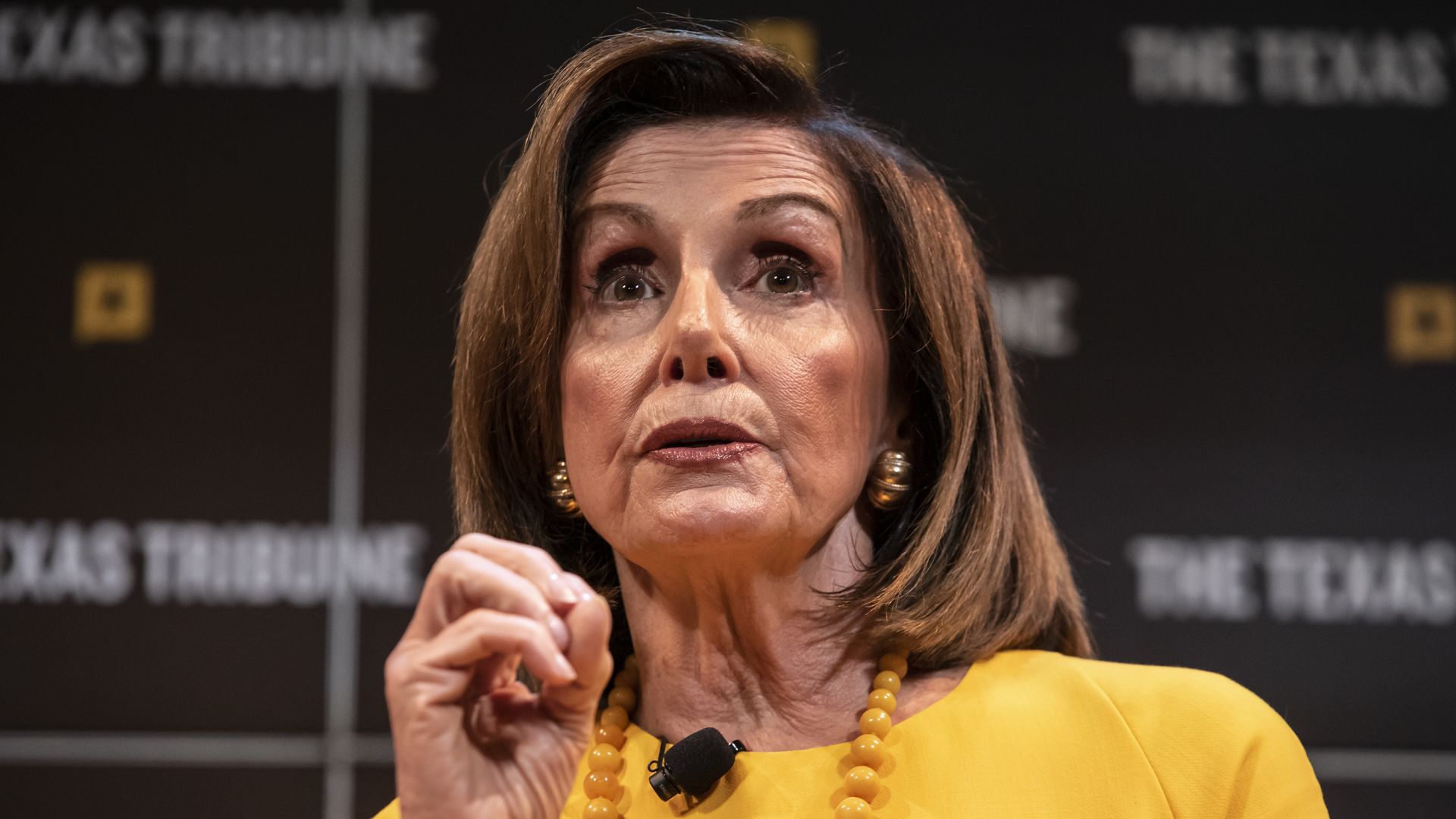 Speaker Nancy Pelosi (D-Calif.) addressed at the Texas Tribune Festival the inquiry into President Trump's impeachment by saying "it doesn't matter" if Democrats lose the House in 2020.
[W]e cannot have a president of the United States undermining his oath of office, his loyalty to his oath of office, undermining our national security, and undermining the integrity of our elections."
Why it matters: Pelosi had for months held out on calls for an official inquiry into President Trump's impeachment before announcing last Tuesday that House Democrats would open one. Now, she seems to have sharpened her language in her interview with Tribune CEO Evan Smith, saying she thinks "there's a cover-up of the cover-up."
Per Axios' Zachary Basu, the Trump administration's initial refusal to turn over the whistleblower's complaint concerning the president allegedly asking his Ukrainian counterpart to investigate 2020 candidate Joe Biden led to Pelosi becoming committed to moving forward with the impeachment inquiry.
What she's saying: Pelosi described the events to Smith as "a very sad time" for the U.S. "There is no joy in this," she said. "We must be somber, we must be prayerful and we must pursue the facts further to make a decision as to did this violate the Constitution of the United States. Which I believe it did."
The other side: Trump tweeted a series of attacks on Democrats throughout Saturday as he continued to protest his innocence and insist that the impeachment inquiry was a witch hunt. In one Twitter post accompanying a video message, he said: "They are trying to stop ME, because I am fighting for YOU!"
Go deeper:
Editor's note: This article has been updated with new details throughout.
Go deeper