Updated Sep 29, 2019 -

World
Hong Kong police fire tear gas on protesters ahead of China anniversary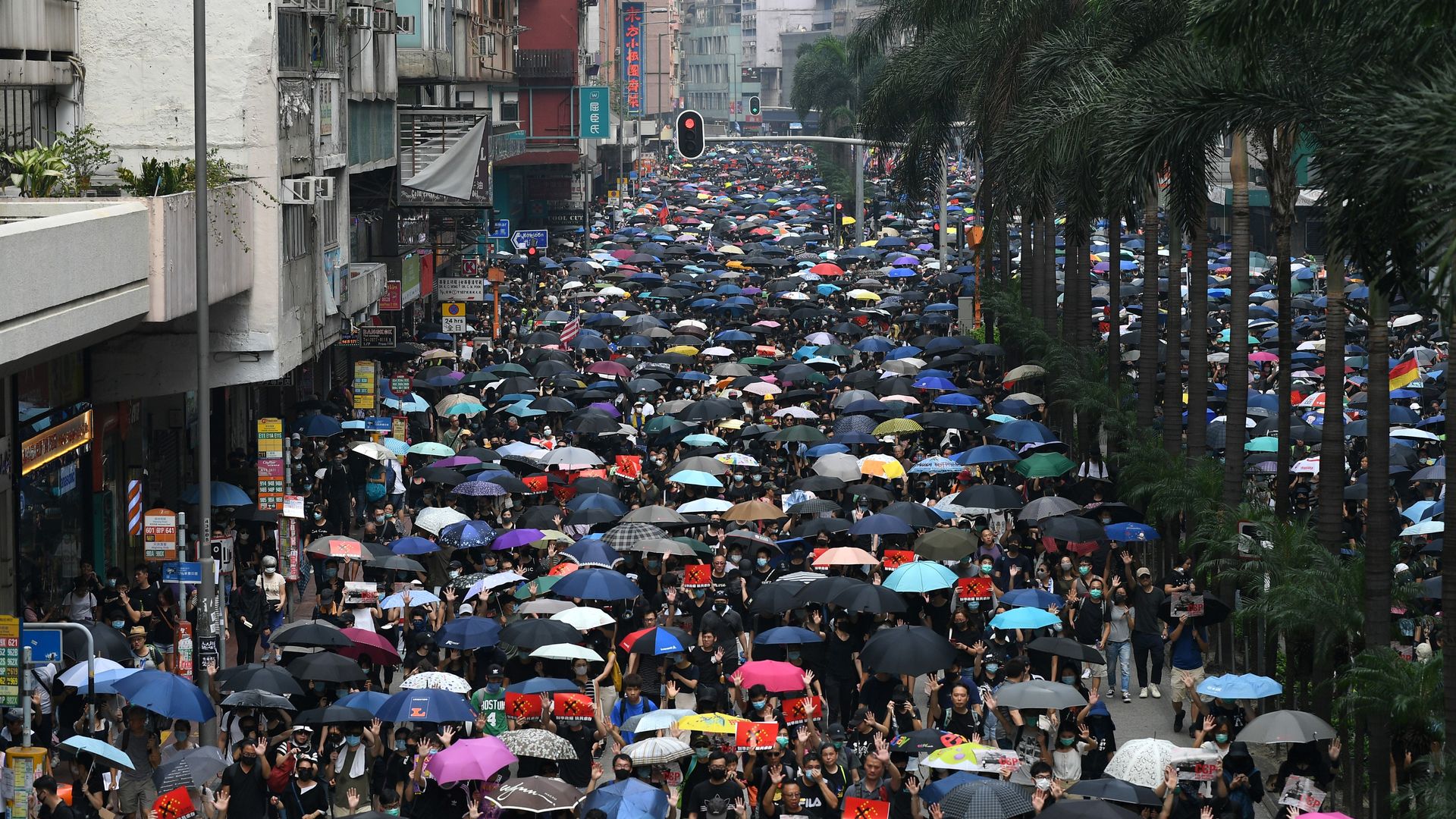 Hong Kong police fired tear gas, water cannon and blue-dyed liquid on protesters taking part in a massive, unsanctioned march against totalitarianism during a violent weekend of clashes with authorities, Bloomberg reports.
Why it matters: The protest marks the 17th week of Hong Kong's political crisis, which began over an extradition bill that has since been withdrawn by Hong Kong's chief executive Carrie Lam. The protests have "ruptured" trust between Hong Kong residents and the city's institutions, with much of the anger directed at Lam, per the Post.
Details: During the unsanctioned rally, protesters set objects on fire and smashed windows at a train station, according to Bloomberg. Hundreds of pro-China supporters turned out for a counter-protest on Sunday, AP reports.
On Saturday, hundreds of thousands protested during a sanctioned rally commemorating the 5th anniversary of the 2014 Umbrella Movement, which also saw protesters take a stand against the Chinese government, Reuters reports. Police used tear gas and water cannon to disperse the crowds.
The big picture: "Hong Kong's eruption into monthslong protests may have been the result not only of Beijing's overreach, but also of seismic changes in Hong Kong identity itself, according to new research and opinion polling," the New York Times reports. "Being Hong Konger and being Chinese, long complementary, suddenly came to feel exclusive."
Context: The 2014 Umbrella Movement took hold after Beijing submitted a proposal that would limit Hong Kong's democracy and wouldn't allow the city to vote for its own leader, per the Post. Over the course of a few months, protestors staged sit-in street protests and carried umbrellas against pepper spray from riot police.
Police fired 87 canisters of tear gas in 2014. Thus far in 2019, police have fired over 3,000 canisters and hundreds of rubber bullets in an effort to quell the protests, according to the Washington Post.
What's next: Hong Kong residents are threatening to stage a counter-rally during a celebration for the 70th anniversary of the founding of the People's Republic of China, per the Post.
In photos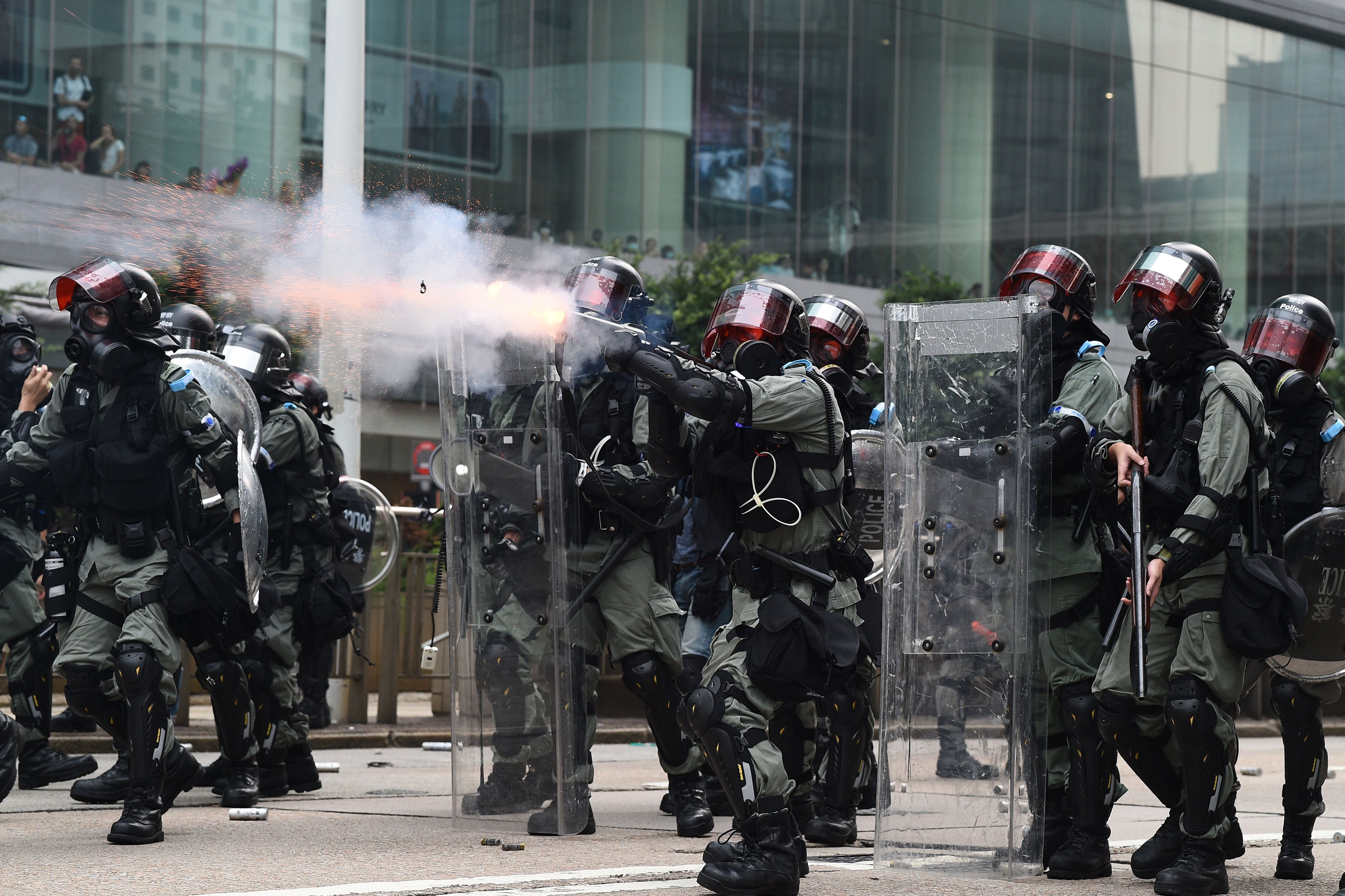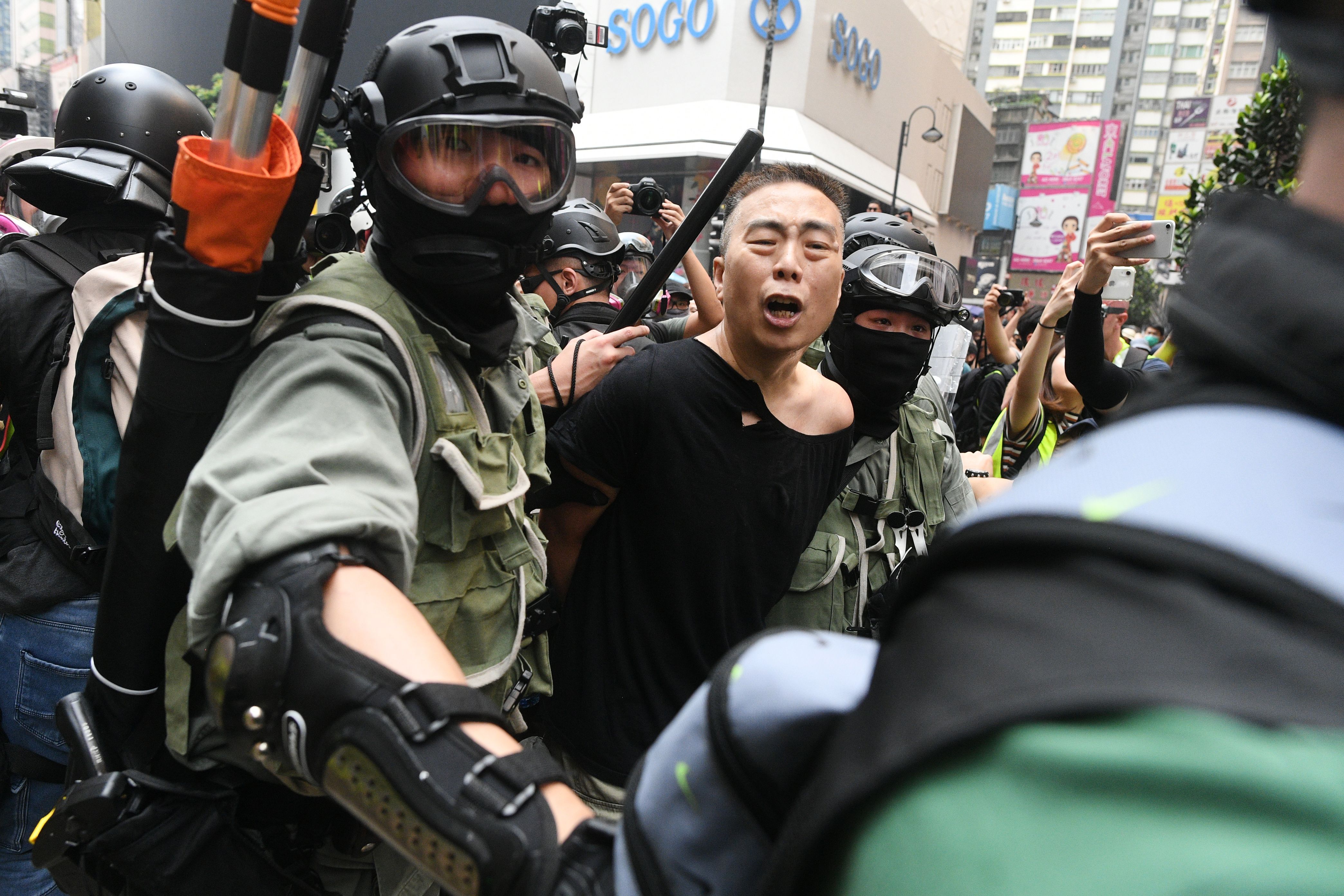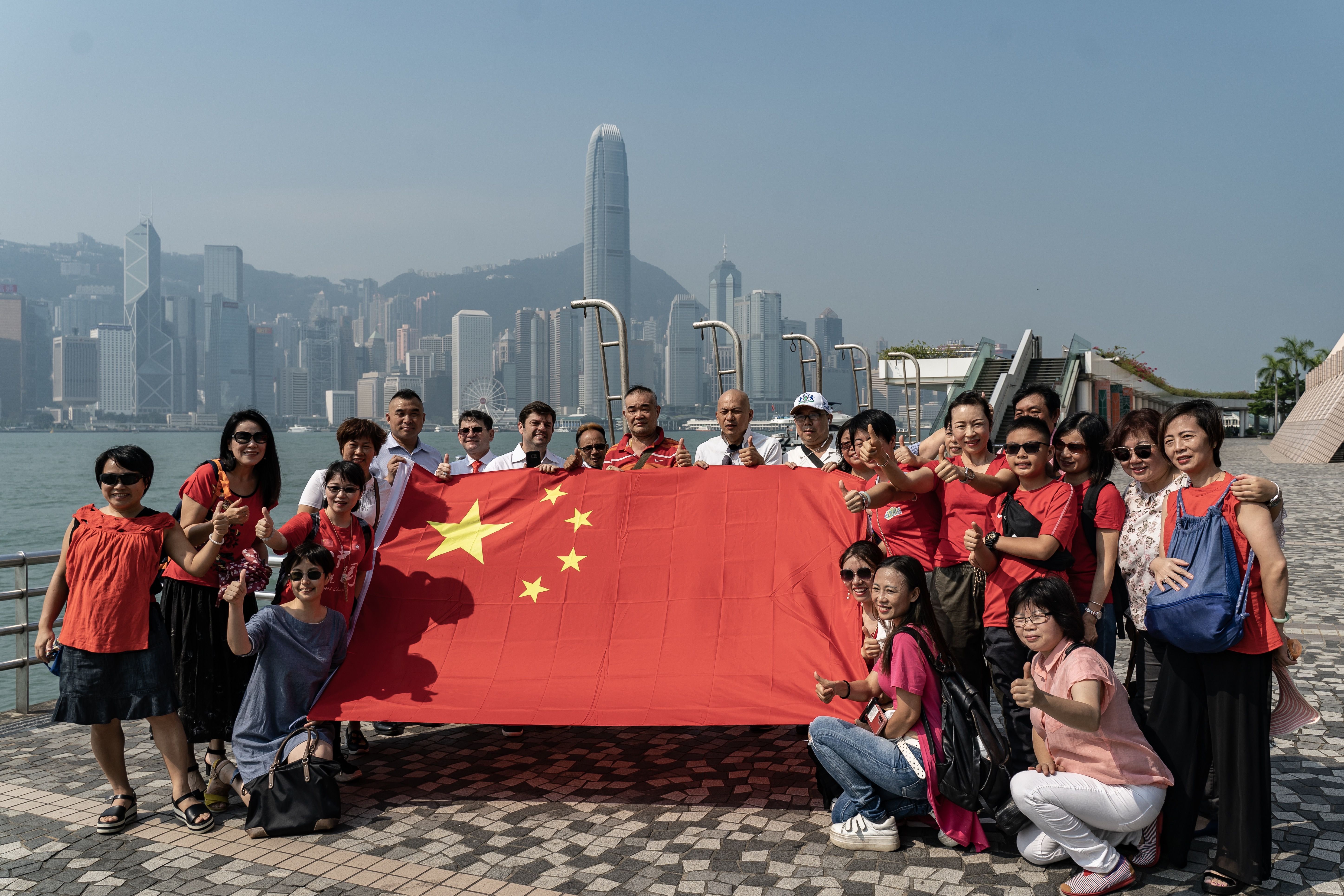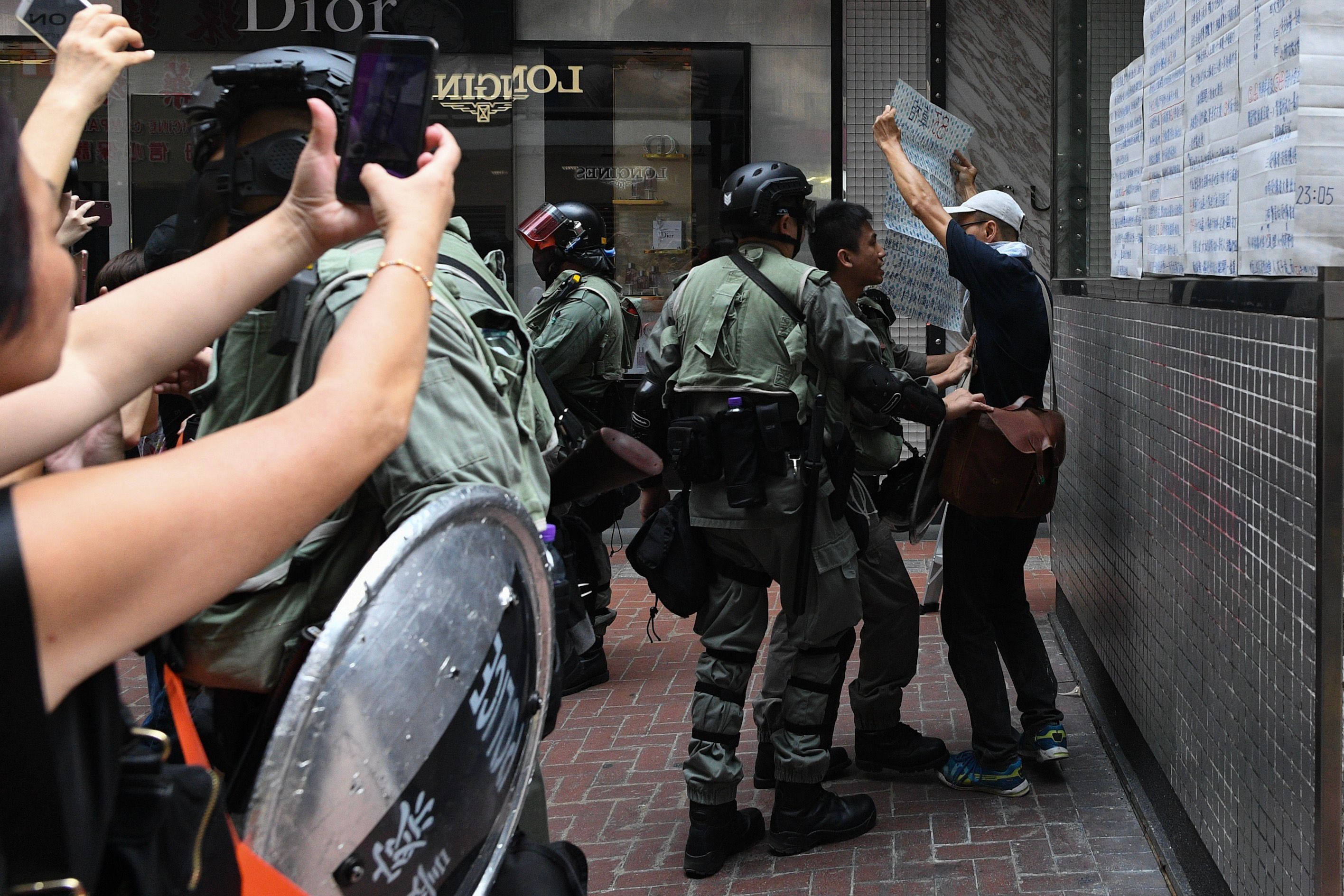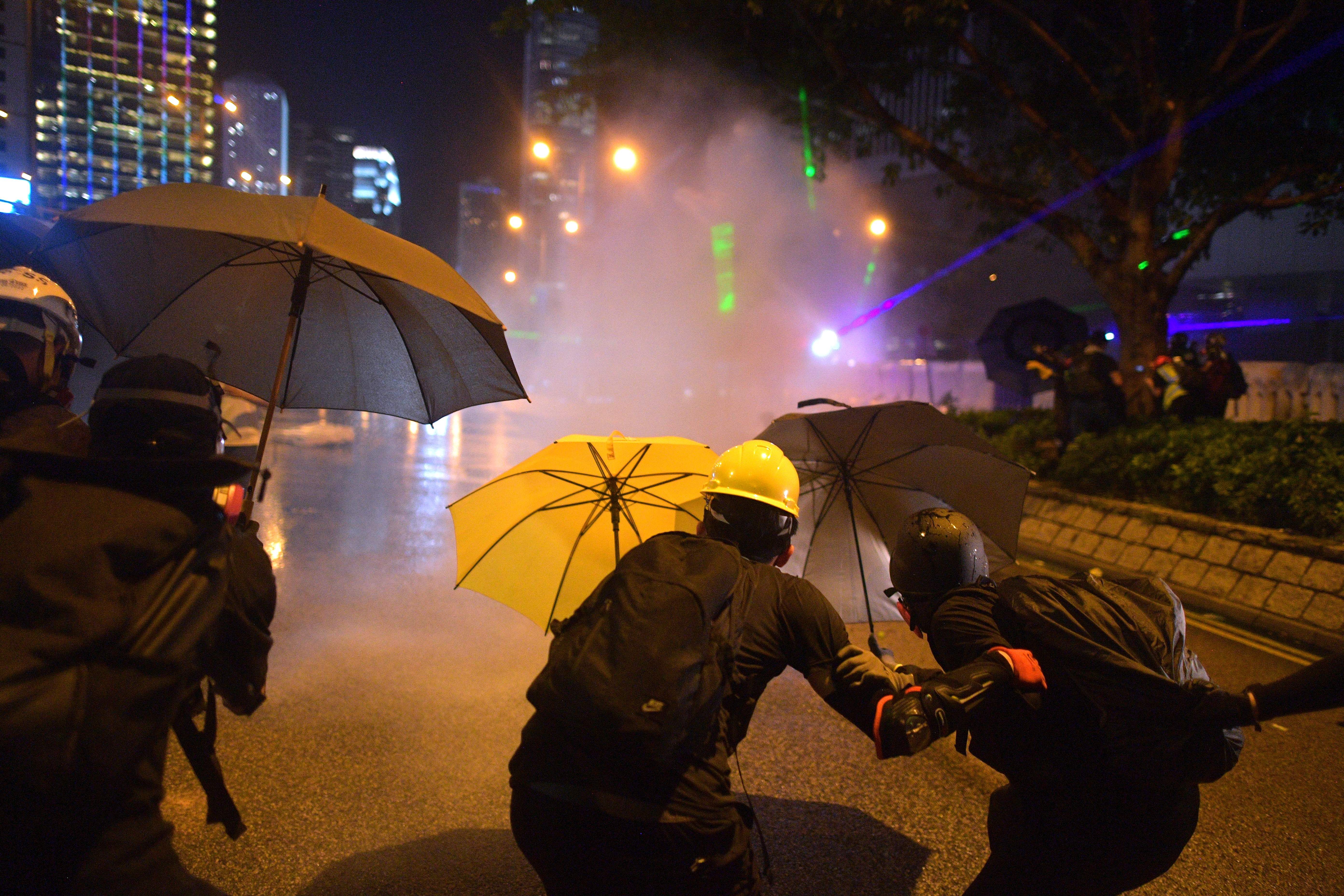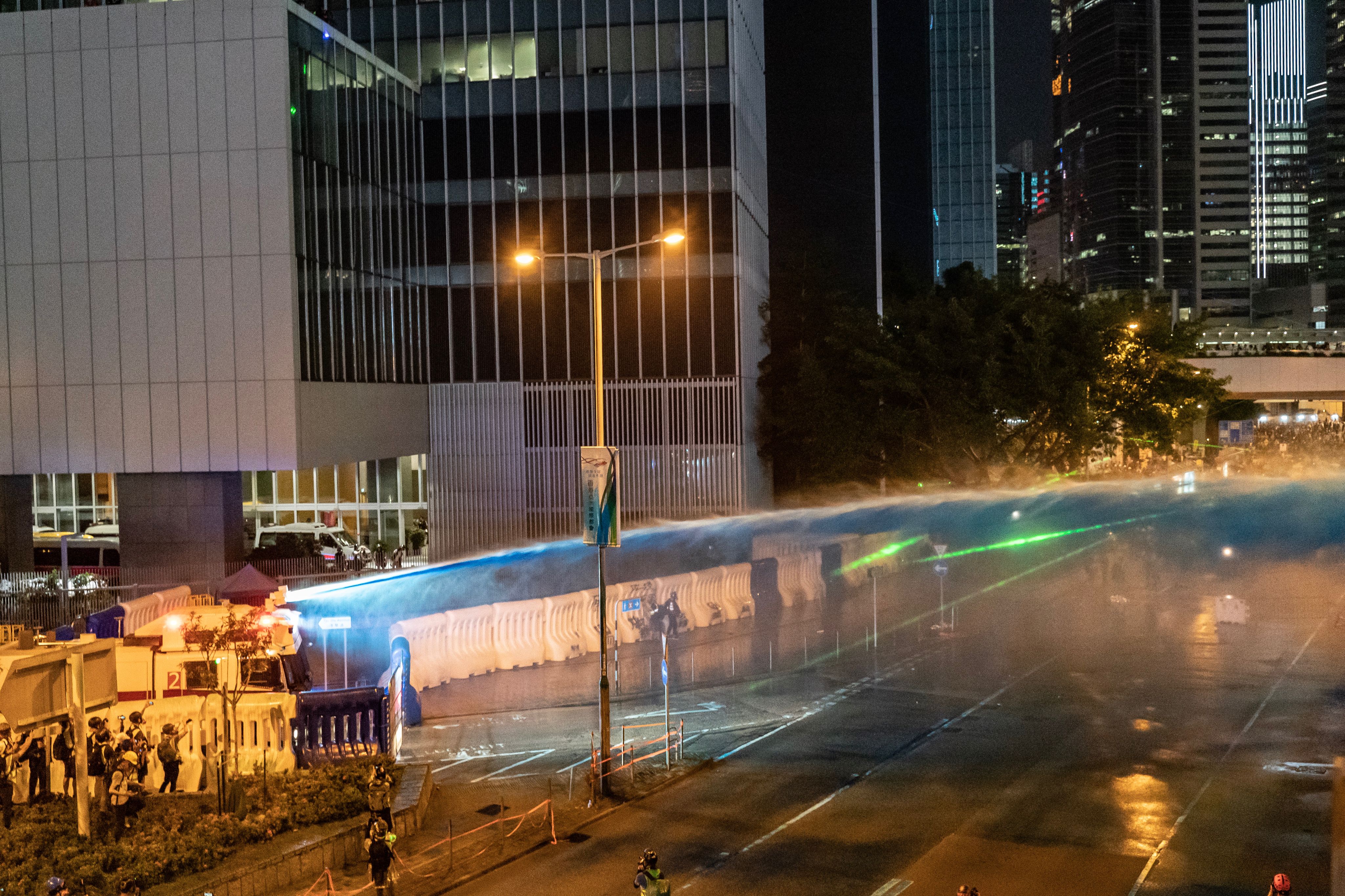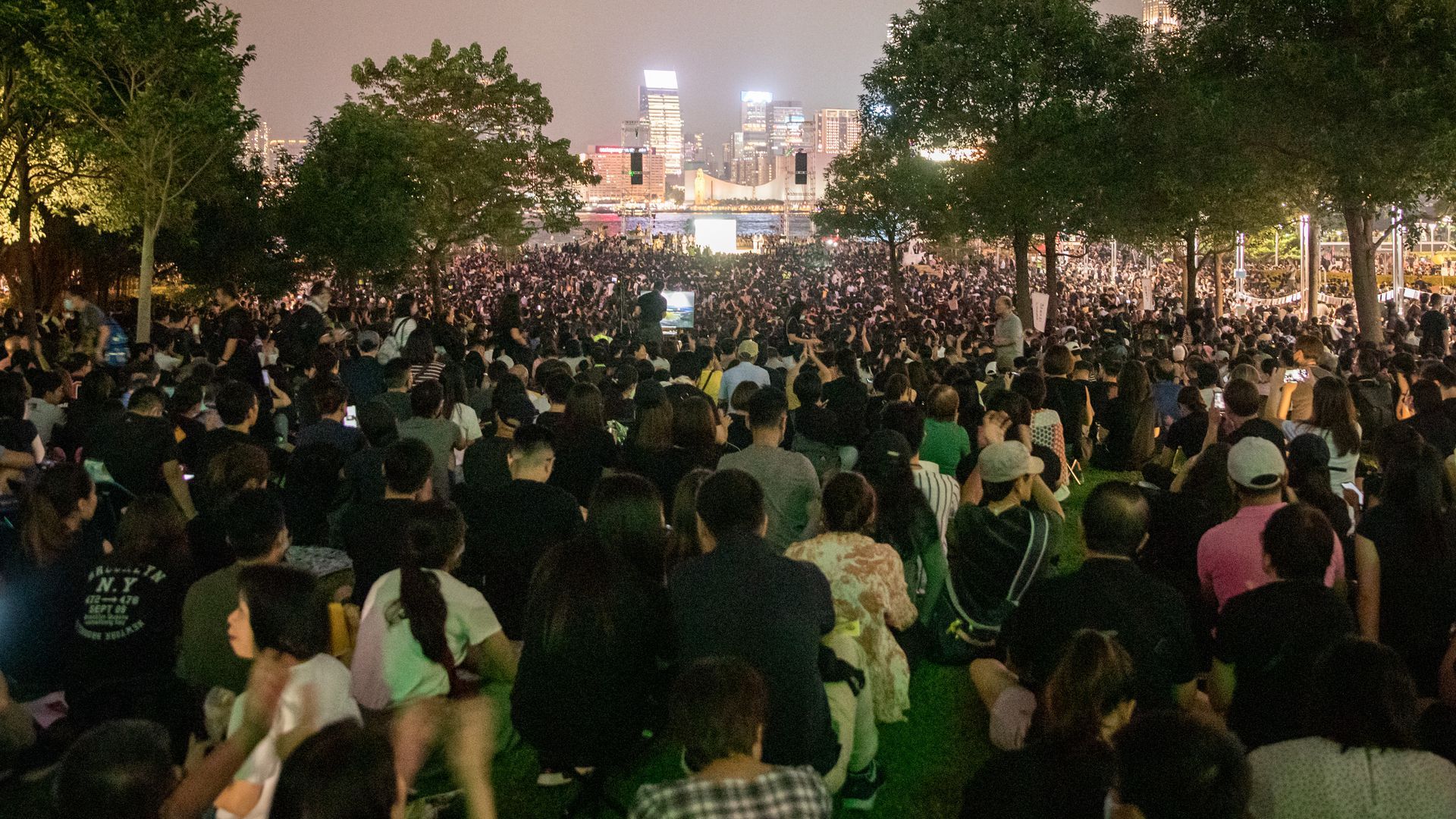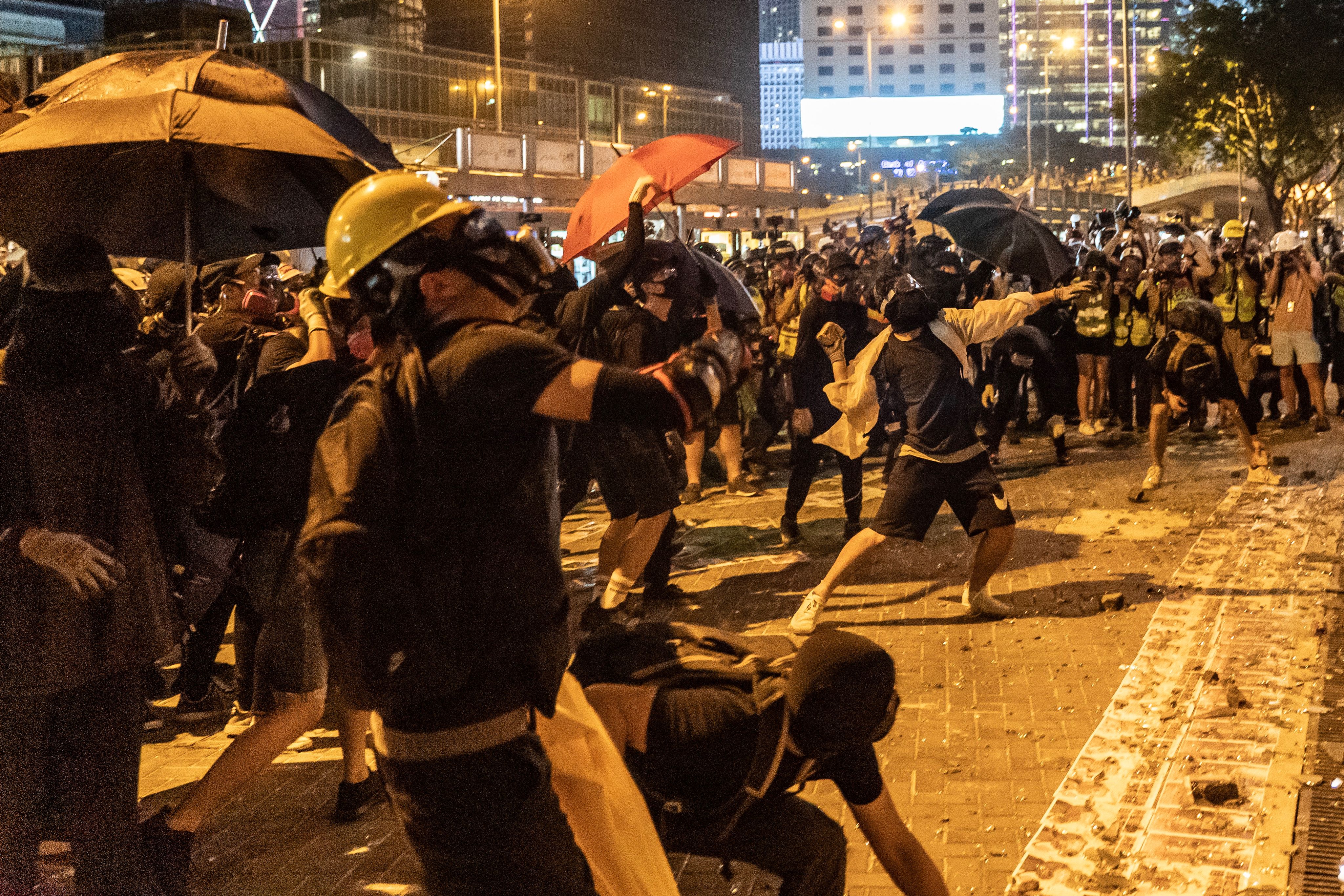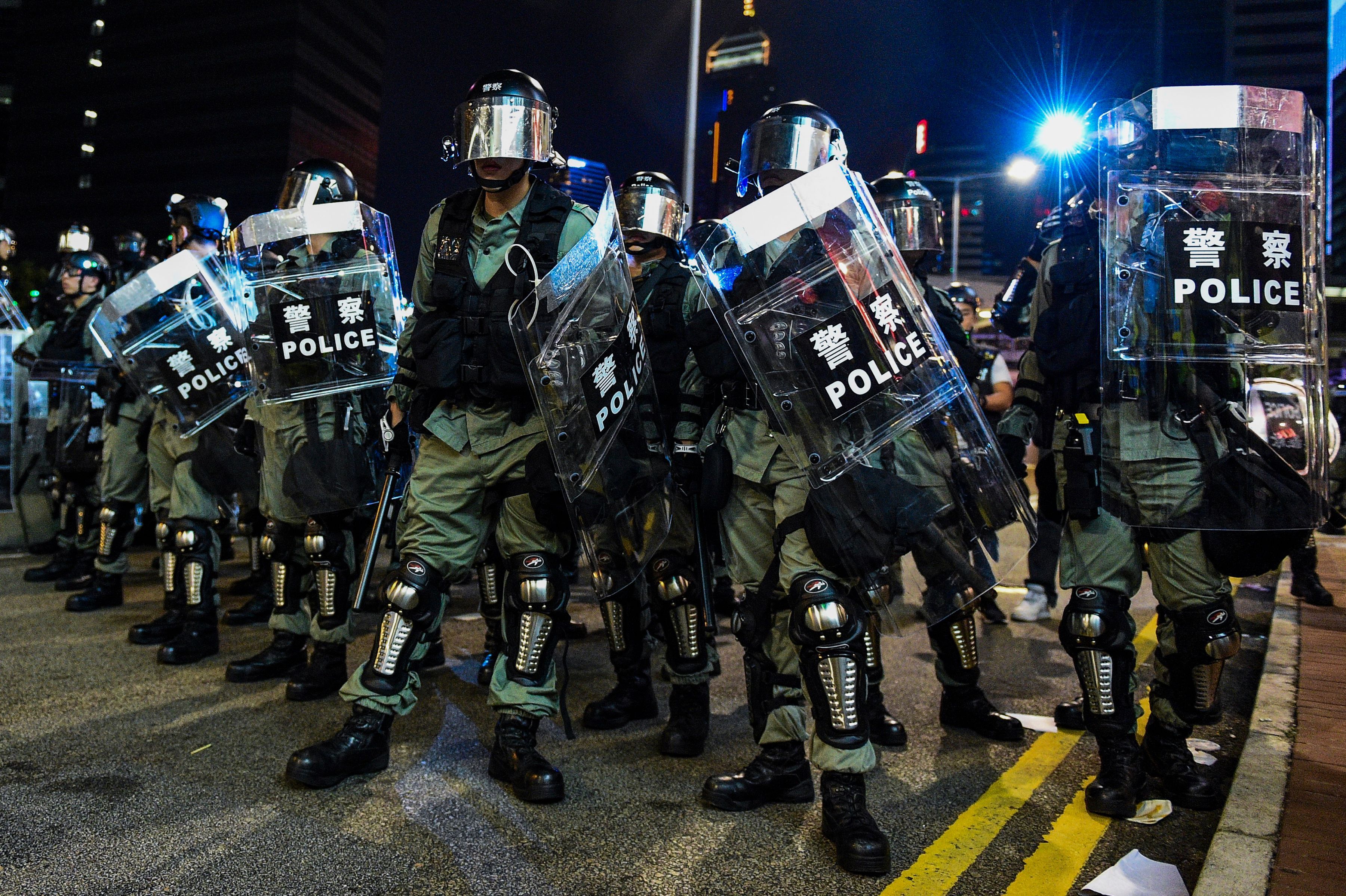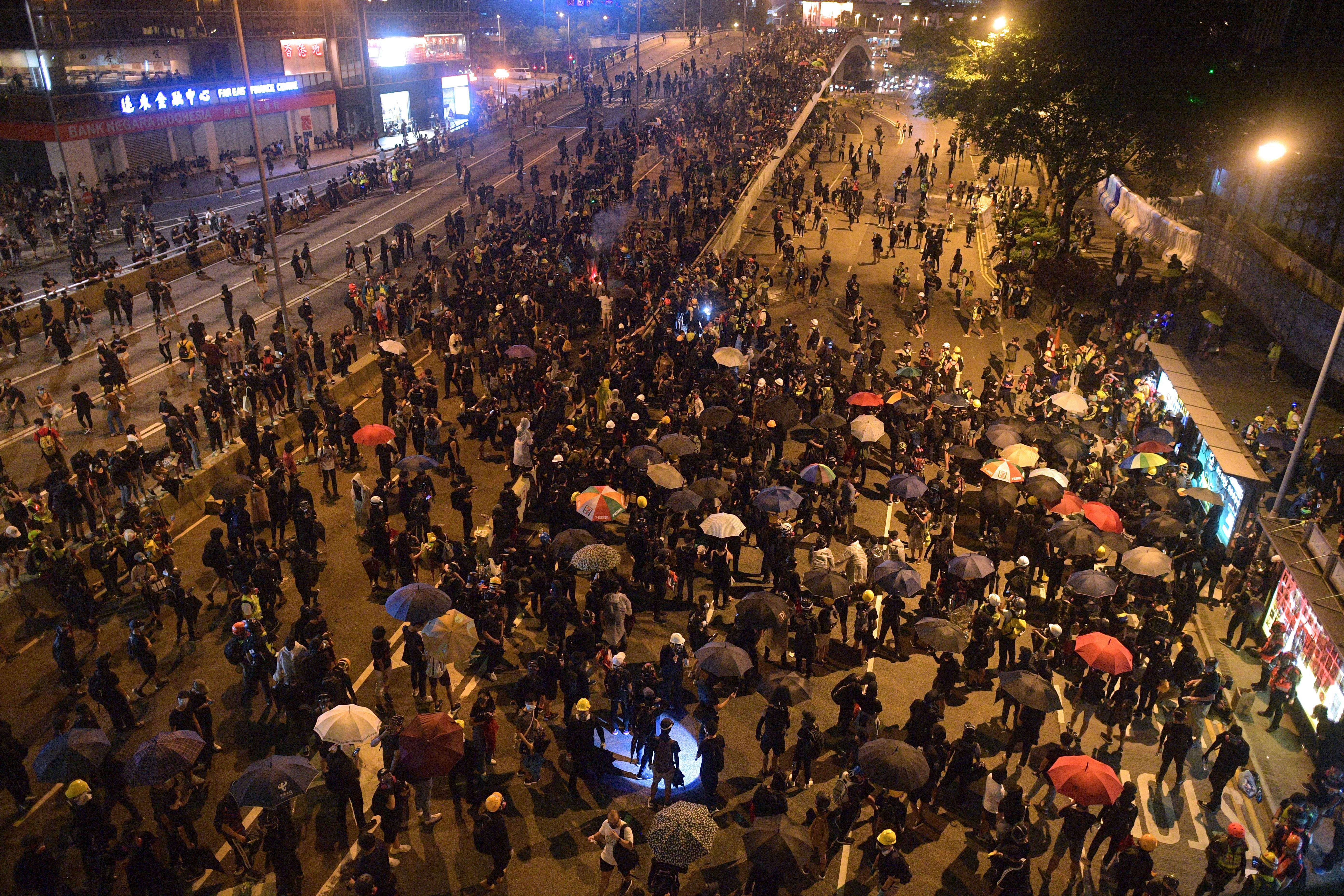 Go deeper:
Editor's note: This article has been updated with details of the latest clashes with police.
Go deeper