Cory Booker campaign: No "legitimate long-term path forward" without fundraising surge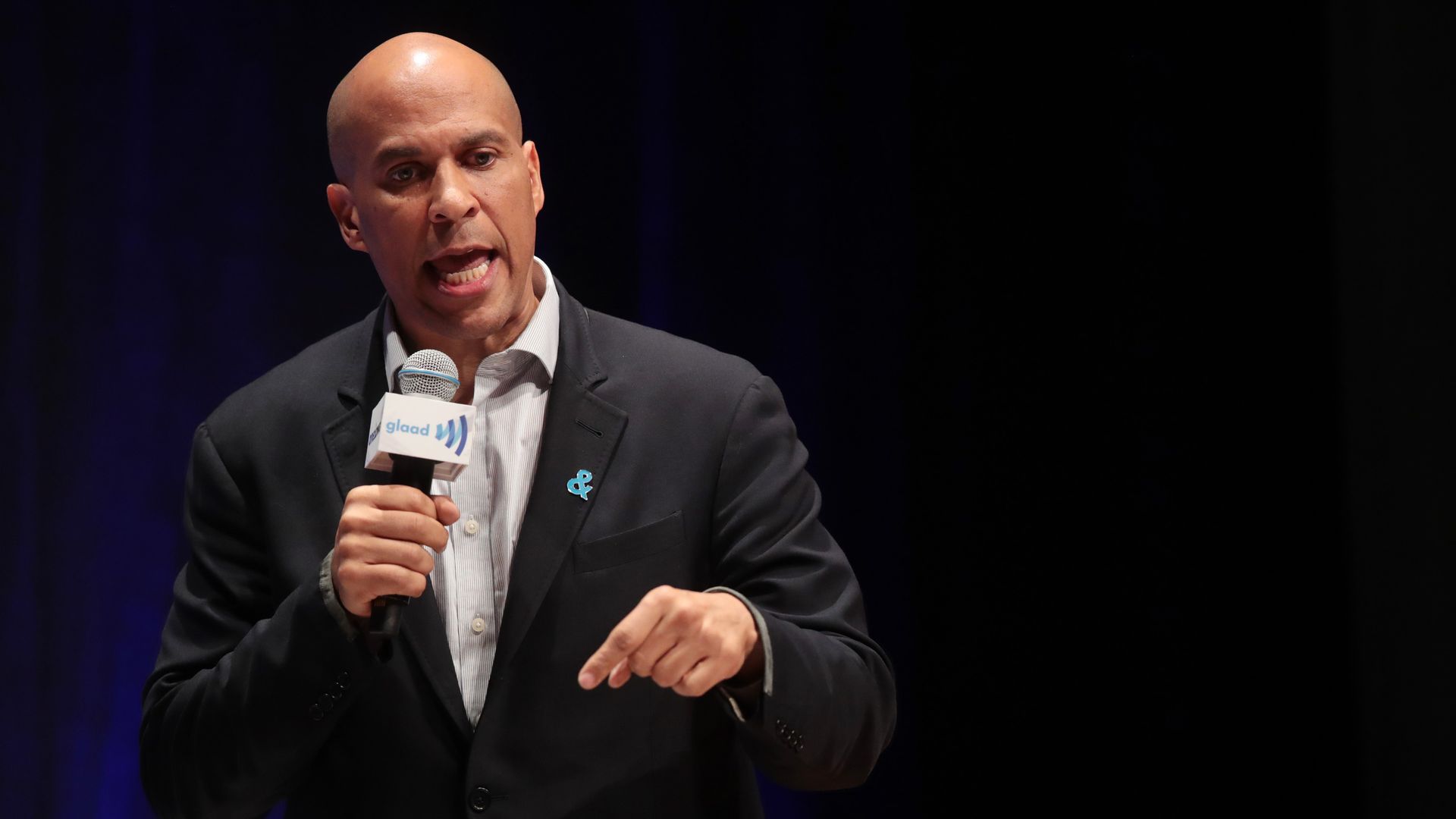 Cory Booker's campaign released a memo Saturday asking for his supporters to raise $1.7 million by Sept. 30, suggesting that Booker "might not be in this race for much longer" if there's no fundraising surge.
The big picture: Booker has qualified for the 4th round of Democratic debates in October and has said he will attend CNN's Oct. 8 town hall on LGBTQ issues, as well as MSNBC's Oct. 2 town hall on gun safety.
What they're saying: "Cory 2020 needs to raise an additional $1.7 million by September 30 to be in a position to build the organization necessary to continue competing for the nomination. Without a fundraising surge to close out this quarter, we do not see a legitimate long-term path forward."
"[I]t is probable there are only four campaigns in this race with the money necessary to build and sustain the national organization needed to win the nomination."
"We aren't among them today..."
Go deeper