Israel election: Netanyahu fights for immunity as indictment looms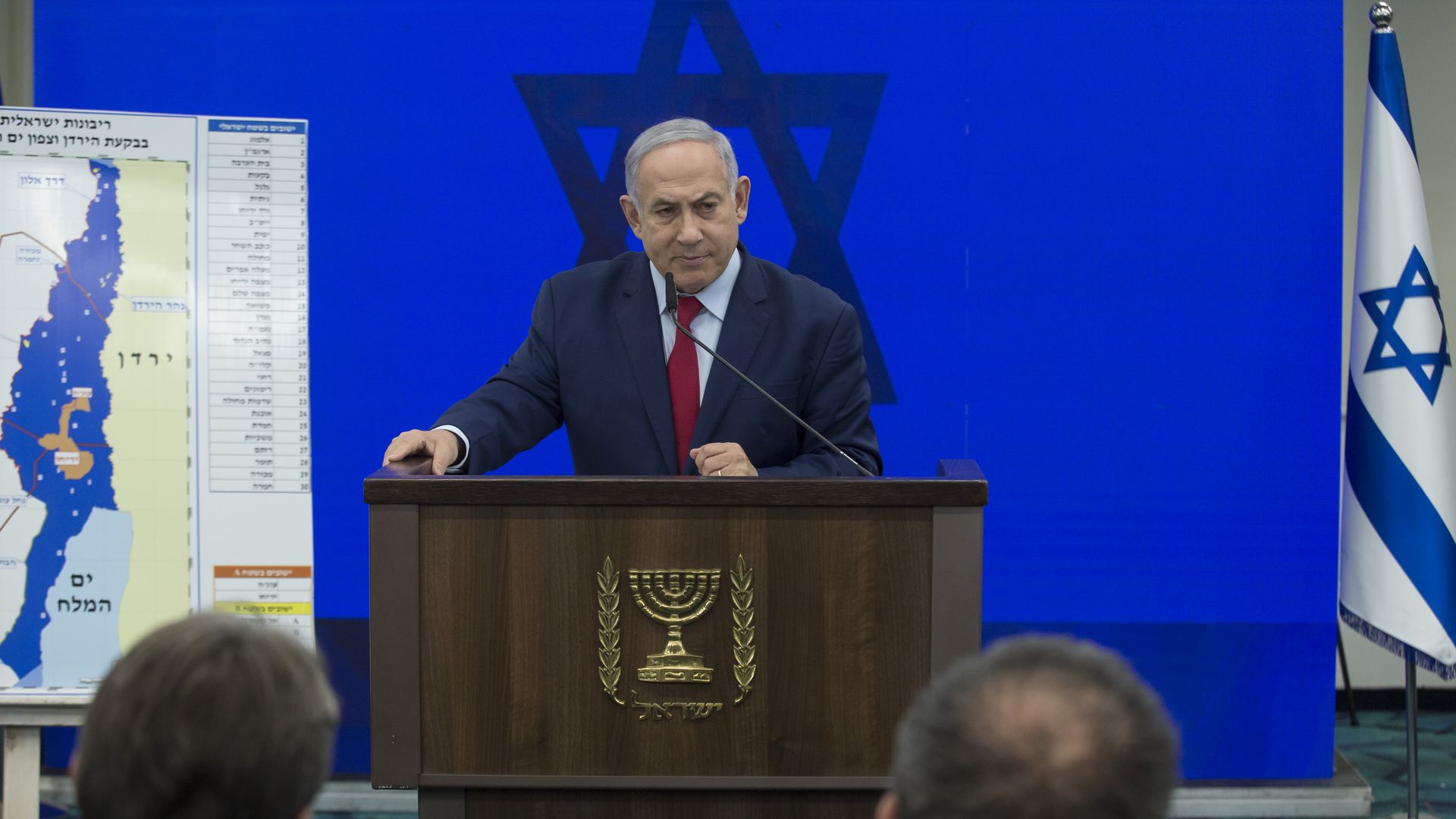 Israel holds elections Tuesday for the second time in less than 6 months, and the latest election polls showed Prime Minister Benjamin Netanyahu's Likud party getting close to the magic number of 61 members in the Knesset for a right-wing bloc.
Why it matters: Netanyahu needs a 61-member right-wing coalition to win immunity if the attorney general decides to indict him for 3 cases of corruption after his upcoming hearing on Oct. 3.
He'd also need 61 to pass a law allowing the Knesset to overrule the supreme court if it were to conclude Netanyahu's immunity status were illegal.
Driving the news: The last polls, published Friday, showed Likud tied with Benny Gantz's Blue and White party, with 32 seats each.
In the previous elections, they were tied at 35 seats.
But the latest polls also showed the right-wing bloc is at 58 or 59 seats. That's the highest since the beginning of the campaign.
The big question: What happens if neither Netanyahu nor Gantz can form a coalition, a scenario that could drag Israel into the most protracted political crisis of its history.
Prospects for a unity government look dim given the political stakes on both sides. Gantz has already committed not to sit in a coalition headed by Netanyahu with indictments pending.
Such an extraordinary situation would set up 2 key players:
Israel's President Reuven Rivlin, who has the authority to decide who gets the mandate to form the government and who could try to find a compromise that will solve the political crisis.
Trump, who supports Netanyahu and already has sought to shore up his political fortunes.
Go deeper:
Go deeper