Parliament blocks Boris Johnson from calling snap election for 2nd time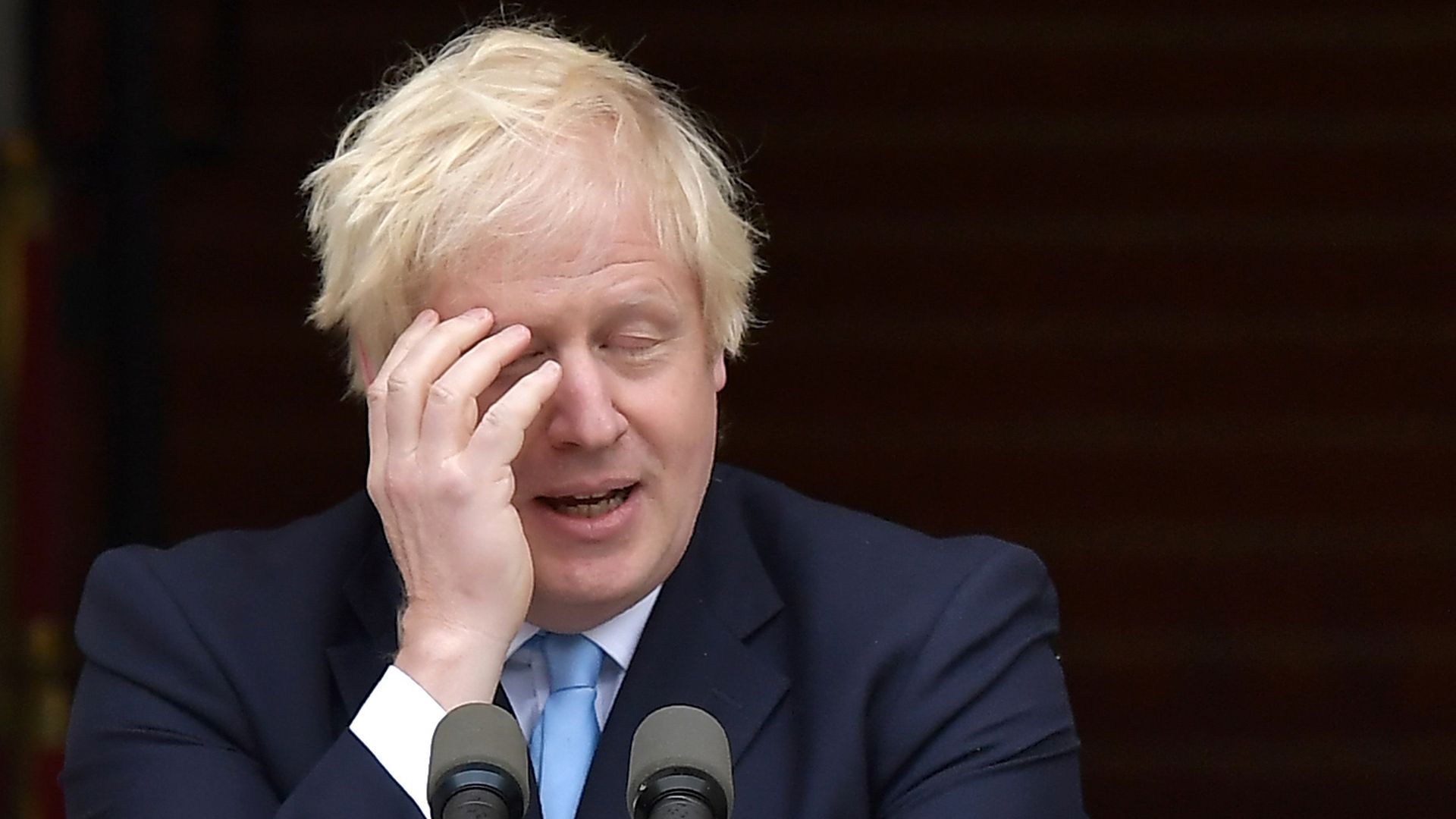 On the U.K. Parliament's last night before beginning a month-long suspension, Prime Minister Boris Johnson failed for the 2nd time to earn the two-thirds majority necessary to call a snap general election.
Why it matters: Johnson was hoping to use an election to circumvent a law passed by Parliament last week that will require him to seek a Brexit extension rather than crash out of the EU without a deal on Oct. 31. The prime minister has said he would rather be "dead in a ditch" than seek an extension, but he now appears to be left with little other choice outside of breaking the law.
The big picture: The opposition Labour Party, which has been clamoring for an election for the past 2 years, opted not to vote for Johnson's motion in fear that he would win a majority in the election, repeal the extension law and force a no-deal Brexit on Oct. 31. Labour Leader Jeremy Corbyn has said he would still favor an election once no-deal Brexit is taken completely off the table.
Johnson's controversial move to suspend Parliament from Monday night until Oct. 14 was originally designed to thwart rebel attempts to block a no-deal Brexit, but it may end up weakening his own bargaining position.
Parliament will not meet again until 3 days before the European Council summit on Oct. 17 and 18, the last chance for Johnson and the EU to agree to a deal before Brexit day.
It's unclear what comes next. A wild showdown in October could see Johnson refuse to abide by the opposition's law — with consequences as severe as jail — or choose to resign rather than break his promise to deliver Brexit on Halloween, "do or die."
Worth noting: Amazingly, Johnson still has not won a vote in Parliament as prime minister. A bill passed Monday will require the government to release documents and communications related to its no-deal preparations, after a leak last month revealed that a cliff-edge Brexit could cause devastating food, fuel and drug shortages.
Go deeper: The Northern Ireland sticking point standing in the way of a Brexit deal
Go deeper